Chess Puzzle of the Day (Mar 25, 2022) | Problema de ajedrez del día (25-Mar-2022)
♔♞♙ Chess Puzzle of the Day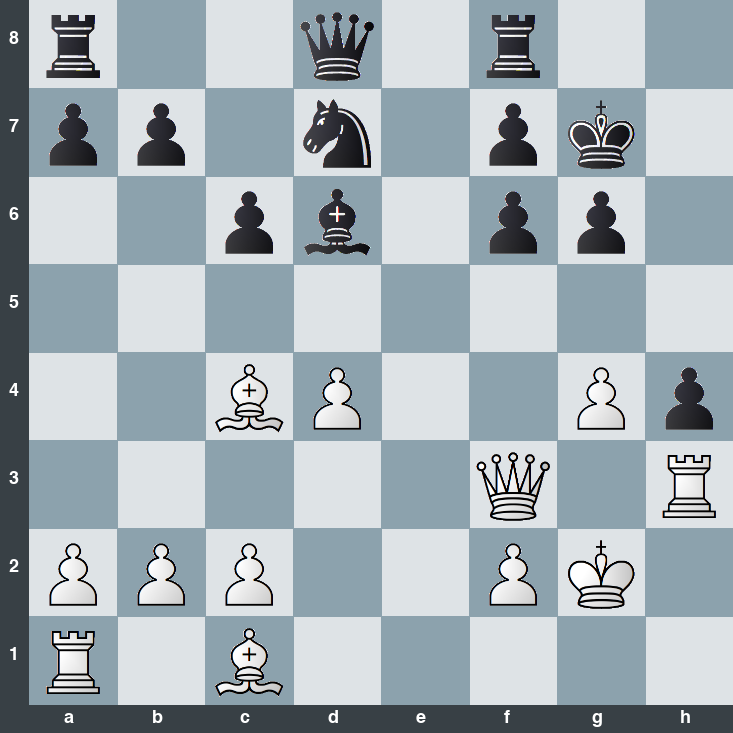 White to play and win
I just came across this position following a recommendation from a chessbase.com article. It seems to be a really historic one where one of the players was Petrov himself. Well, it features a very nice attack and it's quite good to train the calculations skills. So, go ahead and get the most of this. Pick up a few candidate moves and then draw the variation tree in your head.
Do you want to exercise your tactical skills a little? Then solve this chess puzzle. Indicate the correct move and a full continuation. If you want, you can point out the tactical motives and other patterns present.
I also want to invite you to participate in the many chess tournaments on lichess.org. If you play chess online, join in! Free registration.
More information about this series of posts.

♔♞♙ Problema de ajedrez del día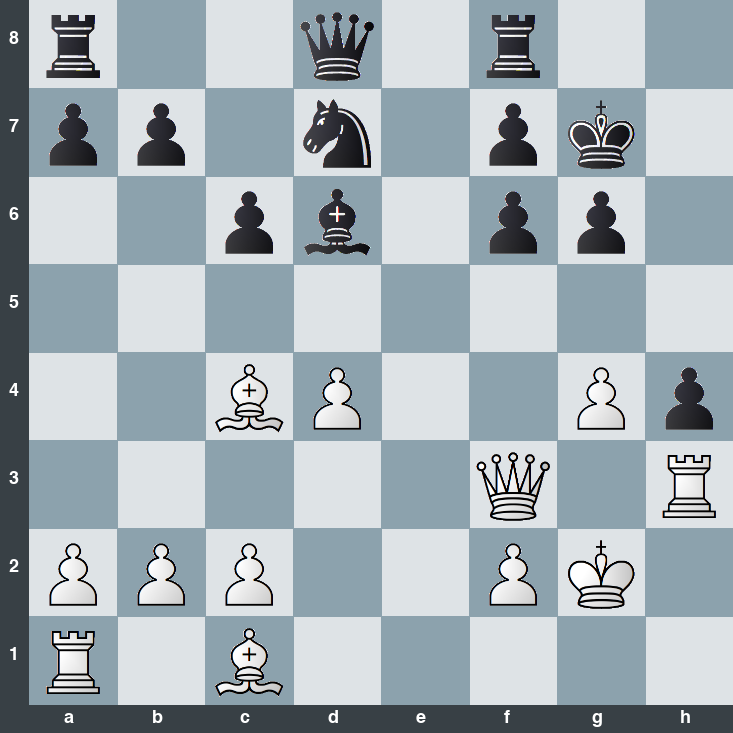 Juegan blancas y ganan
Acabo de encontrar esta posición siguiendo una recomendación de un artículo de chessbase.com. Parece ser una posición realmente histórica en la que uno de los jugadores era el propio Petrov. Presenta un ataque muy bonito y es bastante buena para entrenar las habilidades de cálculo. Así que, adelante, sácale partido a esto. Elige unas cuantas jugadas candidatas y luego dibuja el árbol de variaciones en tu cabeza.
¿Quieres ejercitar un poco tus habilidades tácticas? Entonces, ¡resuelve este problema de ajedrez! Señala la jugada correcta y una completa continuación. Si lo deseas, puedes señalar los motivos tácticos y demás patrones presentes.
También quiero invitarte a participar en los diferentes torneos de ajedrez en lichess.org. Si juegas ajedrez en línea, ¡anímate a participar! Inscripción gratuita.

Más información sobre esta series de posts.
---
---