Prospecto # 1, Análisis-Opinión | Prospect # 1, Analysis-Opinion | ESP-ENG
La MLB, o las ligas mayores de béisbol en su traducción al español, cada cierto tiempo emite un comunicado mostrando los mejores jugadores de cada organización, me refiero al talento joven que posee cada equipo de grandes ligas y que representan el futuro tanto de sus novenas como de la liga en general, mostrando así el avance de cada pelotero de esta categoría y las proyecciones a futuro del mismo, con el fin de darlo a conocer y lograr percibir los buenos atributos que tiene, uno de esos peloteros es el Venezolano Francisco Alvarez receptor de los Mets de Nueva York.
The MLB, or Major League Baseball in its translation into Spanish, from time to time issues a statement showing the best players of each organization, I mean the young talent that each Major League team possesses and who represent the future of both their ninth as well as the league in general, thus showing the progress of each player in this category and its future projections, in order to make it known and be able to perceive the good attributes it has, one of those players is the Venezuelan Francisco Alvarez catcher for the New York Mets.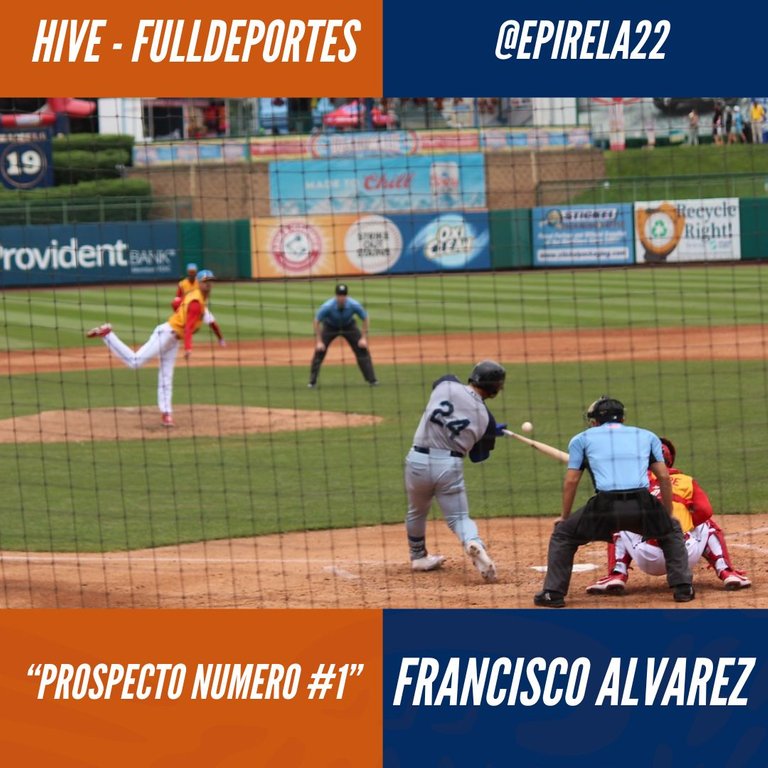 Imagen editada en Canva / Image edited in Canva application Source

PROSPECTO #1 / PROSPECT #1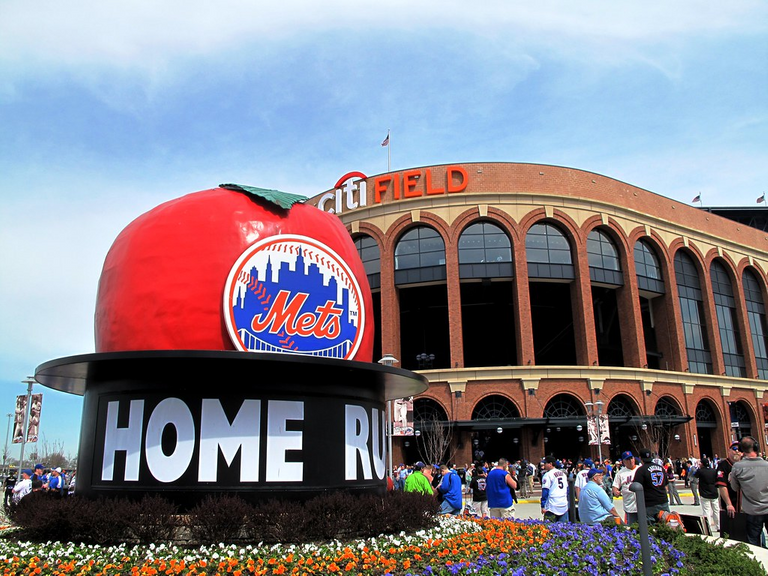 Source
El receptor Venezolano ha escalado posiciones entres los jugadores de su categoría, en el pasado juego de estrellas del futuro efectuado en la ciudad de los Ángeles, en su segunda participación en este evento, estaba conceptuado como el prospecto número #1 de su organización, colocándolo así como uno de los jugadores con mayor proyección en este juego en la MLB, por encima de otros que eventualmente estaban en una mejor posición.
The Venezuelan catcher has climbed positions among the players in his category, in the past game of future stars held in the city of Los Angeles, in his second participation in this event, he was considered the number # 1 prospect of his organization, placing him as well as one of the players with the greatest projection in this game in the MLB above others who were eventually in a better position.
Esto ha ido cambiando de unas semanas para acá, debido a sus destacadas actuaciones en las filiales de ligas menores del conjunto de los Mets, su desenvolvimiento ha ido mejorando y alcanzado un nivel ascendente que lo ha puesto ya, en los primeros lugares hasta tal punto de alcanzar la cima en su categoría.
This has been changing from a few weeks to now due to his outstanding performances in the minor league affiliates of the Mets as a whole, his development has been improving and reached an ascending level that has already placed him in the first place to such an extent of reach the top in its category.
---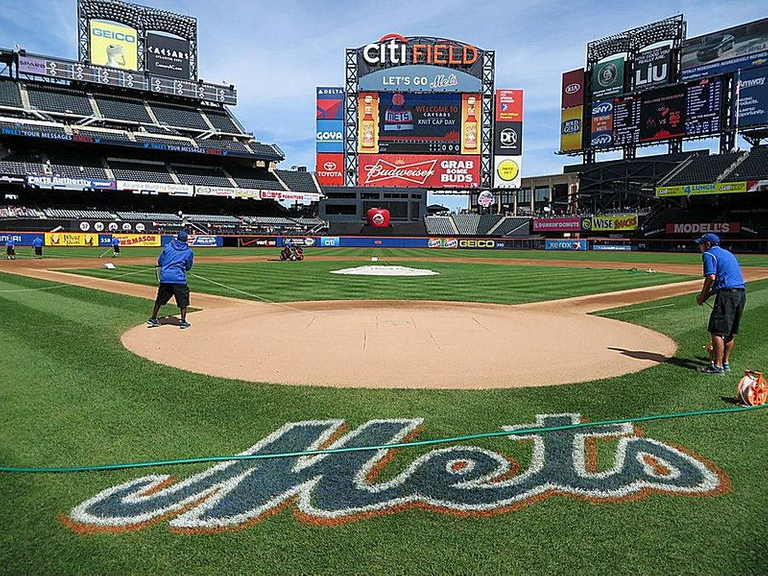 Source
Tales actuaciones terminaron con unos majestuosos registros en la sucursal doble A del equipo metropolitano, al batear para 277 en 67 juegos en donde conecto 18 vuelacercas y empujó 47 carreras, números que le valieron su ascenso a triple A y el nombramiento como el prospecto número 1 en todo el béisbol, acercándose más un posible llamado al equipo grande.
Such performances ended with majestic records in the double A branch of the metropolitan team, hitting 277 in 67 games where he hit 18 home runs and drove in 47 runs, numbers that earned him promotion to triple A and the appointment as the number 1 prospect. in all of baseball, moving closer to a possible call-up to the big team.
La subida de categoría, a una distinta a donde estaba, hablamos de triple A, representa para él, una prueba final para luego, de tener el éxito que se espera, afinar todo para alcanzar la máxima categoría que será ser el receptor titular del equipo de los Mets de Nueva York, está hecho para eso, pero quizás esperan que madure un poco más y tenga algún rodaje extra para terminar de pulir todas esas cosas que se necesita tener, para ser el careta que lleve las riendas del cuerpo de lanzadores de los de Nueva York en el futuro.
The rise in category, to a different one from where he was, we speak of triple A, represents for him, a final test for later, if he has the expected success, fine-tune everything to reach the highest category, which will be to be the team's starting catcher of the New York Mets, he is made for that, but perhaps they hope he matures a little more and has some extra shooting to finish polishing all those things that it takes to be the mask that takes the reins of the pitching staff of the New York Mets. of New York in the future.
Source of the article referring to Francisco Alvarez
---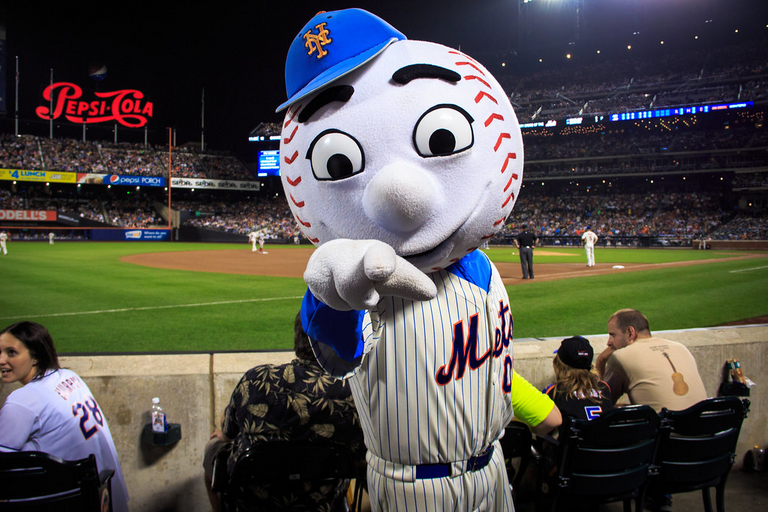 Source
Este jugador me hace recordar mucho a Joe Mauer, jugador bueno con el bate y con el guante, esas son las características de este jugador, por lo general estos jugadores que ocupan este lugar en el terreno de juego; unos destacan con el bate y descuidan la defensa y otros les pasa lo contrario, son buenos con el guante y no son buenos bateadores, adaptándose a las necesidades de la circunstancia.
This player reminds me a lot of Joe Mauer, a good player with the bat and the glove, those are the characteristics of this player, generally these players who occupy this place on the field of play; some stand out with the bat and neglect the defense and others the opposite happens to them, they are good with the glove and they are not good hitters, adapting to the needs of the circumstance.
Para ser colocado como número uno en este mundo del béisbol, debes ser muy bueno, y eso es lo que es Francisco Alvarez, el joven receptor Venezolano oriundo del estado Miranda Venezuela, que luce como el jugador que está destinado a ser una pieza clave en la organización, por lo que su equipo se ha esmerado en su formación, buen bate, muy buena defensa y una inteligencia que lo único que lo separa de ir a comerse la gran manzana son solo unos meses.
To be placed as number one in this world of baseball, you must be very good, and that is what Francisco Alvarez is, the young Venezuelan catcher from the state of Miranda Venezuela, who looks like the player who is destined to be a key player in the organization, so his team has taken great care in his training, good bat, very good defense and an intelligence that the only thing that separates him from going to eat the big apple is only a few months.

UNA PIEZA MUY APETECIBLE / A VERY APPEALING PIECE
Un jugador con esa ubicación en el ranking de MLB y en el comienzo de su carrera, es más que una pieza muy atractiva para otros equipos, y en estas fechas en donde el mercado de cambios se mueve en buena manera, el nombre de Francisco Alvarez siempre estará en la boca de muchos equipos, pero habrá que ver si el equipo metropolitano estará dispuesto a dar a tan valioso jugador y más en la posición de receptor que es para muchos es la más importante dentro del diamante, con las falencias que tienen los de Nueva York en estos momentos en esta posición, con la lesión de James McCann y los rendimientos muy pobres de Tomas Nido y Patrick Mazeika además de su lucha tan constante con el equipo de los Bravos de Atlanta en la división del ''Este'' por acceder a la post-temporada, se podría concluir que los Mets no deberían de cambiar al jugador venezolano a otro equipo.
A player with that position in the MLB ranking and at the beginning of his career is more than a very attractive piece for other teams, and at this time when the exchange market moves in a good way, the name of Francisco Alvarez He will always be in the mouth of many teams, but it will be necessary to see if the metropolitan team will be willing to give such a valuable player and more in the receiver position that is for many the most important within the diamond, with the shortcomings that the of New York right now in this position, with the injury of James McCann and the very poor performances of Tomas Nido and Patrick Mazeika in addition to their constant struggle with the Atlanta Braves team in the ''East'' division to access the post-season, it could be concluded that the Mets should not trade the Venezuelan player to another team..
Francisco Alvarez Stats - Source

HASTA LA PRÓXIMA / UNTIL NEXT TIME
TODAS LA IMÁGENES UTILIZADAS EN ESTA PUBLICACIÓN SON IMÁGENES CON DERECHO DE AUTOR / ALL IMAGES USED IN THIS PUBLICATION ARE COPYRIGHT IMAGES


Imagen editada en Canva / Image edited in Canva Source
---
---