Venezuela en el lejano oriente / Venezuela in the far east | ESP-ENG
INMORTAL / IMMORTAL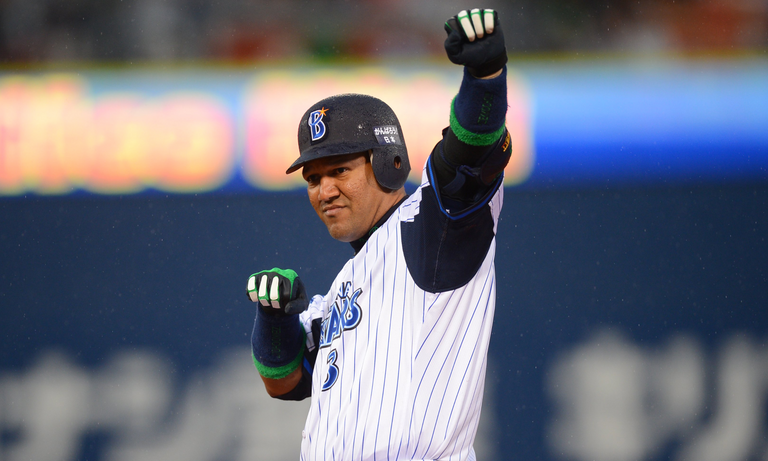 Source
El significado de la palabra inmortal, viene de que algo no morirá nunca, y siempre quedará en la memoria de las personas, es una especie de que, ya no es normal, y no es más una cosa del montón, sino que se convierte en algo extraordinario, eso es lo que exactamente les pasa, a los jugadores en los diferentes deportes, cuando son altamente reconocidos por sus grandes logros, y son colocados en un lugar especial, para rendirles honores por su brillante actuación durante un tiempo determinado, pasa en el béisbol, en donde este término es símbolo y es sinónimo a que lo lograste absolutamente todo en este deporte.
The meaning of the word immortal, comes from the fact that something will never die, and will always remain in the memory of people, it is a kind of thing that is no longer normal, and is no longer a thing of the crowd, but becomes something extraordinary, that is exactly what happens to players in different sports, when they are highly recognized for their great achievements, and are placed in a special place, to honor them for their brilliant performance during a certain time, it happens in baseball, where this term is a symbol, it is synonymous to that you achieved absolutely everything in this sport.

VENEZUELA EN EL LEJANO ORIENTE / VENEZUELA IN THE FAR EAST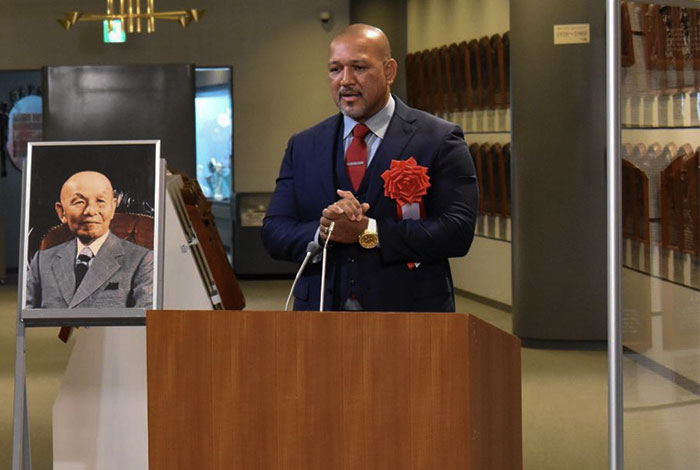 Source
Cuando uno escucha esa palabra, inmortal, o cuando la gran mayoría la logra oír, de inmediato su mente se traslada al salón de la fama en Cooperstown, Estados Unidos, que es el máximo referente del béisbol, la cual nos hemos acostumbrado a ver, pero resulta que en Japón, en la liga local también existe uno, que es igual o parecido al de los estadounidenses, que le rinde honores a sus peloteros más destacados, tanto nativos como extranjeros, con una similitud a en cuanto a números y requisitos, que lo hacen igual de importante, y un logro muy significativo para el que tenga éxito, al entrar en el.
When one hears that word immortal, or when the vast majority manages to hear it, immediately your mind goes to the hall of fame in Cooperstown, United States, which is the maximum reference of baseball, which we have become accustomed to seeing, but it turns out in Japan, in the local league there is also one, which is the same or similar to that of the Americans, which honors their most outstanding players, both natives and foreigners, with a similarity in terms of numbers and requirements, which make it equally important, and very significant achievement for the one who is successful, to enter it.
Este es el caso del jugador Venezolano Alex Ramirez, quien desde sus inicios en el beisbol profesional venezolano con los Cardenales de Lara y Águilas del Zulia, ya mostraba todo ese talento que luego todos pudimos ver, y que a su vez lo llevó al béisbol organizado en los Estados Unidos, pero que nunca encontró un lugar como titular, y lo llevo en la mayoría de los casos a estar en el banco, perdiéndose esos atributos, y la oportunidad, de ir trazando su caminos y sus registros para consolidarse como un pelotero importante en las grandes ligas con el equipo de los Indios de Cleveland, hoy en dia Guardianes de Cleveland.
This is the case of the Venezuelan player Alex Ramirez, who since his beginnings in Venezuelan professional baseball with the Cardenales de Lara and Aguilas del Zulia, already showed all that talent that later we could all see, and that in turn led him to organized baseball in the United States, but he never found a place as a starter, and led him in most cases to be on the bench, missing those attributes, and the opportunity to go tracing their paths and their records to consolidate as an important player in the big leagues with the Cleveland Indians team, today Cleveland Guardians.
---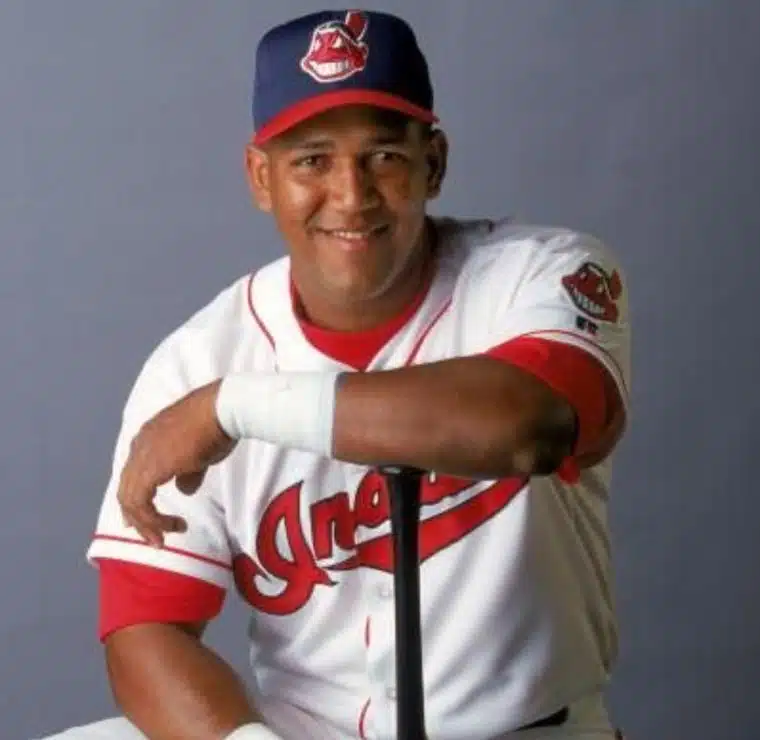 Source
En Cleveland no era que estaba relegado al banco, porque por algo estaba en el equipo grande, sino que tenía mucha competencia, Manny Ramirez, tocayo tanto con su apellido y posición en el campo, y hasta yo diría en la manera de batear, era un frente que era muy difícil de afrontar, y al ver que en las temporadas subsiguientes no era tomado muy en cuenta, toma la decisión que para muchos, estando en la situación de el, es la más difícil de tomar, dejar las grandes ligas, el máximo referente en este deporte, para cualquier jugador he irse a jugar a otra parte del mundo, con la incertidumbre de cómo le irá.
In Cleveland it wasn't that he was not renegade to the bench, because he was in the big team for a reason, but he had a lot of competition, Manny Ramirez, namesake both with his last name and position in the field, and I would even say in the way of batting, it was a front that was very difficult to face, And seeing that in subsequent seasons he was not taken into account, he took the decision that for many, being in his situation, is the most difficult to take, to leave the big leagues, the maximum reference in this sport, for any player and go to play elsewhere in the world, with the uncertainty of how he will do.
Irse a jugar a México, resulta algo muy sencillo, está ahí al lado de los Estados Unidos, pero irse a Japón, como de hecho así lo hizo Alex Ramirez, resultó todo un reto, de no solo por la distancia, sino de demostrar todo su talento a plenitud, a sabiendas que alla si iba a ser un pelotero de todos los dias, y pues no se equivocó, desde su llegada a principios de los 2000' fue una demostración de lo poco que pudimos ver en MLB con el equipo de Cleveland, pero por un tiempo más prolongado, observando que había Alex para rato, temporadas de todo un jugador más valioso, le bastó para ser considerado desde un primer momento como toda una superestrella.
Going to play in Mexico, is something very simple, it is there next to the United States, but going to Japan, as in fact Alex Ramirez did, was a challenge, not only because of the distance, but to demonstrate all his talent to the fullest, knowing that there if he was going to be an everyday player, and he was not wrong, since his arrival in the early 2000' was a demonstration of the little we could see in MLB with the Cleveland team, but for a longer time, noting that there was Alex for a while, seasons of all a more valuable player, it was enough to be considered from the outset as a superstar.
---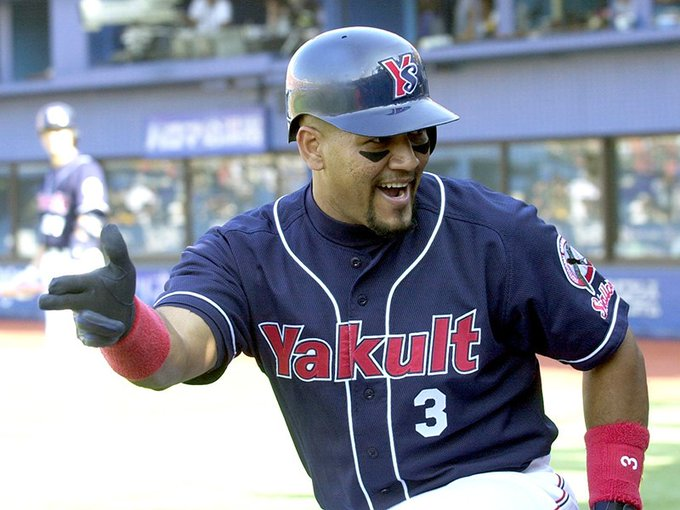 Source
Y pues ya todo lo que sucedió luego es historia, durante casi 15 temporadas, unas 13 en total, Ramirez corroboró que su desicion fue a tiempo y que todo lo que él tenía para dárselo al béisbol lo podía hacer en cualquier parte del mundo en donde se practicara este deporte, es así cómo se convirtió en unos de los jugadores más importante de ese país, dejando números de un jugador elite, la liga local Japonesa se transformó con el pasar de los años, en un circuito no solo para aquellos jugadores que fueron desechados fuesen a jugar allá, sino a que alcanzara un nivel tal, que lo allá mostrado era digno de un jugador profesional de categoría.
And then everything that happened is history, for almost 15 seasons, about 13 in total, Ramirez corroborated that his decision was on time and that everything he had to give to baseball he could do it anywhere in the world where this sport was practiced, that is how he became one of the most important players in that country, Leaving behind the numbers of an elite player, the local Japanese league was transformed over the years into a circuit not only for those players who were discarded to play there, but to reach such a level that what he showed was worthy of a professional player of category.
Ramirez siguió los pasos de sus compatriotas Alex Cabrera y Roberto Petagine, como jugadores insignias de cada unos de sus equipos en el lejano oriente, así como de jugadores, Dominicanos y Estadounidenses, quienes con su nivel, le dieron un vuelco a sus vidas como peloteros profesionales, adueñándose de varios premios individuales, como lo es, el premio al jugador más valioso, y el haber destacado en varias estadísticas individuales, que avalan tal distinción como los mejores bateadores en ese circuito tan complicado en cuanto a lanzadores respecta.
Ramirez followed in the footsteps of his compatriots Alex Cabrera and Roberto Petagine, as flagship players of each of their teams in the Far East, as well as players, Dominicans and Americans, who with their level, turned their lives around as professional ballplayers, winning several individual awards, such as the most valuable player award, and having excelled in several individual statistics, which supported such distinction as the best hitters in that circuit so complicated as far as pitchers are concerned.

RESULTADO DE UN ESFUERZO / RESULT OF AN EFFORT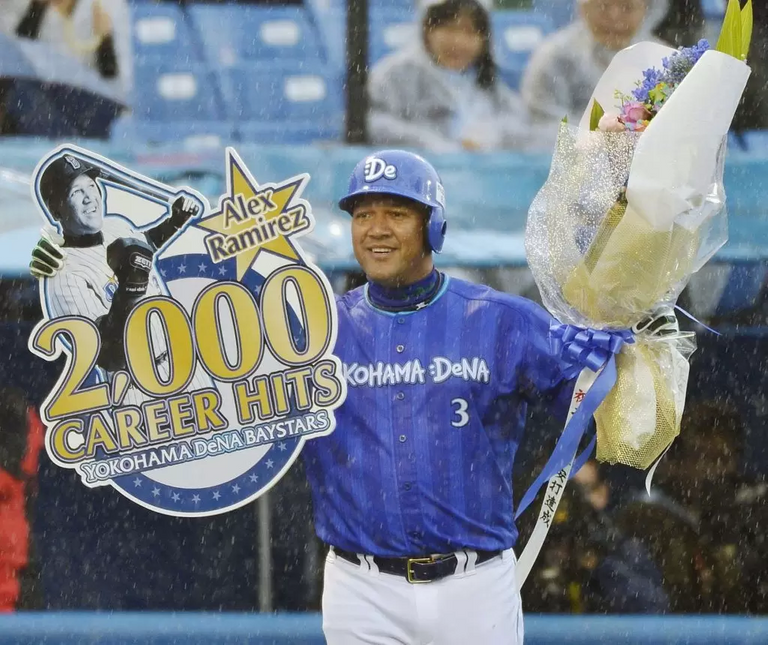 Source
Más allá de todo el empeño que puede colocar un jugador para poder destacarse, yo le agregaria a toda la carrera de Alex Ramirez, una decisión, el saber que era el justo momento para hacer un viraje en su vida deportiva y saber y estar convencido de que puedes hacerlo y demostrar e imponer todos los números que ya todos saben, eso lo llevó a tener temporadas muy eficientes y sobresalientes, ayudando así a sus equipos la cual represento muy bien a alcanzar destacarse durante su estadía en el país del sol naciente durante un poco más de una década.
Beyond all the effort that a player can put to stand out, I would add to the whole career of Alex Ramirez, a decision, knowing that it was the right time to make a turn in his sporting life and know and be convinced that you can do it and show and impose all the numbers that everyone knows, that led him to have very efficient and outstanding seasons, thus helping his teams which he represented very well to achieve stand out during his stay in the country of the rising sun for a little more than a decade.
El resultado de todo eso fue luego de 1744 partidos, ayudando a sus equipos con 1272 carreras impulsadas, agregando de que 866 fueron anotadas por sus propios medios, logrando un promedio vitalicio de 301, algo muy importante para un jugador de su características, un OPS de 859 para lograr en esas trece temporadas lo que quizás en el béisbol de las grandes ligas representa conectar 3 mil hits, contabilizar 2017 inatrapables para redondear una carrera brillante que le valió un puesto en el templo de los inmortales del béisbol Japonés, como uno de los mejores jugadores que jamás se haya visto allí, y el primer jugador extrajero en hacerlo, algo que lo debe llenar de orgullo no solo a él, si no a toda Venezuela, logrando también penetrar en los corazones del aficionado en Japón.
The result of all that was after 1744 game, helping his teams with 1272 runs batted in, adding that 866 were scored by his own means, achieving a lifetime average of 301, something very important for a player of his characteristics, an OPS of 859 to achieve in those thirteen seasons what perhaps in major league baseball represents to connect 3 thousand hits, to count 2017 uncatchables to round off a brilliant career that earned him a place in the temple of the immortals of Japanese baseball, as one of the best players ever seen there, and the first foreign player to do so, something that should fill him with pride not only him, but all of Venezuela, also achieving to penetrate the hearts of the fans in Japan.

---
HASTA LA PRÓXIMA / SEE YOU NEXT TIME
---
Mi Twitter: @EnirsonPirela
---

Imagen editada en Canva / Image edited in Canva Original public domain - Source
---
---