2021 Rolex Paris Masters
Year ends are always stressful in tennis, as that's when players are tired and still have to fight for a place in Nitto ATP Finals.
Recently we had the Rolex Paris Masters, which is part of the ATP Tour Masters 1000, therefore important. Unlike the other tournaments before this, here we could see top level players as well, like Novak Djokovic and Daniil Medvedev. Having these big names in the game has changed everything and chances for lower level players to win the tournament were slim to none. However, that doesn't mean it wasn't entertaining and full of surprises.
This tournament was once again a confirmation that nothing is set in stone and expectations have not always bring the results we're hoping for and this makes it more interesting.
Kevin Anderson who I was hoping to see playing got defeated right at the beginning, in the qualifiers. As time passes, it looks more and more like he's heading to the end of his career.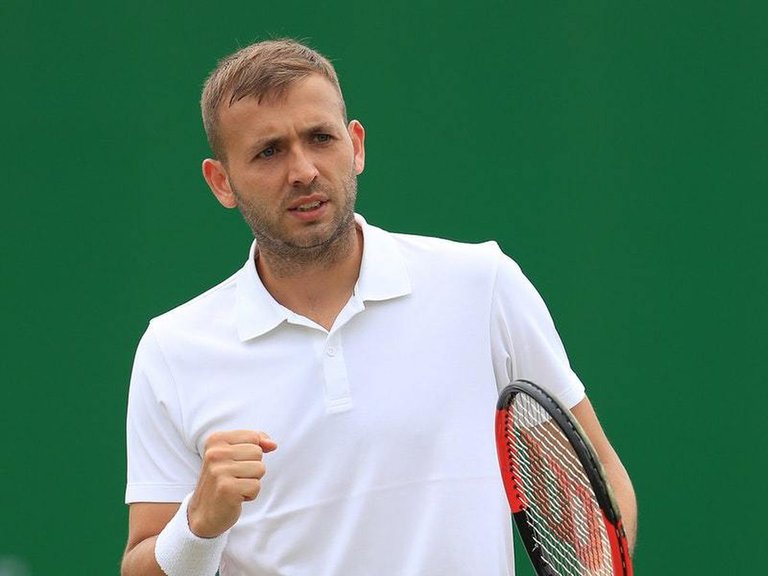 source
The next unpleasant surprise was Dan Evans, who had to leave the tournament after round of 64. I truly respect him for being able to overcome his addiction and finding his way back to tennis and still hope to see him at the top in a few years.
Márton Fucsovics had an interesting run this time. He met the Italian Fabio Fognini in round of 64. Before this event, the have met four times out of which Fabio Fognini has won three times. I was convinced he will win here as well, but Fucsovics was better and turned the meeting into victory.
Then faith had something to say as he met Novak Djokovic again in the next round. Needless to say it was the end of the road for the Hungarian as he's never going to beat the Serb, unless there's an injury involved. However, I really admire Fucsovics, as the match had to be taken to the decisive as Djokovic lost the second set.
Next to get defeated too early was Frances Tiafoe, who played the finals in Vienna. Looks like his luck ran out or his entertaining techniques had no effect on the viewers.
Jannik Sinner vs Carlos Alcaraz Garfia - This was maybe the most interesting one and also valuable for many reasons. These are two players of the same generation as Sinner is 20 and Alcaraz is 18. Both are very talented and I bet in a few years they are going to be on the very top of the list, occupying 1st and 2nd place. Sinner has more experience at tour level but that doesn't mean much it seems. Alcaraz had an exceptional year and according to the results, he's not done yet, he still has energy left. In this case I liked both and could not decide who to root for, maybe Sinner as he's older, but I'm ok with the result.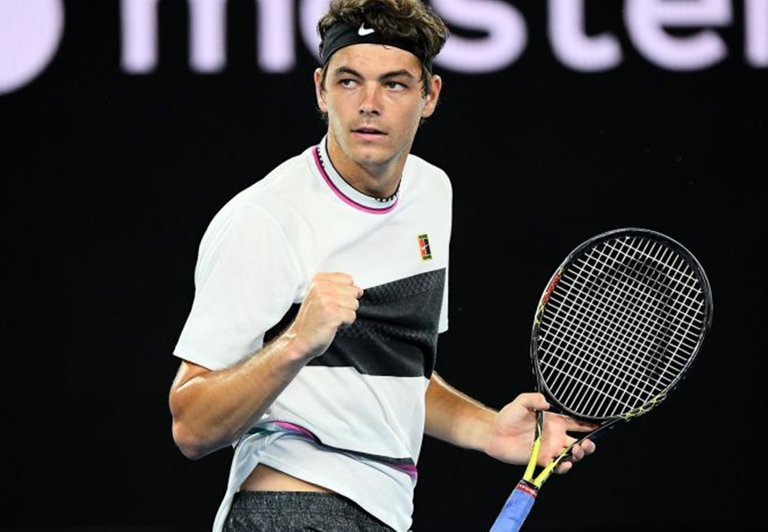 source
The other shock came from the match between Taylor Fritz and Andrey Rublev in Round of 32. Fritz has confirmed he's great performance at Indian Wells was not a unique thing. Unfortunately the same thing can't be said about Rublev. I'm not sure what is going on with him, but he's on a downward trend that can't seem to stop.
Another unfortunate event took place in the first set of the Stefanos Tsitsipas vs Alexei Popyrin match. It was a walkover after 6 games as Tsitsipas had an arm injury, his elbow if I'm not mistaken.With this walkover he lost quite a lot, not just the chance to win the tournament. He also lost 3rd place on the ATP list, which must have hurt a lot more than his elbow. Popyrin got a free pass as I don't think he would have had a chance if it wasn't for the walkover.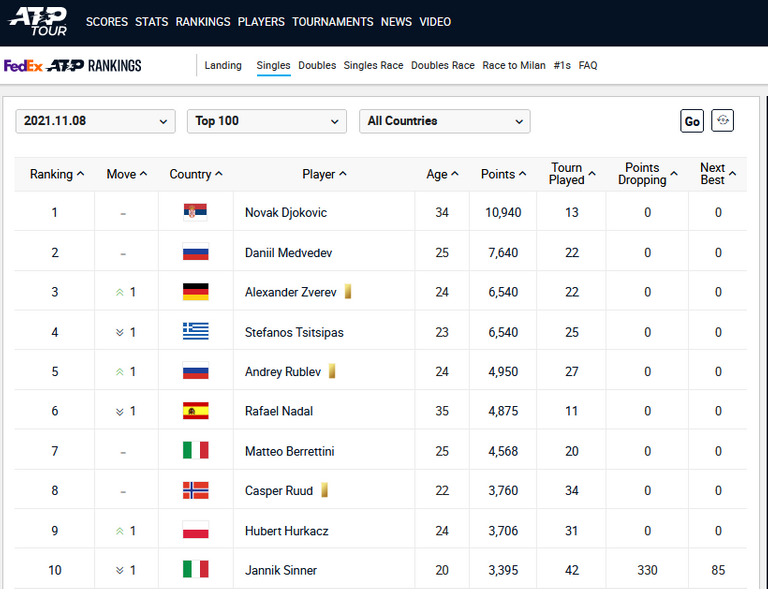 source
Having a look at the ATP ranking, Zverev took his place and with a good reason. They have the same number of points at the moment, but with the Greek's injury, you never know. To be honest, I was expecting the Greek to leave early again as mentally he's not quite fit lately, but not because of an injury. Zverev has now the chance to distance himself from Tsitsipas, if he plays well.
After winning against Sinner, I thought Carlos Alcaraz Garfia will be able to reach the semi-finals, but his road ended with Hugo Gaston. Looks like fatigue had something to say as he wasn't able to defeat him.
Taylor Fritz then continued his run in the Round of 16, beating Cameron Norrie, but he met Djokovic in the semis and that was the end. He's not ready yet, to beat the best player of the moment.
The semi-finals were strange to say the least. Alexander Zverev had to face Daniil Medvedev and lost in two sets, to 2 - 6, 2 - 6. I was expecting more from the German but it is what it is as he was facing ATP No. 2.
The second semi-final was between Novak Djokovic and Hubert Hurkacz and was quite exciting. Hurkacz won the first set, lost the second to 6 - 0, then the third set gave a hear attack to many of us. It ended in a tie break and there was a chance Hurkacz could win, but in the end he didn't. I would have loved to know what Djokovic was thinking during the tie-break.
Daniil Medvedev started out as the title holder and possibly hoped to keep the title for another year. Having Djokovic in the game he must have known they will play the finals and that's what happened. The Russian started out strong, winning the first set, but then he lost the second. The third set was the most stressful. At the beginning they were both winning their serving set, then the equilibrium got disturbed. Medvedev lost focus, made a lot of mistakes and Djokovic was able to get to 5 - 2, gaining a comfortable advantage. Then Medvedev was able to get himself together and win another game, but that was all. The Serb was able to take revenge for the US Open defeat against Medvedev.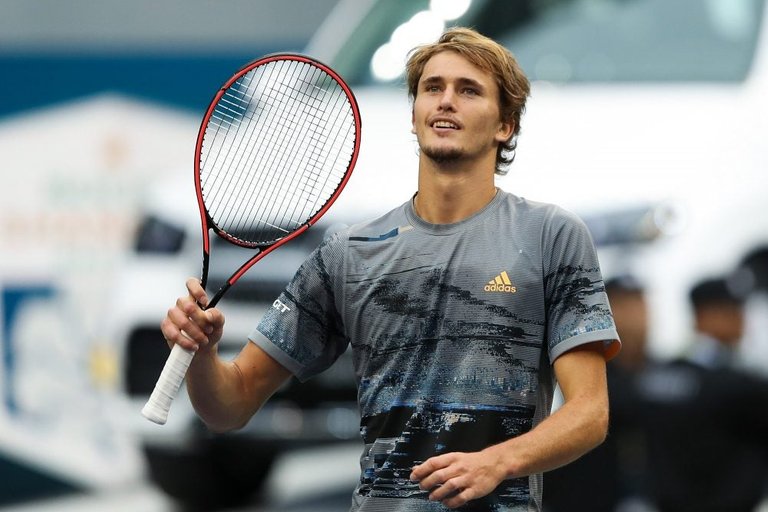 source
The Stake
As I mentioned before, with this tournament Zverew was a able to take Tsitsipas's place. Djokovic is not in danger as Medvedev can't take his place but the Russian can't sit comfortably as Zverev is coming strong.
With this title Djokovic was able to distance himself from Nadal and Federer.
The World No. 1 now has 62 'Big Titles', pushing him further ahead of Nadal (57) and Federer (54). A 'Big Title' is a trophy at a Grand Slam championship, the Nitto ATP Finals, an ATP Masters 1000 tournament or an Olympic singles gold medal. Djokovic surged ahead of Nadal, who has 36 Masters 1000 trophies. source

source
Next is the Nitto ATP Finals, that starts on the 14th this month, which is the most prestigious as only the best can gain participation. With Stefanos Tsitsipas possibly injured, the first three will have to fight each other for the title. Medvedev is the title holder but he may not be able to keep it.
Casper Ruud and Hubert Hurkacz most likely will leave first and Rublev may follow them, depending on what mood he'll be in. Las year the Nitto ATP Finals was a lot of fun and I expect it to be the same this year. If I were to make a guess, I'd say Djokovic can win this. If not him, then Medvedev.

---
---