ATP Board Rearranged - What's Next?
It's mid season in tennis and even though only six months have passed since the beginning of the year, there are major changes in the ATP ranking.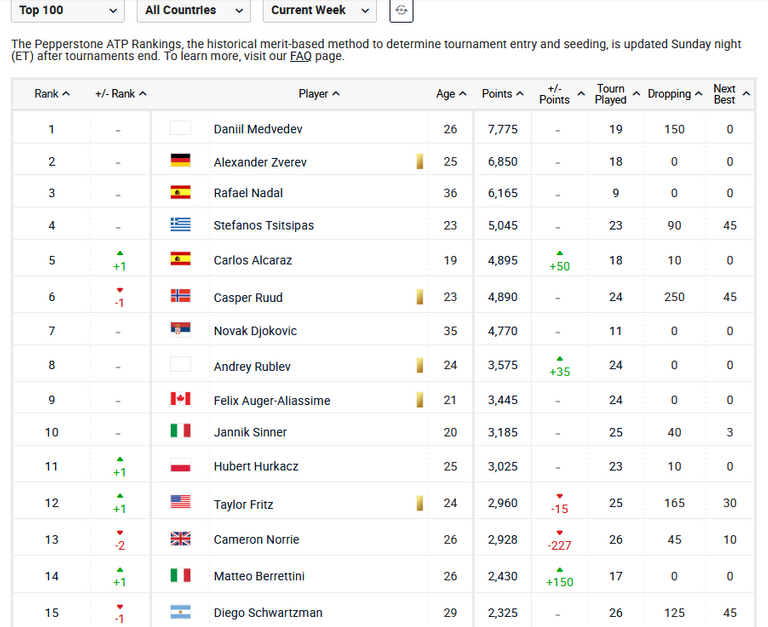 source
After Wimbledon, the board got rearranged and not to some players liking. For those of you who don't follow tennis, the winner usually gets 2000 ATP points, which is huge no matter how you look at it. This year was an exception, and maybe the first time in history (I haven't checked though), when there were no points handed to winners. The tournament got penalized by the Tennis Federation, for banning Russian and Belorussian players from participating.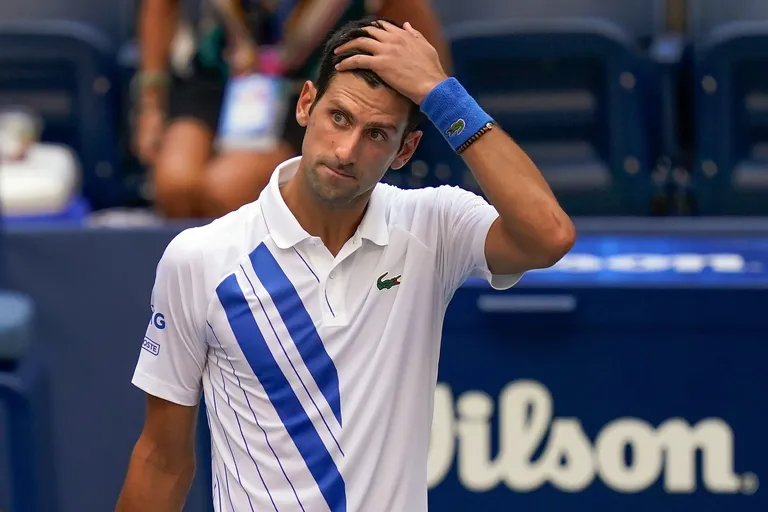 source
This measure has been criticized by players and sports people as well but regardless, no points have been distributed this year. Needless to say the biggest loser on the ATP list was the title holder and you automatically know who it was just by looking at the list. No one has such a big advantage compared to the rest on the list, to be able to afford to lose 2000 points. This is one of the reasons why Djokovic is No. 7 at the moment.
The next major tournament, where points can be gained is the U.S. Open, which will take place between August 29 and September 11. According to https://www.usopen.org/ Djokovic is seeded, which means he's going to try to win the tournament to advance on the ranking list. However, the competition will be fierce as the others will want the title too.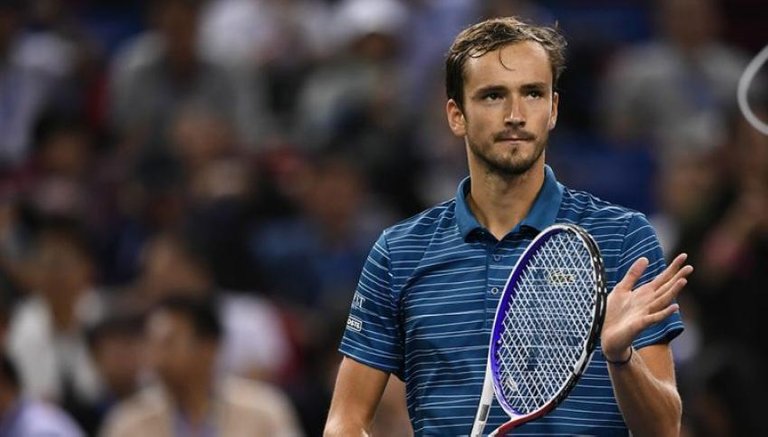 source
Daniil Medvedev, world leader at the moment has a comfortable advantage compared to Zverev, who's second now. He may be able to keep the advantage to some extent because the German is coming after an ugly injury (torn ligament) and even if he'll be able to play, the quality of his game may not be enough to defend the title.

source
Nadal is not in a better position than Zverev, as he's been dealing with abdominal tear, but he's determined to win what he can. So far he;s up against Zverev, who's in front of him and the German's advantage is only 685 points. We don't know who's in better condition at the moment of the two but in my opinion they are the key players in this game.
Stefanos Tsitsipas is a player that can always surprise us, we just don't know if the surprise will be pleasant, or unpleasant. He should really try to get as close to the title as possible, in order to keep his position, but what we've seen from him this year is not promising at all. The biggest threat for him is Carlos Alcaraz, who's a machine that hardly ever gets broken down. He's young, he's the biggest talent of the new generation and if there's someone who can beat them all, it's him.
Chances for Djokovic to be ATP No.1 again are slim to none in my opinion. He's able to play these days because covid related restrictions has been lifted in most parts of the world, but the cold season is coming and restrictions may be implemented again and then his chances to play will disappear.
However, his goal may be different from being No. 1 again. I suppose for him winning as many Grand Slam titles as possible, to get ahead of Nadal is more important than leading the list. Actually this is the goal of both of them, that's what I think.
This year is way more interesting that last year was. There's no boring tournament as the winner is always a mystery. There's no big four anymore, there's no bit trio, or duo. Each player is fighting for the same goal and there's no dominance anymore. I've been watching tennis for a good few years but this is the most exciting period and maybe what's coming will be even more exciting.
Two of the most valuable players, Djokovic and Nadal are heading towards the end of their career. There's no exact date set, they don't know either, when that time will be, but with each year they have to work harder for the same goal and as the time passes, their chance to reach their goal decreases considerably.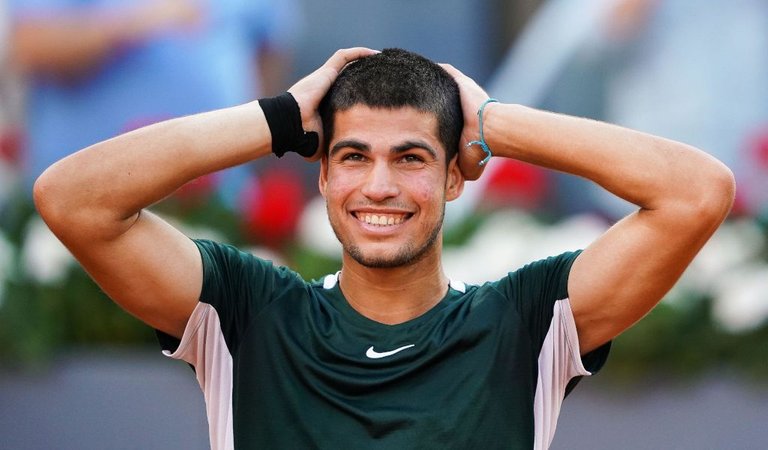 source
Next year will be even more interesting. Daniil Medvedev and Alexander Zverev has a chance to fight for the leader position, but their chances can be weakened a lot by Carlos Alcaraz. If he can keep up this level and stay healthy, he has the chance to be No. 1 very soon.
Short term (end of 2022) I see Medvedev keeping his position, but the difference between him and No. 2 will not be huge. The chances for Djokovic to get back to the leading position is zero in my opinion. What I'd like to see is how much Alcaraz can advance on the list. If I were to guess, I'd say he can switch positions with the Greek easily till the end of the year.
Another player I'd like to see advance on the list and that's Jannik Sinner. He's No. 10 now, let's see if he can get higher. I truly hope so.
This is like a diary for me. I'm bookmarking this post and look back once the season is over to see if I was right or not.

---
---