Australian Open - First Round, Finally
This is the day we have all been waiting for. Now that the scandal is over, it's time to focus on real tennis and give the stolen spotlight back to those who deserve it.
Today was the day for the first round and there are already some interesting developments, not all of them good but this is life, otherwise tennis would be boring. Ok, so let's get started.

source
With Djokovic banned from playing, there was one spot to be filled and the lucky loser selected was the Italian Salvatore Caruso, who got to play against the Serbian Miomir Kecmanović. It is debatable who was the lucky among the two and I'd say it was the latter. It is true that Caruso got lucky as if it wouldn't have been for the Djokovic drama, he would have not played, but if Miomir Kecmanović would have played against world No. 1, he would have had zero chance to win. He needed 3 sets to win and was able to qualify for the next round.
I don't know whether I should start with the good news or bad news, so I'm just going to put my thoughts on paper as they come.
Unfortunately both of my favorite South Africans are going home tonight. Kevin Anderson met with the American giant, Reilly Opelka and we both know Opelka is not only younger, but also in a better shape. The third set ended in a tie-break and Opelka was able to secure his place for the next round.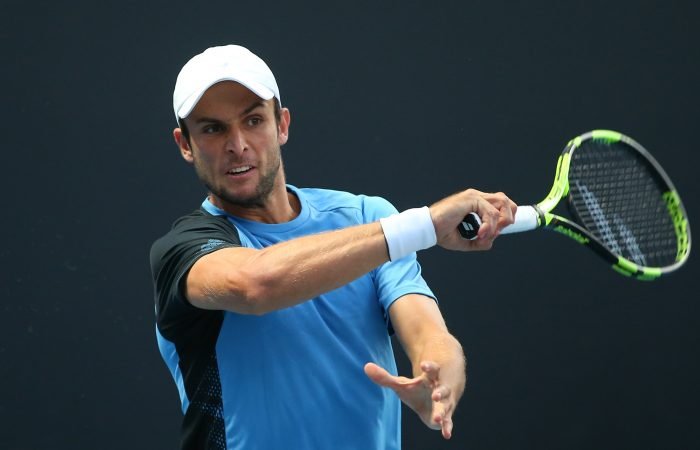 source
Lloyd Harris on the other hand is a different case. He's much younger than Anderson and in a much better shape too, but today somehow he seemed out of focus. Harris, 30th seed won the first set, then he lost momentum and went backwards. Aleksandar Vukic kept his cool and was able to come back and win the next three sets. Harris still managed 14 aces, which is his strong suit, but fell short at other areas. He really needs to work on identifying his weaknesses and work on it to improve his game. He has a lot of potential, yet somehow leaving early has become a pattern in his game.
The other lucky one today was the Dutch Tallon Griekspoor, who played against the Italian Fabio Fognini. If you follow tennis regularly, you must know that Fognini is unpredictable and not constant at all. He can be very good, but also very bad, depending on his mood. Today we got to see a very bored Fognini, who could hardly wait for the match to end. He managed to serve 3 aces, had 4 double faults and gifted the Dutch with the first three sets, enough to knock himself out of the tournament and make sure the Dutch qualifies. I'm wondering how long till he retires.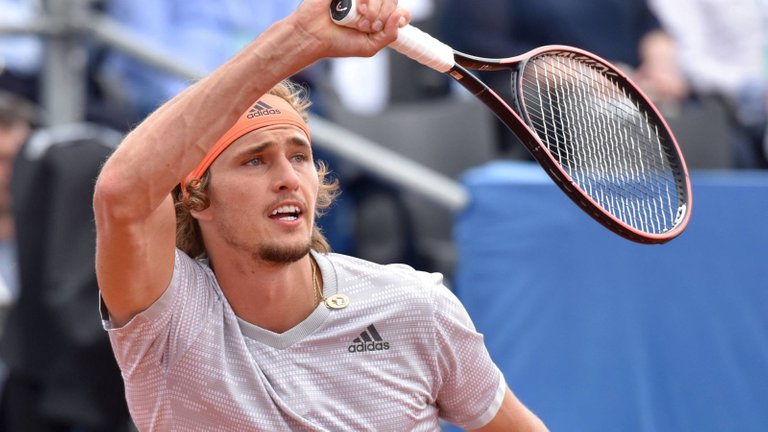 source
Alexander Zverev on the other hand had an interesting match with his fellow German, Daniel Altmaier. It's the first time I saw Altmaier playing and must admit, he made Zverev's job a lot harder. They only needed three sets, but the first and the last were tough, both ended in tie-break. For me it looked like Zverev is a bit out of practice. There was never danger of him losing, but it looked like he was not the old one.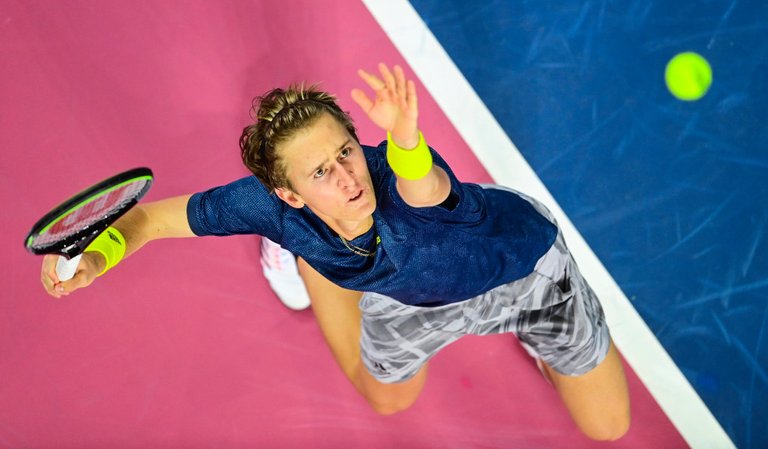 source
The other shock came from 12th seed, Cameron Norrie who lost to
Sebastian Korda in three shameful sets. (3-6) (0-6) (4-6) is not exactly anyone was hoping for. The Brit just gifted Korda the ticket to the second round.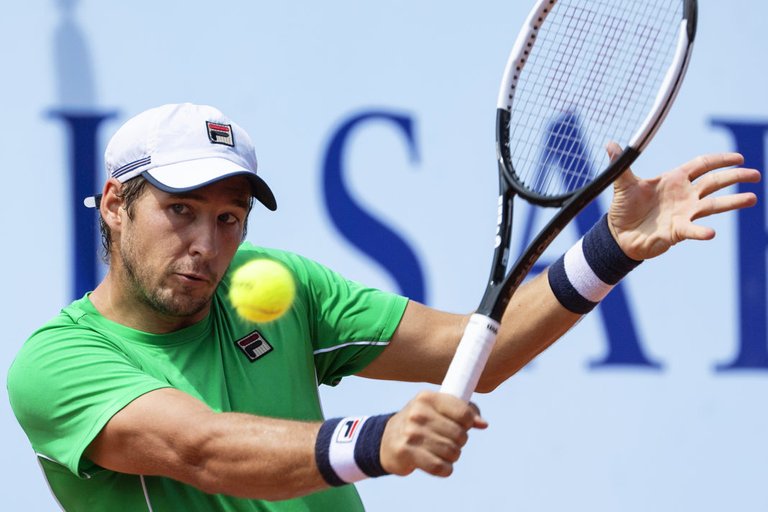 source
Next on the disappointment list is the Hungarian Márton Fucsovics, who was defeated by Dušan Lajović in 5 sets. Fucsovics has already made a habit out of leaving in the first or max in the second set, but this time I was hoping he can get a bit further. The firth between the two Europeans was real, the fourth set ended in a tie-break, but Lajović was clearly better today. It looks like the Hungarian is stuck at this level.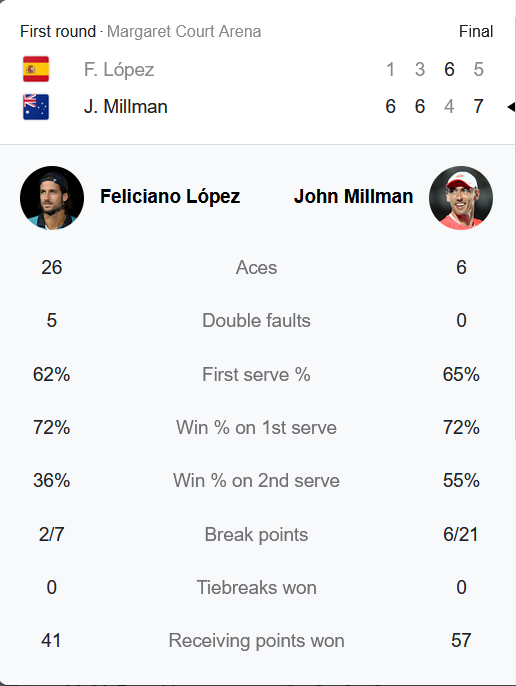 The most interesting match of the day for was between the Spanish Feliciano López and the Australian John Millman. Both of them were new to me today as I've never seen them playing, or I just can't recall seeing them. All I knew was the age gap between the two, which was around 8 years, which alone is not a big deal, but Feliciano López is 40 years old, one of the oldest players, if not the oldest.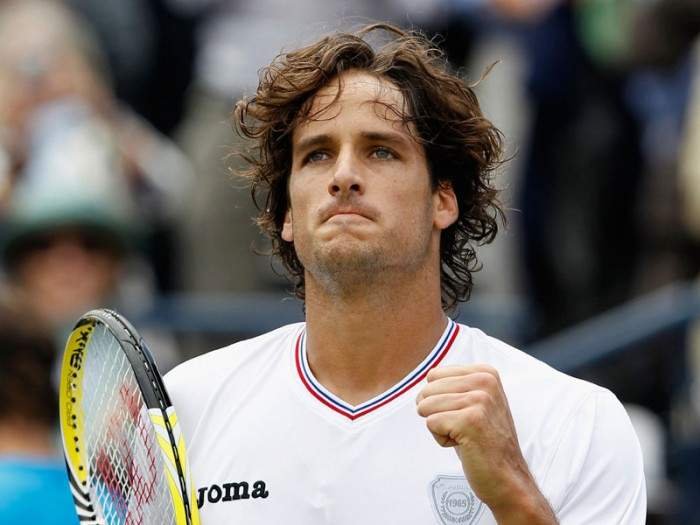 source
This was the first official match for the Spanish and his rustiness was visible to everyone. As you can see on the board, he served well as he had 26 aces, but also made a lot of mistakes, which costed him dearly. Right at the first game, after serving he went to the net, hoping for something that did not happen and lost the point. This scene has been repeated several times during the match. I suppose Millman learnt to read him and played accordingly.
It is admirable what López did today. Even though he lost and had a bunch of miscalculated shots, out of the court, he fought till the end. Fatigue was clearly visible on his face and his moves testified about it, but he still did a great job.
It is also worth mentioning some players, that were able to qualify for the next round, like Lorenzo Sonego, Alexander Bublik, Matteo Berrettini, Denis Shapovalov, Hubert Hurkacz, Rafael Nadal, Pablo Carreño Busta, Karen Khachanov, Carlos Alcaraz Garfia and Cristian Garín.
With Djokovic out of the picture, Nadal has the chance to win another Grand Slam title and make history. Will he be able to achieve that? I don't think so. He has some chance but I have to take into consideration the two opponents he has to face, who are Zverev and Medvedev. Nadal has said his knee is ok but his foot is making problems still, especially when it's cold. He seems ok but will he be able to resist the intense pace and the pressure. We'll see.
About Djokovic, what can I say? Turns out he's not going to be able to play this year as not even the French Open allows unvaccinated players, so he may as well retire. What I'm curious about is if the Australian Government will keep the 3 year ban in place or there will be an appeal process next year for the Serb.
---
---