Australian Open- The Fun Is Ongoing
Yesterday for me the most interesting match was between Mikael Ymer and Stefanos Tsitsipas and not because of the result, but because the what went on on psychological level.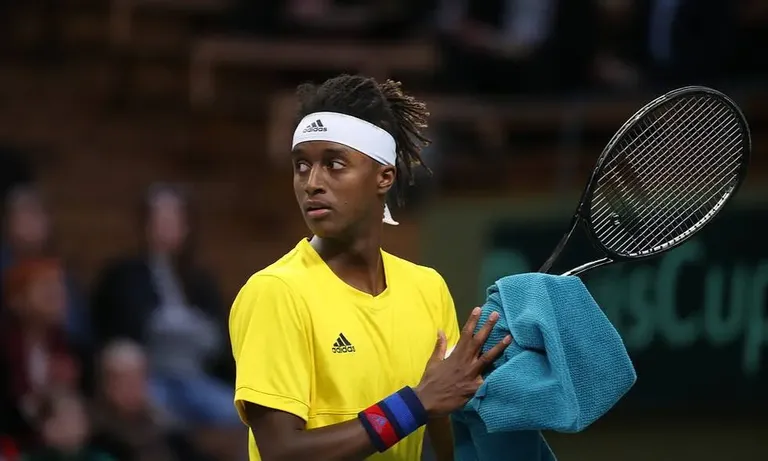 source
Both of the players are 23 years old now, they represent the same generation. They grew up together so to speak as they were both playing the same tournaments as juniors. However, Ymer is world no. 86 and the Greek is No. 4. Starting from here, imagine the pressure on Ymer from the beginning of the match.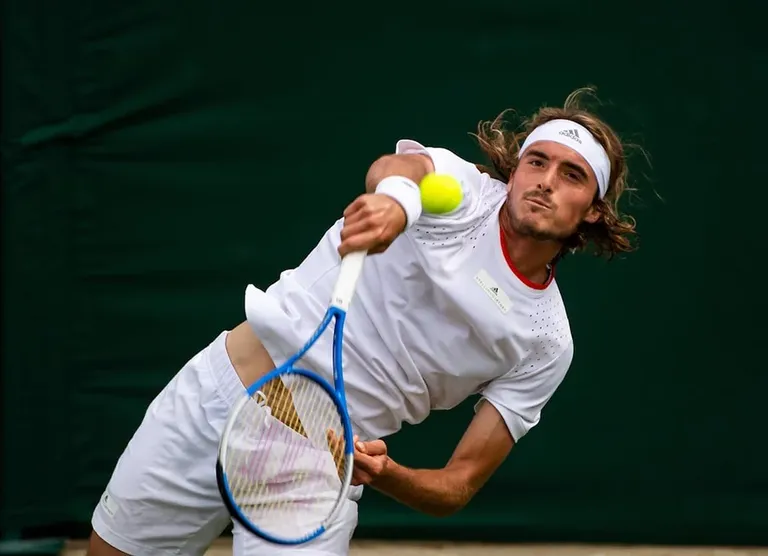 source
The Swede did his best and I truly admire him for that. He fought like never before as he knew he must give more than 100% if he want to win. The first set was a bit bumpy for Ymer as he was able to win only two games. He doubled the number of games won in the second set, but it wasn't enough. The third one was something similar to the first one, with three games won by Ymer.
I've been following Ymer fro some time as I know he's a talented player. He's No. 1 in Sweden and they say Sweden hasn't had such a good player since Borg. He is definitely a success story, regardless of his future evolution in tennis. His parents are Ethiopian immigrants who came to Sweden for a better life and look at them now. Both their suns are tennis players, Mikael is the best of the country so far. I really admire him.
Tsitsipas really did a great job but that was expected from him. When you are at that level, you have no other choice. What is interesting to notice about the Greek is the change in his behavior.
He used to be the most nervous, restless on the court. He always looked liked like he can't stay in one place, walking up and down the court, while waiting for his opponent to serve, like a lion in the cage. Not being able to control your nerves can have serious consequences and he must have acknowledged that as he doesn't do that anymore. The new Stefanos is much more enjoyable to watch.
Last year he went through an elbow surgery, so there are concerns he's not going to be able to give as much as it is needed here. But so far so good, he's doing great and I hope he'll be able to play at the highest level. Now that world No. 1 is out of the picture, he may have a chance to get closer to winning the title.

John Millman had the misfortune to meet Alexander Zverev in the second round. It was obvious from the start who has the advantage here, but you never know.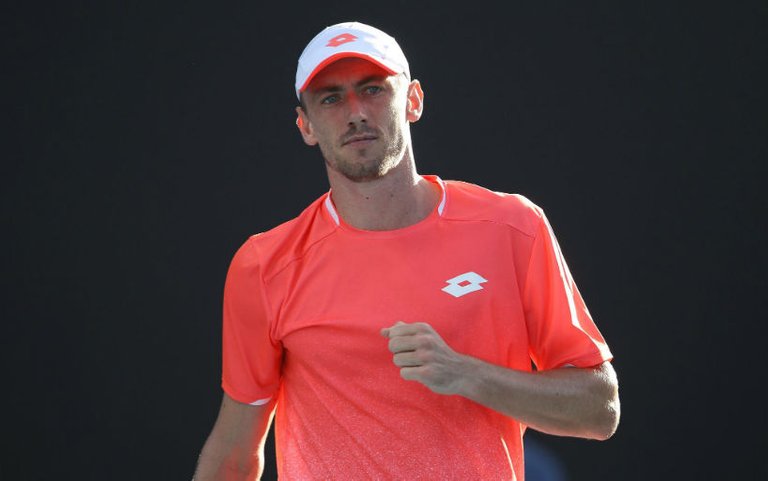 source
The first set was intense. Even though it ended by the German winning to 6-4, Millman fought like a real warrior. The second set was a bit slower, even though it ended the same way as the first one. The third one ended shamefully for the Aussie as Zverev won all the games, laving nothing to Millman.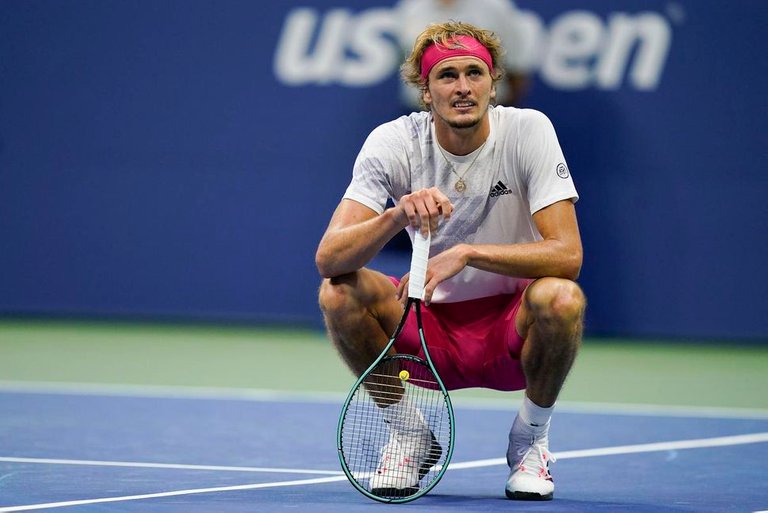 source
Millman had the advantage of playing at home, in front of his own audience but that alone was not enough. The viewers were rooting for him constantly, even exaggerating as at some point, towards the end of the game he could hardly serve because of the noise coming from the viewers.
What I admire about Zverev is his self control, the level of calmness he's displaying on the court. That is not something you often see and it is a huge advantage for the player. It's amazing to be able to control yourself at such young age.

Another fantastic match I want to write about today was yesterday, between Nikoloz Basilashvili and Andy Murray.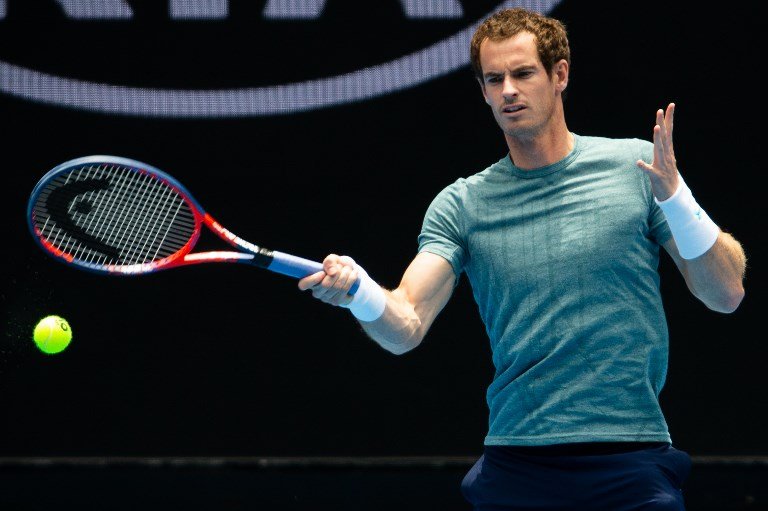 source
Right now of the two, Nikoloz Basilashvili is 21th seed because the Brit has missed quite a lot. He had a serious hip surgery and needed time to recuperate. This is why I am a bit concern about how far he can go in this tournament.
Looks like they found each other yesterday, like the bag found the patch as we say in Hungarian. I had no expectation as could not compare them and this is why the whole match was absolutely amazing.
The Brit had a fantastic first set, winning to 1 - 6, which can be an go booster in some cases, but the next set proved this is not going to be an easy ride as he lost to 6 - 3. In these cases I think the players have to adapt to the opponent's playing style and it's possible that's what happened here.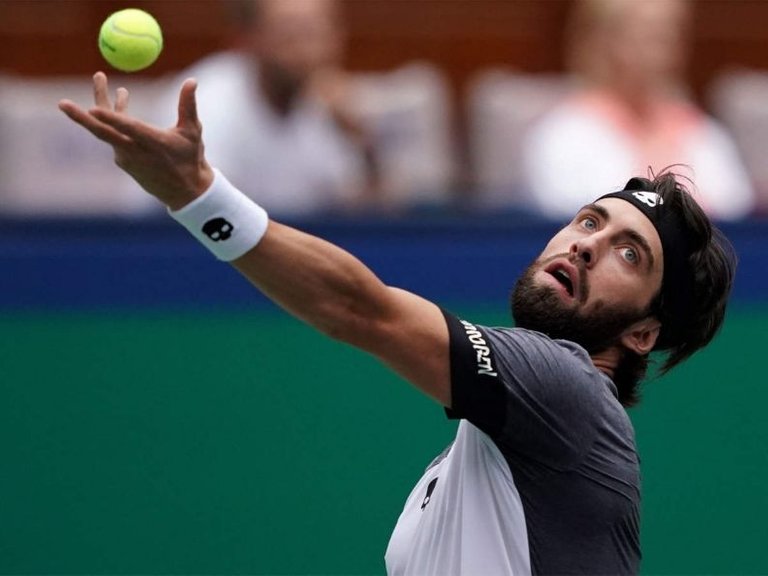 source
The third set was a bit more balanced but Basilashvili still lost to 4 - 6. The fourth set was very intense as ended in a tie-break and was won by the Georgian. After such intense sets, the last one always comes down to mental and physical strength. The strongest player mentally and physically wins, it is that simple and in this case the Brit was the one. He was able to focus till the end and win the last set to 4 - 6.
These types of matches are the most interesting for me as nothing is set in stone and you see both players fighting for every point. In this case the intensity started to increase and culminated in the fourth set. Both players did extremely well, but as only one of them can win, the Brit was better this time and got to qualify for thee next round, which I'm happy for and hope this long and intense match did not take out much of him and he can still play at his full capacity in the next round.

Dan Evans had an easy job with David Goffin as he needed the minimum number of sets to win and the last one he won to 0. Lucky Evans.
Starting from last year I'm following Felix Auger Aliassime's evolution to see how he's growing into one of the best players. This time he met Emil Ruusuvuori who made him work for the victory. He needed five sets t qualify and lost the second one to zero, which is never something to brag about. However, losing to zero is not always bad as sometimes it serves as a stimulant, forces players to get themselves together and play better. I think that's what happened here too.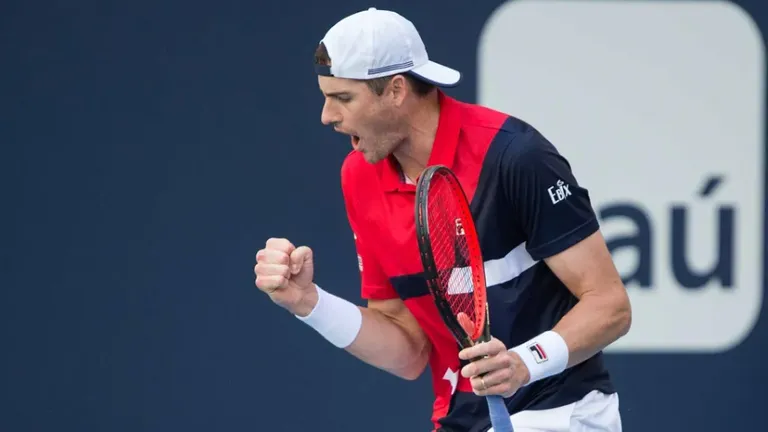 source
The most painful event for me was the match between Maxime Cressy and John Isner, firstly because I didn't see it and secondly because Isner lost. It is known that Isner's matches are everything but usual. He likes to play short and there's a very good reason for that. He's one of the tallest players, he's over 2m and moving fast on the court for him is out of question.
I only saw the 8 minute video on YouTube, the est moments of the match and what I can tell from there is that it looks like Maxime Cressy used the same technique on Isner most of the time. He approached the net and shot in the opposite corner of the court, knowing Isner can't get there in time. Isner also returned the favor and played the same style on his fellow American. They played 5 sets, 3 of which ended with tie-breaks, 2 of which won by Isner.
This is the problem at the beginning of every big tournament. There are so many matches played at the same time and broadcasters always choose based on ATP ranking.

Another interesting match worth to mention is between the South Korean Kwon Soon-woo and Denis Shapovalov. It was a tough one, trust me.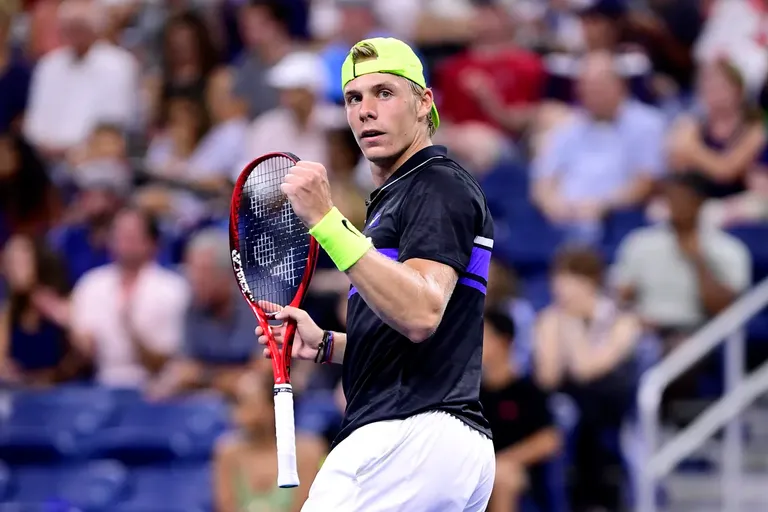 source
I don't know about you but I've never heard of Kwon Soon-woo and checking him out I see he's world No. 54, yet he made Shapovalov to worry about his future at the AO today. He made the Canadian work hard for the victory, forcing him to play 5 sets and decide the outcome in the last minutes. They had 3 tie-breaks!
So the Canadian won today, but let's see if he can recover for the next one as playing more than 4 hours in the heat takes a lot out of anyone.

---
---