Barcelona Open Banc Sabadell and Serbia Open
There are two ATP tournaments running in Europe right now, overlapping each other. It is not the best setup, neither for players, nor for viewers, but there's little we can do. I'm not sure what's the procedure in a case like this, but I suppose it's up to the players to decide in which tournament they want to participate.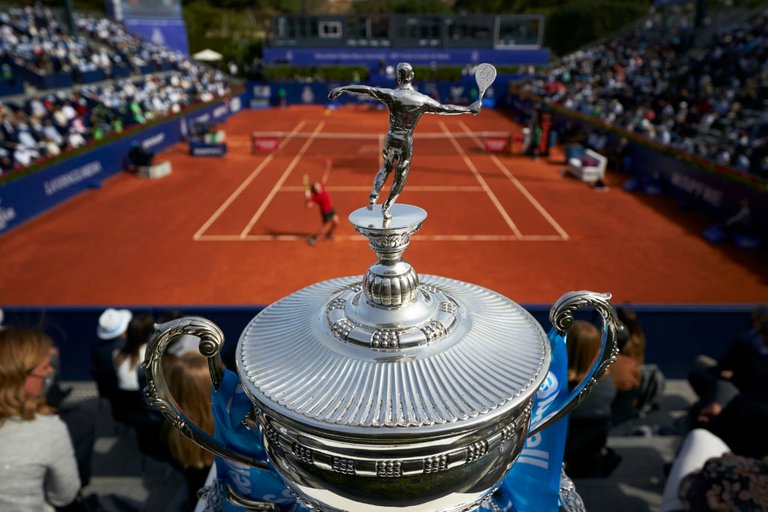 The Barcelona Open Banc Sabadell is an ATP 500 tournament, while the Serbia Open is only an ATP 250 event. From ATP points of view, the decision is easy to make, but for some, like Djokovic, the Barcelona Open is out of the question as he needs to play in his home country. Who else if not him, right?
If you look at the Total Financial Commitment, the answer is even more easier as the Barcelona open worth €2,802,580, while the Serbia Open is only a €597,900 tournament.
There's another aspect to take into consideration and that is your chances to win or at least get as far in the tournament as possible. With Djokovic being 1st seed in Serbia, getting the title becomes a bit harder.

Barcelona Open Banc Sabadell
Without looking at the seed's list, I had the feeling that I would see a lot of top level players here and the list confirms I wasn't wrong.


source
Rafael Nadal is the title holder and I think he would have wanted to defend his title, but with the injury he's dealing with, it is not possible at this point. Medvedev is down as well with hernia, he is missing from both tournaments, so Tsitsipas is 1st seed in Barcelona, with the most chances to win the tournament.
Kwon Soon-woo met the French Benoît Paire in the second round (round of 64) and got defeated by the French in two sets.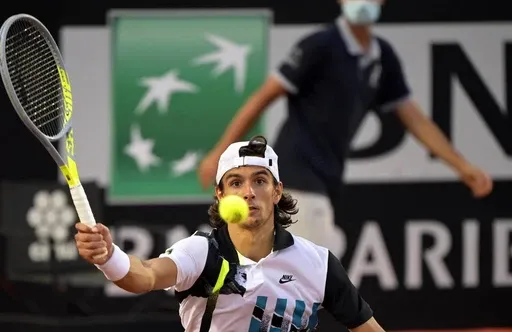 Lorenzo Musetti is one of the promising young Italian players, who's yet to show what he's capable of. He had to face Sebastian Baez in the second round and got past to him in two sets.
In the third round he met the Brit Dan Evans, who's way better than him and there was a huge chance to get defeated, but that did not happen. I'm proud of Lorenzo for being able to obtain victory in only two sets, the second one with a tough tie-break. On the other hand I'm not sure what's happening with Evans. He lost momentum a long time ago, last year if I'm not mistaken and has been struggling ever since. He's a very good player, who's been able to turn his life around and do good things. It would be time for him to get some results as the clock is ticking.
The next opponent of the Italian was Elias Ymer, whom I've written in the bottom of my post. Elias needs a lot of practice to get to Lorenzo Sonego's level, so it was no doubt the Italian will win and he did in two sets.
An ATP 500 tournament always works better for Márton Fucsovics as he has the chance to play a few more rounds than in an 1000 tournament. He met Jordan Thompson and was able to win in only two sets.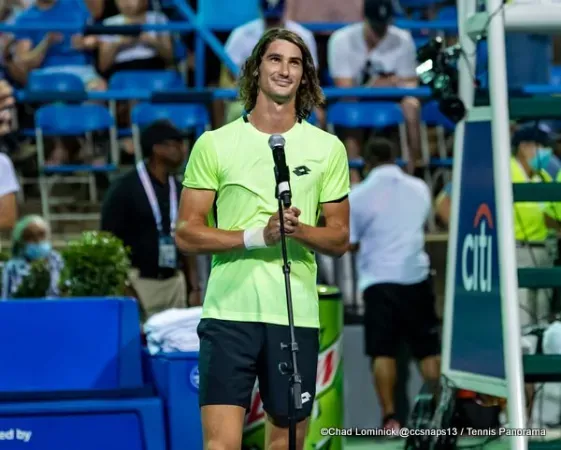 source
Lloyd Harris, my South African favorite got a Spanish opponent for himself this time, Roberto Carballés Baena. Harris needed only two sets to qualify for the next round, saving his energy which will be much needed.
Cameron Norrie is continuing his downward trend and he got beaten by Egor Gerasimov, whom I've never heard of till Tuesday. Yet, he was able to win against the Brit in three sets.
Lloyd Harris then met Albert Ramos-Vinolas in the third round. Lloyd's aces worked well as he sent down 10 in total, which helped him end the match in two sets and set home the Spanish.
Márton Fucsovics continued his string of winning in the third round as well as he defeated Federico Delbonis in two sets, to 6 - 2, 6 - 1. That is a nice achievement, no matter how you look at it.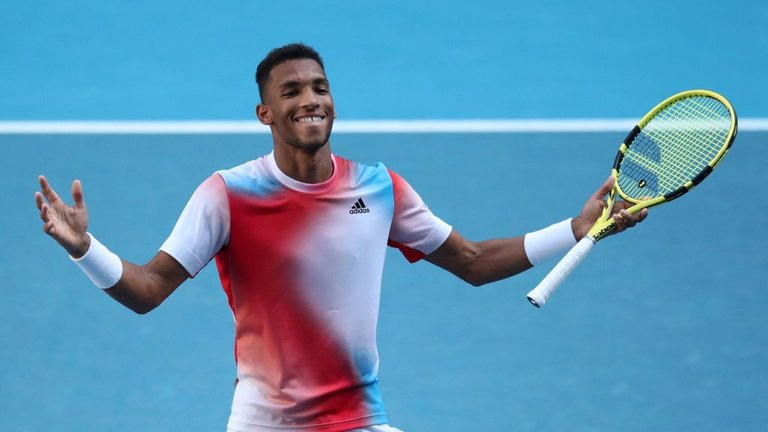 source
Carlos Taberner fell victim of Felix Auger Aliassime and lost to 1 - 6, 6 - 3, 4 - 6. I'm actually glad to see the Canadian evolving this far in a competition.
Two matches were suspended yesterday due to the rain, so today we should see continuation to those. One is of utmost importance as it is between Tsitsipas and Ivashka.
The whole day looks interesting and fingers crossed the weather is going to allow us to enjoy the best tennis in the world :)

Serbia Open


source
The seed list shows there are a couple of big names on the seed list, but only two top ten players, Djokovic and Rublev. 3rd seed Khachanov is ATP 26 right now.
Without any thinking, this takes the pressure off of Djokovic and maybe Rublev too if he can get his act together.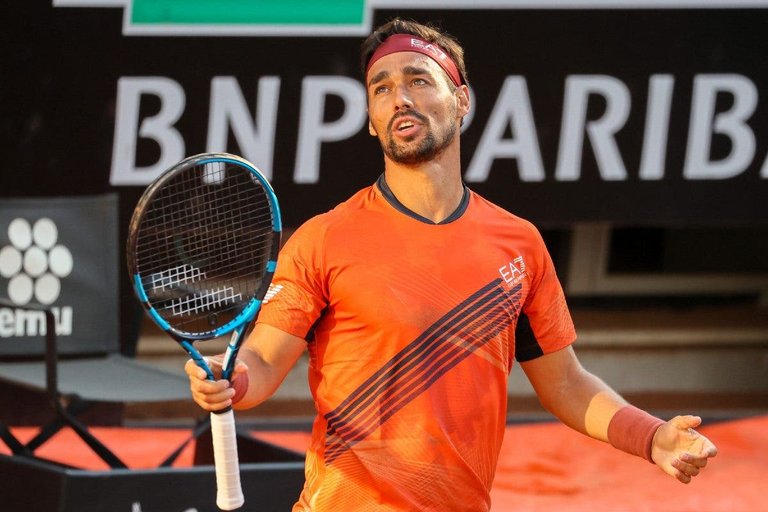 source
The Italian Fognini has opted for this tournament, I suppose he has been hoping for better results with less pressure. At his age, as time passes, it becomes more and more difficult to keep up with the younger generation, thus smart choices are needed. Was this a smart choice? Let's see.
Fabio Fognini met Marco Cecchinato, his fellow Italian player and needed three sets to be able to qualify for the fourth round. Playing three sets is never easy and can have consequences.
What hurts is seeing Cristian Garín getting defeated by Holger Rune, whom I've never heard of by the way. The result is something you would definitely want to hide as it was 3 - 6, 1 - 6. Garín needs to get himself together as this is not the way one can get to the top. Disappointment after disappointment.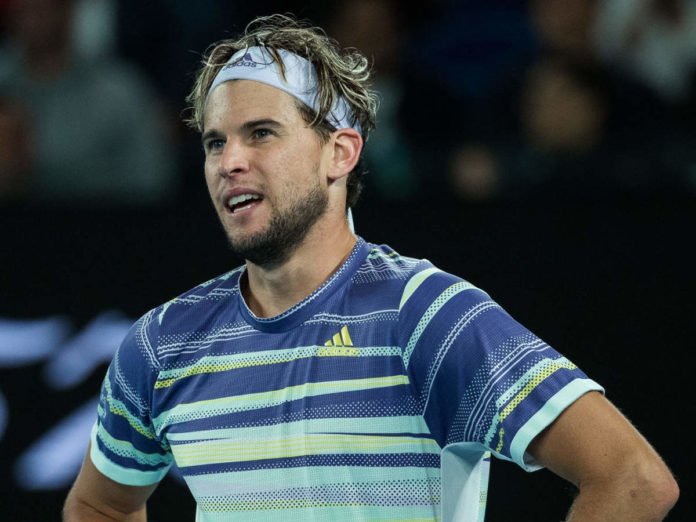 source
Dominic Thiem came back from a longer forced vacation to play with John Millman on Tuesday. He's been dealing with a wrist injury that has kept him out of court for about half a year or so. Coming back is never easy and it is good to use these tournaments as training opportunities. He did well though, even if he lost. He played three sets and none of them were lost to zero.
Fognini managed to qualify to the quarter finals, which most likely has been his goal, beating Aljaž Bedene in two sets yesterday.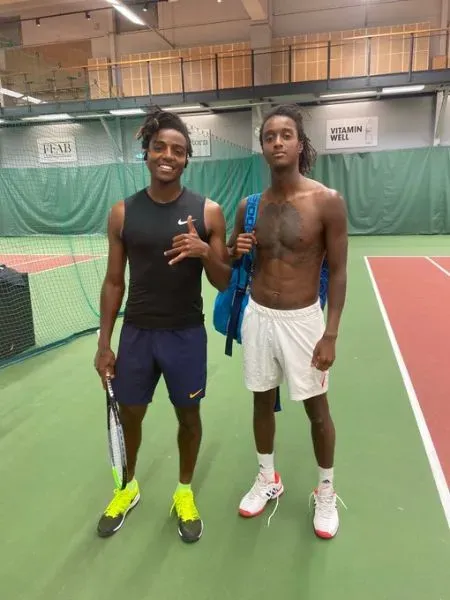 The Ymer Brothers
It is not unusual, but there are not many brothers in the ATP tournament, at least not at this level. The Swedish Mikael Ymer and Elias Ymer are both playing to get a higher place on the ATP Ranking list. Mikael is 95 at the moment and Elias is 131, so there's a long way to the top, but they are battling through it.
I've seen them playing in the same tournament and there has been at least one case, when they had to face each other. To avoid that, they have decided to attend different tournament now. It's been a clever decision if you ask me.
Mikael Ymer decided to go to Serbia and unfortunately lost to Roman Safiullin in round 3 to 5-7, 0-6. Ouch! But at least he was able to get some points.
Elias Ymer, Mikael's brother was also eliminated in the third round by Lorenzo Sonego. This comes as no surprise and Lorenzo has won against Djokovic in 2019 I think.
There's a long road ahead of them, they have to practice a lot to get higher, but nothing is impossible.

It's nice to watch two tournaments in the same time, it's exciting. At this point it's too early to predict anything. I suppose Tsitsipas has the most chance to win in Barcelona and Djokovic in Serbia, but you never know. If Tsitsipas loses, it's not the end of the world. If Djokovic loses, it will be the end of the world for him as the competition is non existent for him basically.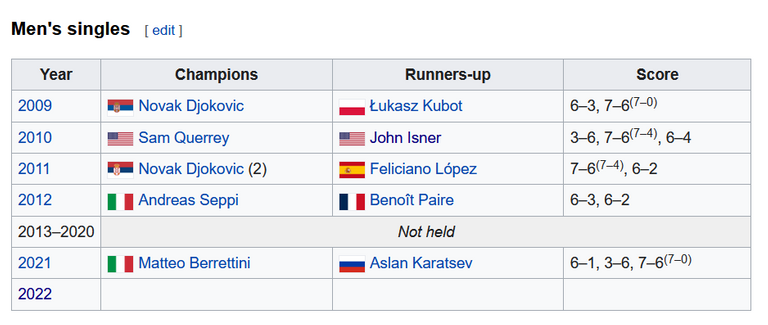 source
He has two titles there, so if he wants to write his name in the Serbian Open history book and set up a record that will not be possible to be beaten by anyone, he needs to win every single edition till the end of his career.

---
---