Barcelona Open - Final
This was the most exciting match of the tournament but it was all stress and torture as well.
In the first set Tsitsipas was leading with 1 - 3 and things looked promising. Nadal sometimes loses the first set, have seen it before and there were singns it's going to happen again, but it didn't. Nadal got himself together and won 5 games in a row, winning the first set.
The second set strated with Rafa winning the first game, but then his luck ran out and gave the next three games to Tsitsipas and from this point on, the whole match was nerve wracking.
After winning one game one, then one the other and so on, they got into the tiebreak, which was also nerve wracking for us and for them too and it showed. Nadal made a double fault in the tiebreak which costed him the set. It seems like Tsitsipas is the second to win a set in the final against Nadal in history.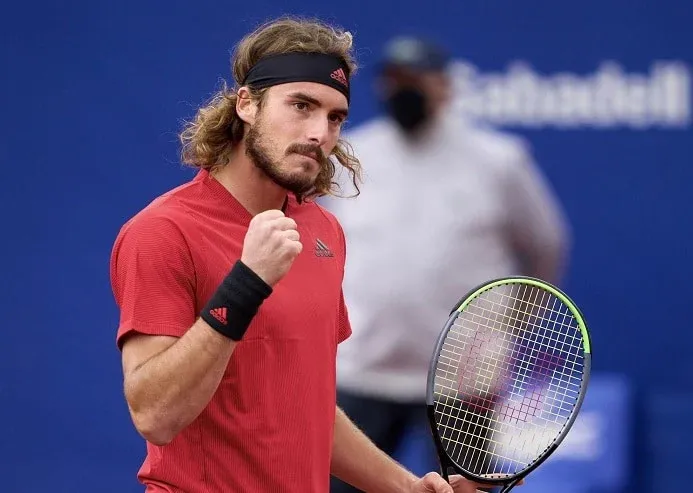 source
The third set was also intense as it was expected. It started out just like the other two, Rafa needed some time to wake up but after he did, Up until the last game it wasn't clear who is going to win. At some point it looked like it's going to be tiebreak again, but then Rafa won.
Although I'm not ok with the outcome, I must admit, Rafa was better and he won. It was the most amazing match of the tournament, the best quality and maybe the longest as it lasted more than 3 hours. Nadal had to work for the victory as it wasn't handed to him on a silver plate.
Even though it was a great match, I promised myself this was the last time I have watched Nadal playing. This guy is sick, literally. Those endless rituals he does before each serve are not what I want to see during the three hour match. I'm done with him, can't watch him anymore, he's terribly annoying.
This is the news of the day and it's pretty shameful to be honest. If you don't know who Benoît Paire is, he's a French professional tennis player, who became the shame of tennis. He has stated repeatedly that he doesn't care about tennis, he's only after the money. He prefers to lose matches and walk away with the money. He said he's not motivated to fight for victory as the prize money you can get after winning a match is not much more than what you get for losing.
This is highly unprofessional and I agree with the French tennis association to ban him. An athlete like him has no place representing the country abroad.

Join me at Bybit and get $10 bonus in BTC! Plus, up to $600 worth of rewards await in your Bybit Rewards Hub.
Get started with my referral code: m3yjA
https://www.bybit.com/en-US/invite?ref=m3yjA

---
---