Becker's Booming Serve Giveaway
My love for tennis started only a few years ago, definitely after I registered to Hive. People are asking me why do I like tennis so much and how come I am a fan as tennis players only hit the ball and that's all. I often laugh at them as these are the blind people that can't see the beauty in tennis, but in the meantime I understand them as I am the same with football. I am always saying 22 crazy people are running after one ball.
Jokes aside, both tennis and football have their own beauty and if you think a bit deeper, you see a lot of similarities between the two sports, but comparing them is not the purpose of my post today.
Every sport has developed a lot since the digital era. We have a lot of gadgets to help us track our performances, we have Hawk-eye in tennis, which allows both players and umpires to track the ball with millimeter precision and we have the possibility to not only record every match, from several angles, but also to analyze with different softwares what happened during the match. This is of utmost important, when one wants to know what they are up against.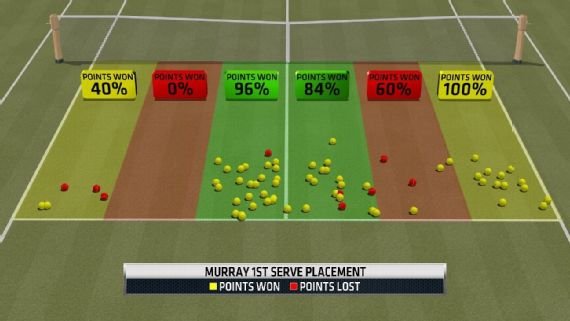 I'm not sure how many of the players have the possibility to access these analyses, to study their opponent's playing style. It is definitely helpful to know what is the opponent's favorite serving strategy or where is the point or what is the situation in which he or she lacks strength, that later can be exploited in favor of a better result.
Going into a match blindly, with a new player you know nothing about can be a tricky thing. You have the first set to experiment, basically get to know each other and adjust, after which you either win or lose, depending on how good you are in adapting to every situation.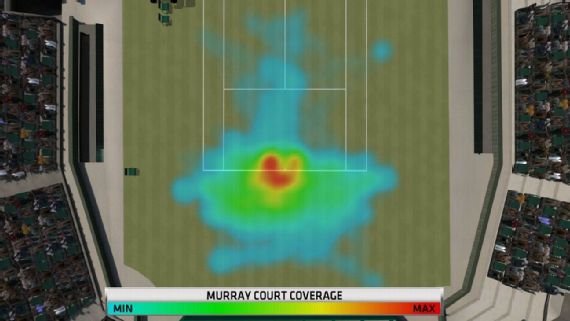 Knowing what you are up against however can make or break your success. Evaluating your performance after the match can also worth gold as you can learn from your own mistakes and see where there's room for improvement.
There were times when these options were not available and players had to go old school, do what they could with what they had, which wasn't much at the time. They had their own experience, or in some cases they could ask others what to pay attention to with certain players, but no one wants to disclose so called professional secrets that weaken their chances, by giving others advantages.
Yesterday I came across a video, in which Andre Agassi shares his story about how he was able to read Boris Becker back in the day. It is a funny one for us and many have been laughing about it I am sure of it.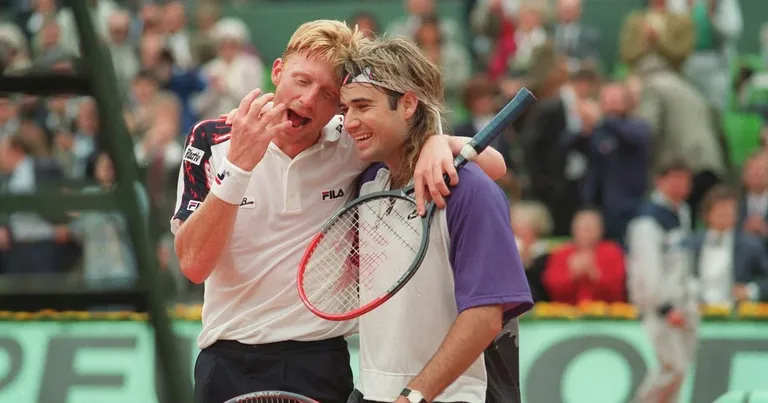 source
Boris Becker basically gave Andre Agassi the victory on a silver plate, without even knowing it. His body language and habits gave his game away. He used to put his tongue on his lip, following the direction he wanted to serve. Agassi used what he was able to learn from Backer's body language to his advantage and only told his friend later, about how he was able to anticipate Becker's next move. Becker was always wondering how on earth can Agassi read his mind and must have been frustrated and shocked as well to know his carelessness costed him some losses and that he could have easily avoided that if he would have "kept his mouth shot", literally.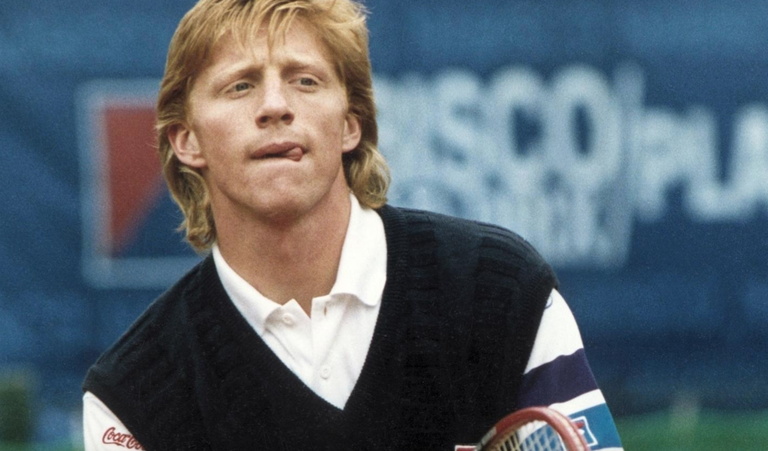 source
One reason I like tennis so much is because I consider it a very technical game. Having a god stamina is not enough here. It is definitely a must, but that alone won't get you far. Knowing every trick in the book is also a must, but one also has to know how to read his opponent.
There's a similar situation in football, when the goalkeeper has to anticipate where the penalty kick would go, before the player kick the ball. I suppose it's needless to say there's a good reason we have the expression poker face and use it in many different areas. Behavior analysis is a powerful tool and since Boris Becker's story, I suppose every single tennis player knows that.

---
---