Good Shock & Bad Shock At The Australian Open
Let's start with the good shock today for a change as there has been good shock at the Australian Open.
Miomir Kecmanović is a player not many have heard about, including me. He's a 22 year old Serbian professional tennis player, who supposed to meet Novak Djokovic in the first round of the tournament. We all know that did not happen in the end and he got to play with a lucky loser, who was an Italian player by the name of Salvatore Caruso. Kecmanović was able to win the game in three comfortable sets and qualify for the next round.
In the second round his opponent was the American Tommy Paul, who he was able to defeat in three sets, two of which ended in tie-break. Miomir Kecmanović then met Lorenzo Sonego in the third round and again, he was able to win in four sets. Then today he met the French Gaël Monfils, who seemed to be better today as after only three sets the Serb's run ended.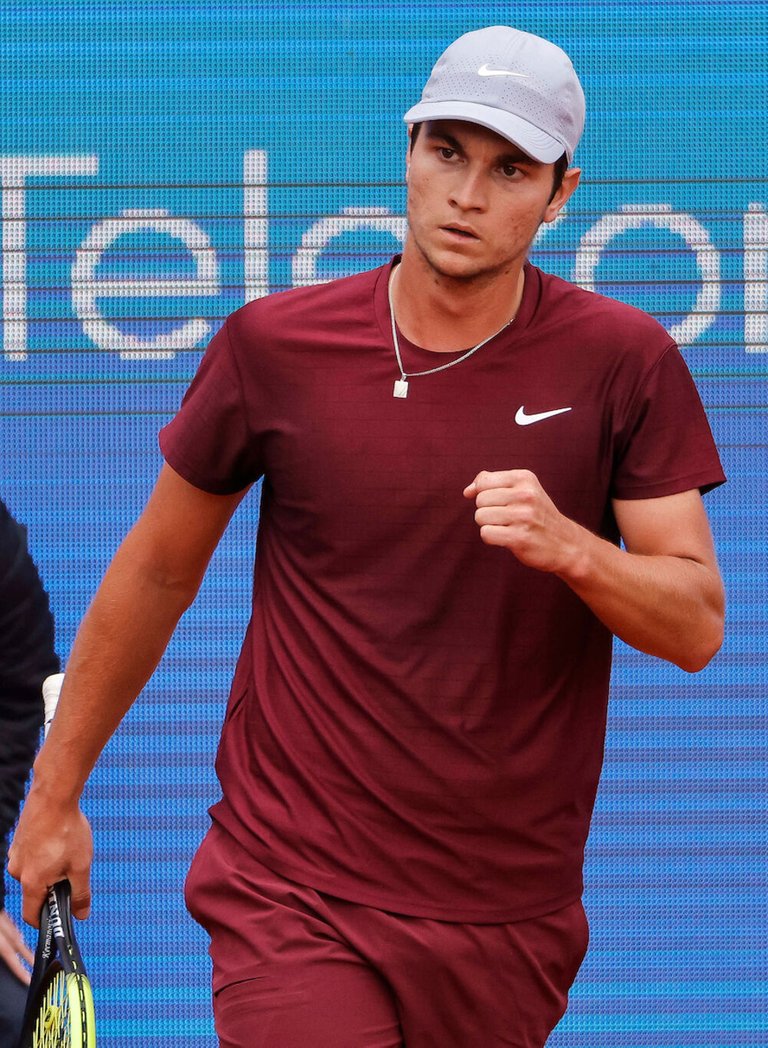 source
He said in a press conference that a week ago he knew he has to play against world No. 1 and that the match may be his last one at the Australian Open and here he is, after one week he has already played four matches. By Djokovic out of the picture he got a huge chance, which he used well. It's the first time I see him playing but I'm sure it's not the last one. He is a remarkable player, a huge talent and I'm sure we're going to see him more from now on. These wins must place him higher on the ATP ranking now.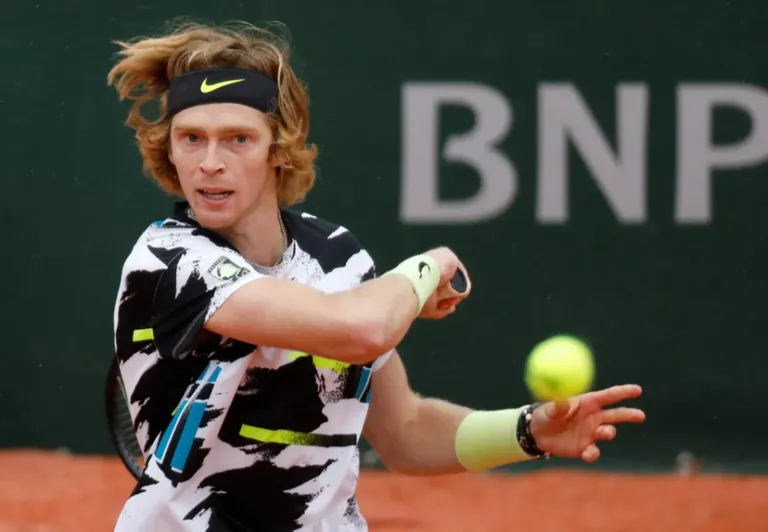 source
Now let's start with the bad shock as unfortunately there's plenty! One to start with is that Andrey Rublev let Marin Čilić kick him out of the Australian Open. They have both surprised me but in a different way. The Russian Andrey Rublev is way better than to leave the tournament so early, not to mention getting defeated in four sets.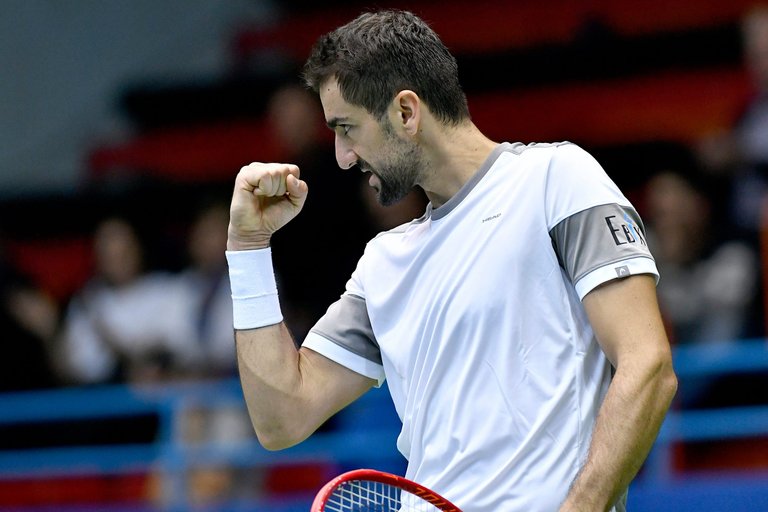 source
Marin Čilić on the other hand had a great evolution so far at the Aussie Open and winning against a top ten level player is a huge victory for him. The Croatian had his period of glory in 2018, even though he has never been world No. 1. After that he started trending backwards and it seemed he is kind of done. He's 33 now, so there's not many years left for him at this level, but two days ago he was his old self again, shining against the Russian.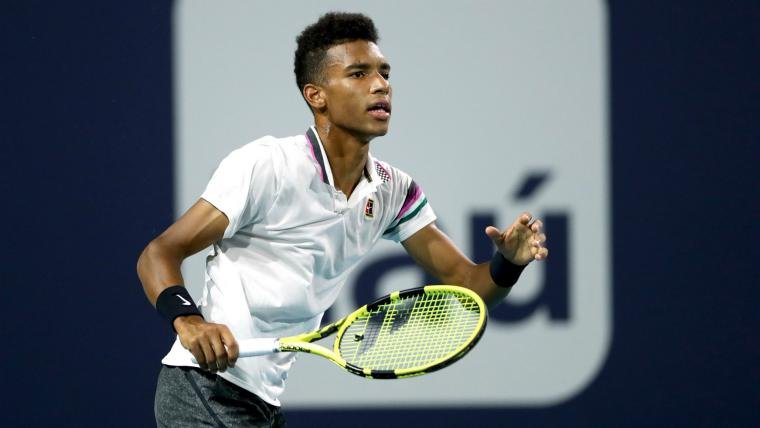 source
His run for glory was ended today by Felix Auger Aliassime, a 19 year old Canadian, which confirms what I have stated above. He can't keep up with the younger generation. The Canadian on the other hand is continuing to amaze me. He has come a long way and has proven himself since last year. He really needed that year to practice at Grand Slam Level and the results are showing already.
The match with Čilić was brutal. Čilić new he's playing against a player who's not only much younger, but is one of the best and he knew there's no room for mistake, if he wants to win, everything must be done by the book. They have met 3 times before this match and the Croatian has won every time. I was wondering what was he thinking before the match. Did he consider the possibility of getting defeated? I hope so.
In the first set he showed everyone his intention as he won to 6 - 2. The second set was more balanced and ended in a tie-break, won by Aliassime, then Čilić lost the third set to 2 - 6 and lost the fourth one too, which also ended in a tie-break. For me this was a spectacular match, pure joy and I'm glad Aliassime could keep his cool and focus in order to win. He has really come a long way from last year.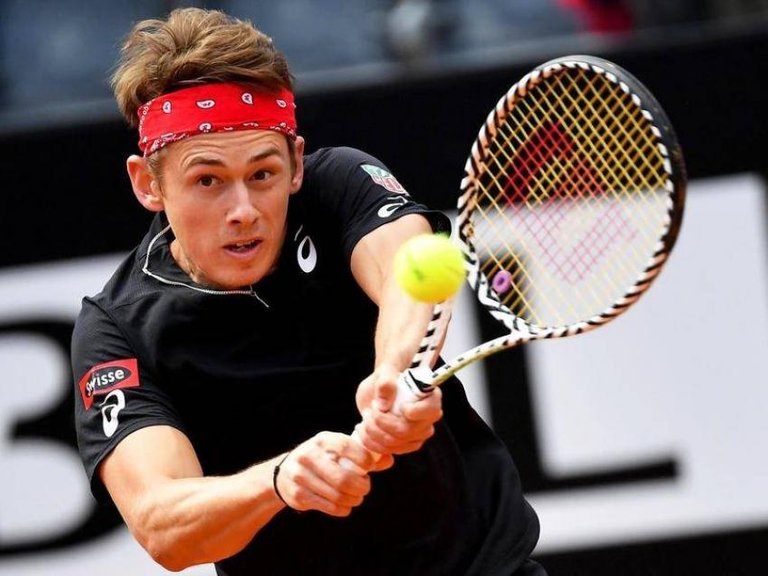 source
The Alex de Minaur vs Jannik Sinner match wasn't a shock today, it ended as it had to and was a very good one. Poor Sinner had to compete against de Minaur and the viewers too as de Minaur is Australian and the public's choice was obvious. Playing against a local can be intimidating mentally, but not for Sinner.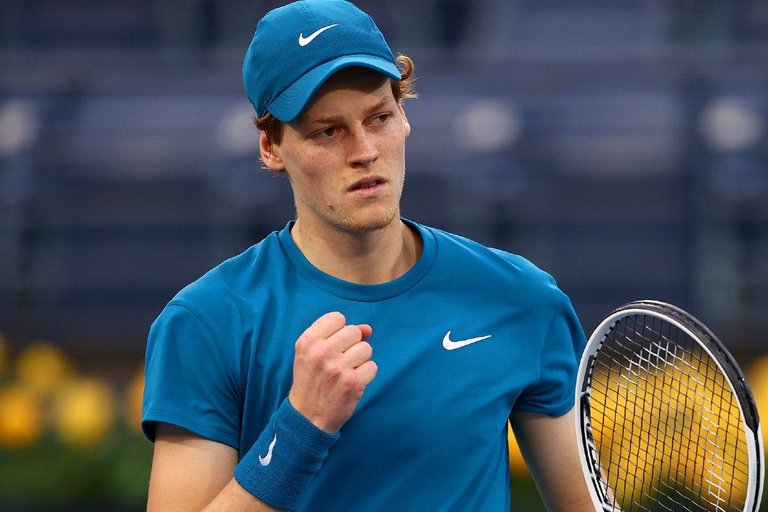 source
I've been following Jannik Sinner because he's one of the most talented players of the youngest generation and can tell you that I've never seen him lose his temper. Usually this type of calm paired with talent is the key to success. He's 20 years old and world No. 10 already. His win today catapulted him into the quarter finals where he's going to meet Tsitsipas. At this point I don't want to say anything about the match, but I think they each have 50/50 chance.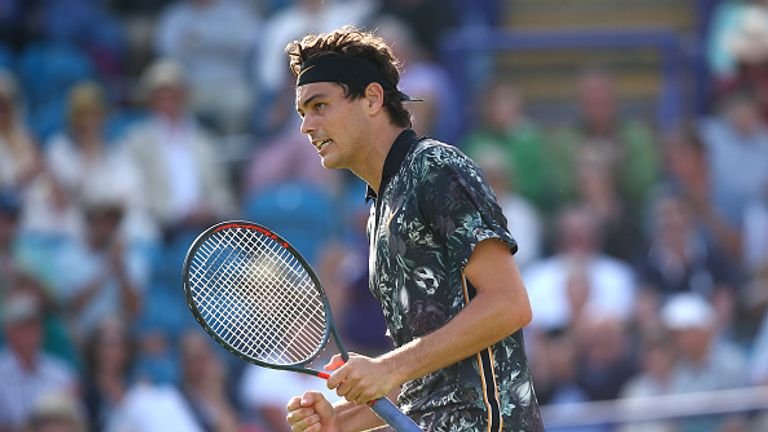 source
The Taylor Fritz vs Stefanos Tsitsipas match ended an hour ago and not the way I wanted to. Looking at their ranking, it may have been obvious for many, who has more chance to win here, but if you've followed Taylor Fritz's evolution, you must have known it's not going to be an easy win. An indeed it wasn't.
For the whole match Fritz was better than his opponent, even though he lost two sets. He managed to upset the Greek and we all know how impulsive he can be. He has changed a lot lately, but today we have seen the old Tsitsipas, angry and frustrated. I'm not going to lie, I was hoping for Fritz to win and it looked like he will manage to do that, but the Greek got himself together at the end, in the most crucial moments and won.
Fritz is out of the competition unfortunately, but the next one is coming and we're going to see more of him, I'm sure of it. He's representing the same generation as Tsitsipas and I suppose he needed more time to get to this level. Let's see if I'm right. Time will tell.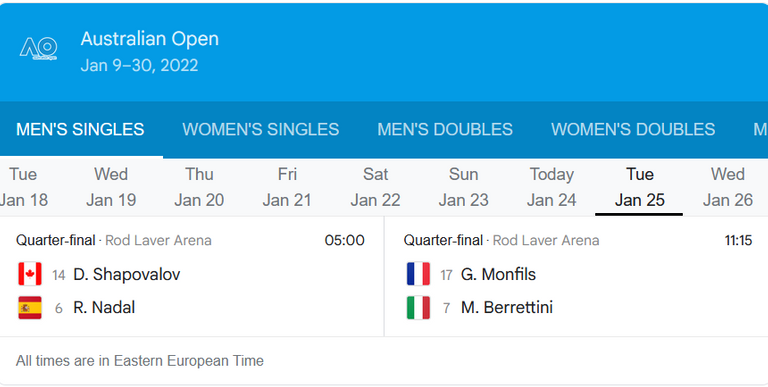 source
Tomorrow will be interesting. Berrettini should have no problem with Monfils. Actually I'm surprised the French got this far in the first place.
The other match will be the highlight of the day. Nadal against Shapovalov. Obviously Nadal is better seeded, but if you've seen Shapo playing lately, you know he seems unstoppable. He eliminated Zverev yesterday, who was even better seeded than the Spanish.
I'm not sure what happened there, Zverev looked so out of focus like never before. It should have been a clean win in four or five sets, yet the German was not able to win a single set. I was hoping him or Medvedev will play for the title, yet he was sent home so early. This was another shock, but I don't know what is there to say. I'm speechless, honestly.

---
---