Hopes And Broken Dreams
In each tournament there are a few talents I'd like to follow, to see if they are as good as the media want them to be. Getting media attention is the dream of almost every new player at the beginning. Then things take a turn and the much-desired media attention becomes a curse.
Let me start my post with WTA players for a change. Today I'd like to talk about two WTA players, who have been through this.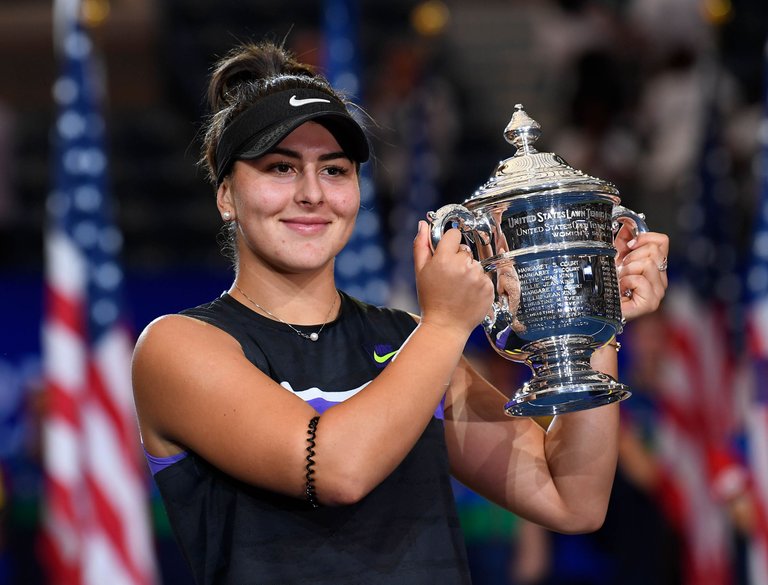 source
Bianca Andreescu
Bianca Andreescu is known to me as she made the headlines when she won US Open in 2019. The US Open is an important tournament and I believe the title was his first. She got a lot of media attention, she was even selected by Rolex to represent the brand.
As usually happens, expectations were high, everyone thought she's going to win every single tournament from that point on but that's not how things work in sports. She was dealing with a knee injury in 2020, then covid happened. Long story short, she has not been able to repeat what she did in 2019 at the US Open ever since.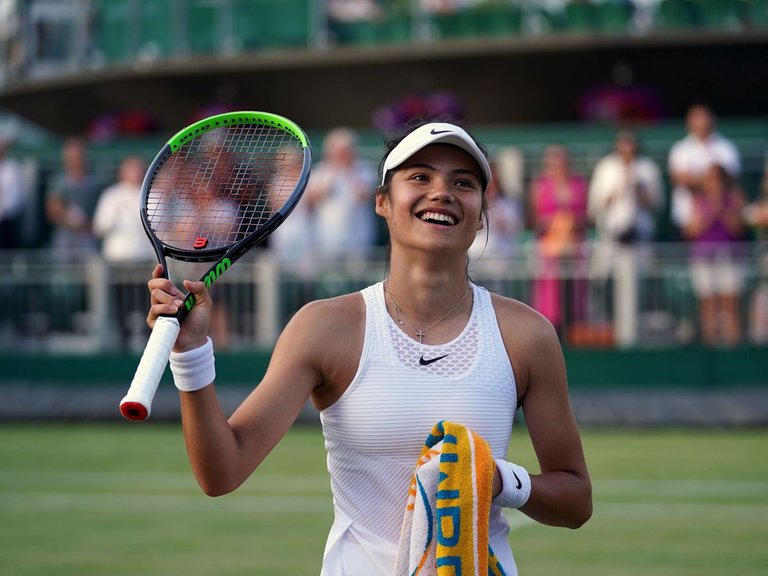 source
Emma Raducanu
Another example is Emma Raducanu, the Brit tennis player. It is funny that both players are of Romanian origin, but trust me, that's not why I have selected them as examples for my post. Emma Raducanu has a similar story, just with different details. She became a star last year, when she won the US Open.
She obviously made the headlines as she was very young and also the the first British woman who was able to win a Grand Slam title since 1977. She was invited to different events, got a lot of attention, which is normal in such cases. Expectations has also risen in her case, but unfortunately results has been missing.
She left the Australian Open this year after the second round and got defeated at the Indian Wells Open in the third round. She's been making the headlines for all the wrong reasons.
Expectations
Every player's dream is to win as many Grand Slam titles as possible, at the youngest age possible. What could one want more? However, once you get a title, people expect you to get the rest of the titles as well. This is kind of similar to what happens in crypto. Once there's a high, people expect the token to go higher, higher till it blows the roof off. Unfortunately things don't work this way.
Expectations create pressure, which can affect performances. Players get used to pressure in time, but at a young age it's not so simple. Many players are dealing with mental health problems.
Bianca Andreescu for example has decided to take a break from tennis to recover mentally. This is the best decision one can do as playing while dealing with mental problems can harm you even more.
Emma Raducanu is fighting, trying to do her best, but she's been dealing with some injuries as well. The season is at the beginning, there are a lot of tournaments yet to take place, but to play them all, or the most important ones, one needs a lot of strength, both mental and physical. Will she be able to face what's coming? Time will tell.
In any case, I see a need for mental training starting from a very young age. We've seen many players lacking self confidence, that have had a negative impact on their evolution. One of the players who had been dealing with such issues is Félix Auger-Aliassime. In his case these issues have started before him winning any grand slam title, but he has been lucky to address the issue, learn to control it and now you can see the results.
Unfortunately the public does not always understand these things and fans can have a negative influence on those who don't live up to their expectations.
At this point I'd like to see Bianca Andreescu coming back stronger, as soon as possible. The more time she spends outside the court, the harder the comeback. Emma Raducanu has to give everything she has to get back on track. However, I hope she is up to the task.

---
---