Indian Wells Masters
It's been a few days already, since the Indian Wells Masters has started and things are getting more and more complicated and we're not even in the quarter finals. The Indian Wells Masters is a Masters 1000 event, therefore important for everyone. So let's see what's happened so far and what is going to happen in the near future in my opinion.
It looks like slowly we have to say good bye to the South African Kevin Anderson. He is trying, but it is harder and harder every time to get close to where he has been once. He has not managed to qualify this time. It is the sad reality, you can't fight age.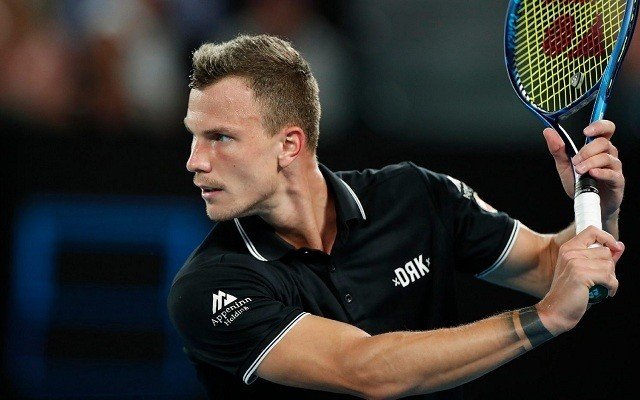 Márton Fucsovics
Mackenzie McDonald had an interesting match with the Hungarian Márton Fucsovics on the 10th. I've been following Fucsovics's career and maybe can see a pattern here. He always has a strong first set, which he may win or not, the he loses the next ones. In this case they ended up playing a tie-break in the first set, which ended at 13 - 11 and was won by McDonald. Last year I was hoping the Hungarian can evolve, but somehow I don't see it anymore. He is mostly eliminated in the first round. If not, then in the second. In rare occasion he can advance further, but not at ATP master tournaments. With time passing it will be even harder.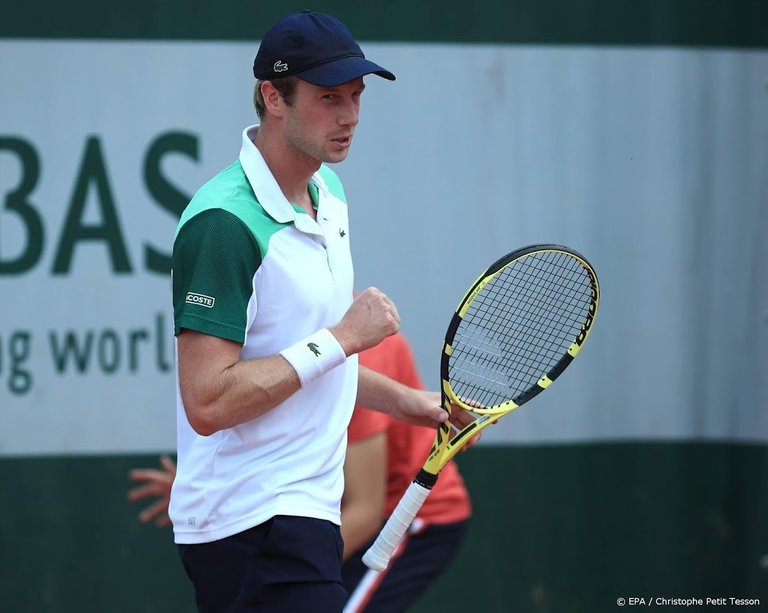 Botic van de Zandschulp
Another unpleasant surprise came from Felix Auger Aliassime on Sunday, who was defeated by the Dutch Botic van de Zandschulp in three sets. There were the first two sets ending in a tie-break, of which he won the second, but it wasn't enough.
Evans had the misfortune to meet Nadal in Round 32 yesterday and could not get past him. Looks like Nadal is in a good shape as he only needed 2 sets to beat the Brit.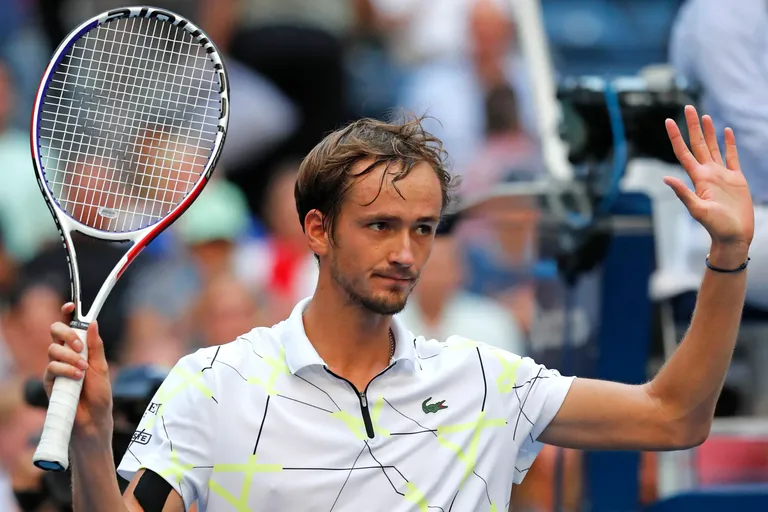 Daniil Medvedev
The biggest surprise however came from Daniil Medvedev, who lost to the French Gaël Monfils. The difference between the two players has been obvious to everyone, but Medvedev definitely wasn't himself. It should have been an easy win, but it wasn't. Losing the third set to 1 - 6 is definitely not what he has been doing. I'm not sure what has triggered this blockage, may have something to do with the situation Russia has created. In any case this is going to cost him a lot. He is No. 1 at the moment but could lose his position shortly.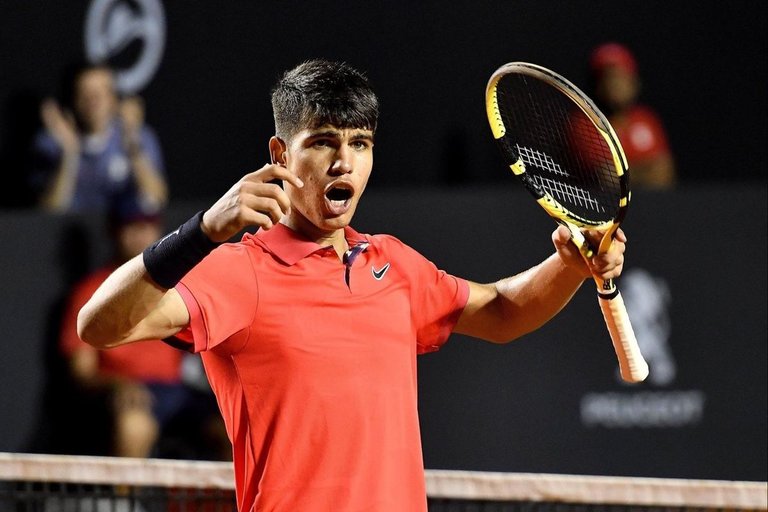 Carlos Alcaraz Garfia
Carlos Alcaraz Garfia vs Roberto Bautista Agut, two generations from the same country, face to face. I was hoping for a more balanced result, definitely not for a 6 - 2, 6 - 0, but that is what happened yesterday. Even though he's still very young, Alcaraz Garfia seems unstoppable.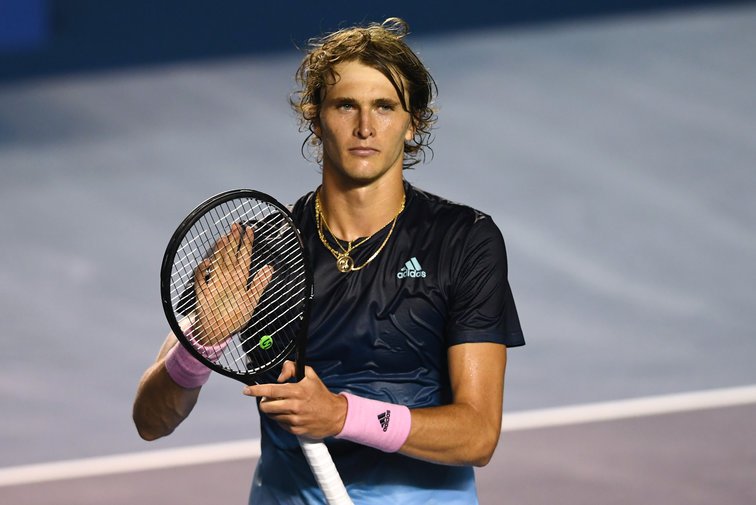 Alexander Zverev
At this point I have to say, this tournament looks like the one where everything, I mean literally everything is possible. Tommy Paul managed to win against the German Alexander Zverev. This is also a very unusual win as Zverev is No. 3 ATP and Tommy Paul is nowhere near his level. The odd thing about Zverev is that I have thought he's one of the players that can control his emotions on the court. Till he smashed his tennis racket on the umpire's chair and got his punishment for that. These recent events show that non of the players are bullet proof, they are all vulnerable.
Jenson Brooksby vs Stefanos Tsitsipas, this match just proved what I was saying earlier. No one is bullet proof. Have you ever heard of Jenson Brooksby? I haven't. Yet he was able to beat the Greek in three sets, who's ATP No. 5. The first set was as expected, the Greek won to 1 - 6, but then something happened and I don't think it was his elbow. Brooksby was simply better, he knew how to approach the game of Tsitsipas and resist better. This is the key to success.
The giant Reilly Opelka was able to win against Denis Shapovalov, which is good for him, but I'm not happy as i needed Shapo later in the game. Looks like Opelka got his game together and even if he needed three sets to qualify for the next round, he made it.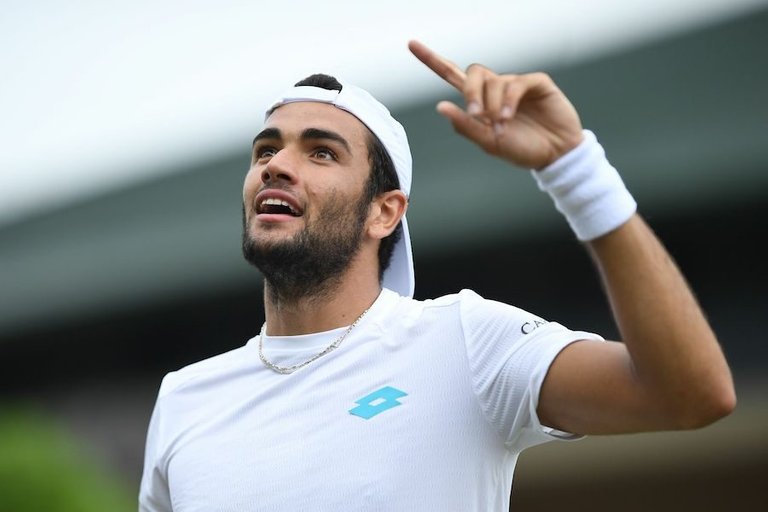 Matteo Berrettini
Tonight there will be a very stressful match, between the Italian Matteo Berrettini and my other favorite, the South African Lloyd Harris. I'm 99% sure Berrettini will win, maybe in two sets, but I still want to believe, the pattern I described above can continue and Lloyd Harris has a chance to win. But even if he won't, it's going to be an interesting match.
The other interesting one will be between Diego Schwartzman and John Isner. The difference in height between the two players is more than 30cm, which is huge. Their technique is also very different, so I expect a lot of aces from Isner and a lot of running from Schwartzman and I don't know who's going to win, honestly.
With all the high ranking players out of the way, Nadal has a huge chance t win another ATP title. Djokovic had to withdraw for the obvious reasons, so there's not much competition left for the Spanish. Rublev maybe, if he can get himself together, or Carlos Alcaraz Garfia if he can beat Monfils, or Berrettini, or Sinner, or someone else 😂.
I have been saying that tournaments are not the same anymore as each one is unique, but what's happened here is extremely unusual. Let's see what Nadal is capable of, how he's going to handle the situation. If he will manage to win, he's going to have a huge advantage in front of the Serb, that's for sure.
If I were to choose a winner I like, that would be either Berrettini or Sinner.
---
---