Indian Wells Masters - Round Of 16
This tournament is everything but boring. Every day there is something surprising and I tend to believe this tournament is the tournament of surprises. I can't deny that I love it. It is more interesting than the usual ones, where every outcome can be predicted. So let's see. Yesterday I made a bunch of predictions, half of which were wrong :)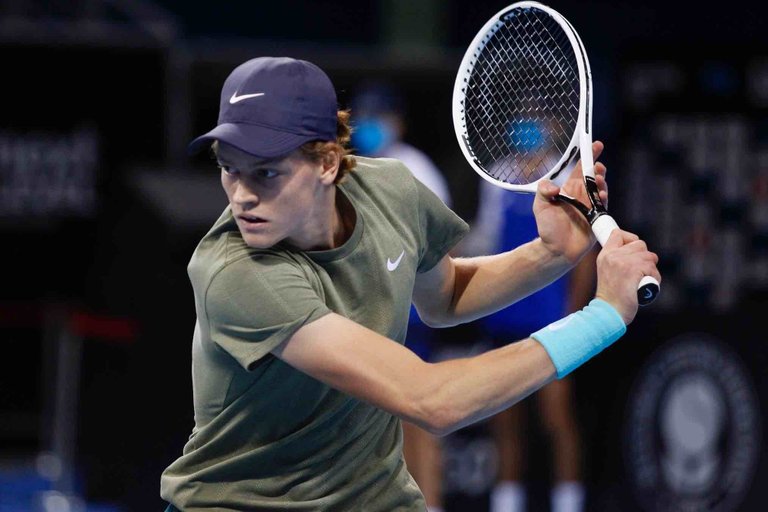 source
Taylor Fritz vs Jannik Sinner - I said no way Fritz can beat Sinner, there's evidence on the blockchain about that and I was (very) wrong! Fritz is continuing his great path and was able to win against the Italian. At this point I have to say I'm really impressed with Fritz and hope he can keep up this level as it is needed. With Sinner out of the competition, there's no Italian left, unfortunately.
Gaël Monfils was not able to shine against Alexander Zverev, as I predicted yesterday. No surprise there.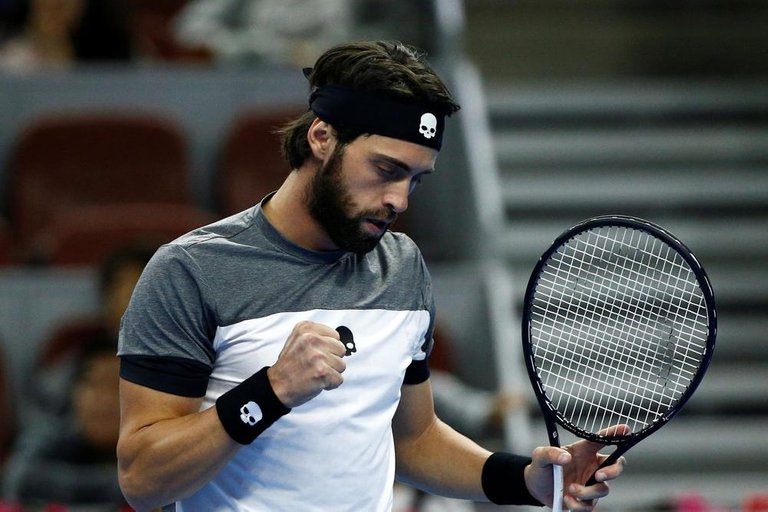 source
Nikoloz Basilashvili vs Karen Khachanov. Well, in this match I was hoping Khachanov is the better player, but unfortunately I was wrong again. The Russian lost the first set, then had a comeback in the second set, which got to a tie-break, which he lost. I can't deny, I was disappointed but on the other hand I'm glad he got this far.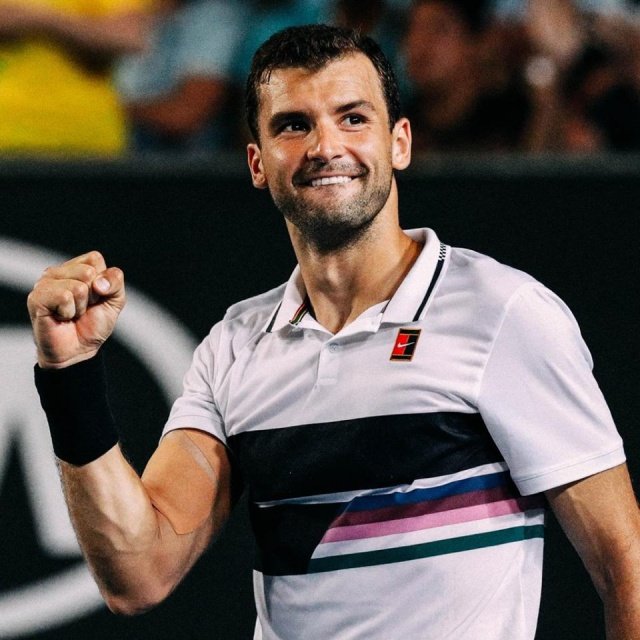 source
Daniil Medvedev vs Grigor Dimitrov
Daniil Medvedev vs Grigor Dimitrov - It's the end of the road for the Bulgarian, he's going home tomorrow. No way he can beat Medvedev, although it would be great. source
Lol, wrong again, wasn't I? However, in this case I'm happy I was wrong. The first set was going according to expectations as everyone knew Medvedev would win. He won the first set, but Dimitrov did well as well as he managed to win 4 games.
This is very common in tennis. One loses the first set to 4 - 6, the loss has a psychological impact on the loser and the second set gets even worse ad he can't even win the number of games he was able in the first set. I had the feeling that is happening in this match as in the second set, at some point Medvedev was leading to 4 - 1. It looked like that was the end for Dimitrov, but in fact it wasn't.
I still can't believe what I saw last night. Dimitrov had the mental strength to recover from 4 - 1 and win the second set. He knew exactly how to play the Russian and had solutions for every situation. So Medvedev lost the second set to 4 - 6 but I bet he knew he can win the third one, but that's not what happened. He lost to 3 - 6.
I was watching Medvedev's game and it was clearly visible how frustrated and lost he was. He served 5 aces, but he also had 6 double faults, which at this level can cost him a lot. You can rarely see him so out of focus. Dimitrov is not a top level player and he was still able to beat him, even so hard is Medvedev's favorite surface. I can't say I'm sorry to see Medvedev go, but I'm sure happy Dimitrov was able to pull this off. This means Medvedev is not unbeatable.
I wasn't sure about Diego Schwartzman vs Casper Ruud, I had a feeling that Ruud can win but it did not happen. Schwartzman won but not because he was better. Ruud played with an injury, his arm or elbow was injured and it could be seen he's been suffering. At some point he asked for medical help but unfortunately it wasn't enough to win.
Little Schwartzman on the other hand was brilliant. What this guy can do on the court is truly admirable. He is usually (ok, always) shorter than his opponent as he's the shortest at this level but that doesn't stop him from using every trick in the book to win. That is what's happened here. The whole match was a show. He even had one ace, which at his height is quite a performance.
I'm sorry to see Ruud go but any injury must be taken seriously and get it treated as soon as possible. Ruud is an important player and the year is not over yet.
Alex de Minaur vs Stefanos Tsitsipas. The Greek had no problem winning but it looks like the toilet break scandal is continuing. Fognini has accused him of cheating by getting instructions during the toilet break. This is getting ridiculous and I hope the Greek knows what he has to lose. He is turning everyone against himself with this behavior.
Predictions For Quarter Finals
This guessing game is getting interesting. Now that a few of the big guns are out of the competition, it's harder to predict the outcome.
Cameron Norrie vs Diego Schwartzman - In this case I would say Schwartzman is better, but what Norrie did so far is not something to neglect, so who knows, it could go either way.
Grigor Dimitrov vs Hubert Hurkacz - Again, I would say Dimitrov can beat Hurkacz as he has just eliminated 1st seed, but then again, Hurkacz is also good and he's 8th seed. I don't know honestly.
Taylor Fritz vs Alexander Zverev - I'm going to be fair and say Zverev has 99% chance to win. I hope Fritz will do everything in his power to win as many games as possible.
Nikoloz Basilashvili vs Stefanos Tsitsipas - Again, Tsitsipas has 99% chance to win, in two sets I may add.
At this point I think we're going to have Zverev vs Tsitsipas in the final.

---
---