Is It Time To Change The Rules?
Cheating is sports has always been a thing and I don't think it can be eliminated entirely. Cheaters will always be ahead of rules, unfortunately. Cases with using banned substances always make the headlines, but that's not the only way of cheating.
Cheating in tennis is not easy as there are not many ways to do it. Doping is one but no one is so stupid to do it, unless implementation of new rules gives you no time to clear the upcoming banned substance out of your system. Like it happened with Meldonium, due to which big names like Sharapova got banned for a couple of years.
Apart from a case in which a female tennis player got arrested for selling the match, I haven't heard of cheating but there's something that slowly is becoming a problem.
Stefanos Tsitsipas made himself known lately for taking lengthy bathroom breaks between sets, while his opponent is waiting on the tennis court for 8 - 9 minutes. This is slowly becoming a habit of the Greek's. He did it in Paris and he did it again in Cincinnati.
He is taking his bag with him and when questioned about it, he said he is taking these breaks to change his shirt and he is going to take these breaks as many times as he thinks it is needed.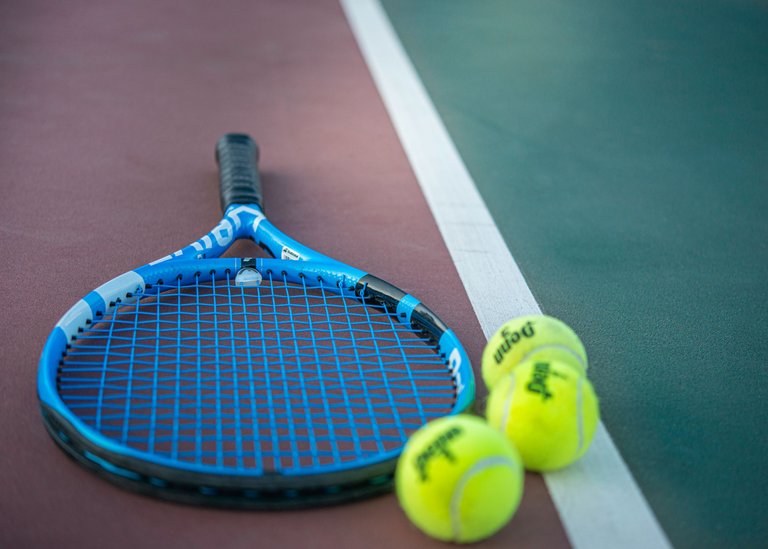 Photo by Cristina Anne Costello on Unsplash
There are suspicions he is texting with his coach, which is forbidden. Every player who wishes to take a bathroom break is escorted by officials to the changing room, but the player can go to the toilet alone as escorting ends at the bathroom door. So these are suspicions as it is impossible to confirm he is texting with his trainer.
Last time, when Zverev complained to the chair umpire about his suspicions, one of the cameras was directed towards Apostolos Tsitsipas, who was texting on his phone.
Different tournaments have different rules, but generally, male players cannot talk to their coaches in any circumstances. Female players are allowed to have one on-court coaching session per set in non-Grand Slam tournaments. In Grand-Slams, players cannot talk to their coaches at all. During college tennis events, Davis Cup, and Fed Cup matches, players can talk to coaches at all times. source
Basically there's no way to prove of on-court coaching happened or not. The evidence is definitely against Tsitsipas as his dad was seen texting and changing your shirt can take 30 seconds, not to mention it doesn't need a bathroom trip. He is often changing his shirt after matches, on the court, which proves he doesn't need the changing room.
Is It Time To Change The Rules?
What I don't understand is why players are allowed to have their phones with them? Once the match starts, there is no time to make calls and it is forbidden as well I suppose, to avoid on-court coaching. Then why are they allowed to have their phones? Take the phones away and problem solved.
"I think the player gets his advice (before the match) then it's how much can he remember, how much can he deal with in the moment, figure it out yourself a little bit."
"I'm against on-court coaching in any shape or form except for rain delays, whatever you call it, when it gets too late, gets carried over to the next day.
"I don't think it's necessary, to be honest. Then we go deeper into the sport where maybe I can obviously afford more coaching than others. Is that fair? It is what it is. I think it puts everybody on an even playing field if there's no coaching." Federer in an interview in 2019
The other thing I don't understand why WTA allows women to have on-court coaching and ATP doesn't. I fail to see the reason, honestly. Are women so helpless that they need on-court coaching?
The Modern Era
If you're a regular tennis player and you're watching Masters you know how advanced analyzing techniques nowadays are. Eurosport is often showing viewers analysis about the style two players on the court. It is possible to analyze basically everything, from first and second serve, to covering the court and so on.
If this software exists, recorded videos are available as well of every major tournament, i don't see why the players cant have access to them. If they do, then analyzing the opponent's style and performance is a must. So then why one needs on-court coaching?
Stefanos Tsitsipas
His evolution hasn't been the best lately. At the beginning of the year it looked like he's unstoppable, but lately he's been leaving the competition before the semi-finals. It happened at the Olympics for example and so many times before and after.
He said recently in an interview that he's mentally tired, which can explain his lack of success. However, this does not justify what he is accused of, in case it is true.
As far as I'm concerned, he's innocent until he's proven guilty but whatever he's doing, it's working against him. Making his opponent wait is not only rude but unproductive as well. Any interruption that makes the players stop for a longer period can cause disadvantages.

---
---