Madrid Open, Another Fun Tournament To Watch

The Madrid Open, or the Mutua Madrid Open as it is also called because currently it is sponsored by Mutua Madrileña. is ongoing and we're only at the middle of the tournament, but it looks like it's not going to be boring at all.
We have two top level celebrities attending, Djokovic and Nadal, which changes everything. Both players are facing huge challenges. Djokovic has to try to get through the wall he's been hitting lately. He hasn't played much this year and his results have not been brilliant. It's said he's also sick, but how sick he is only he knows. Nadal was also missing the most part of the year, dealing with an injury. Looks like he's been cleared by his doctor, but that doesn't necessarily mean he's ready to face the best players.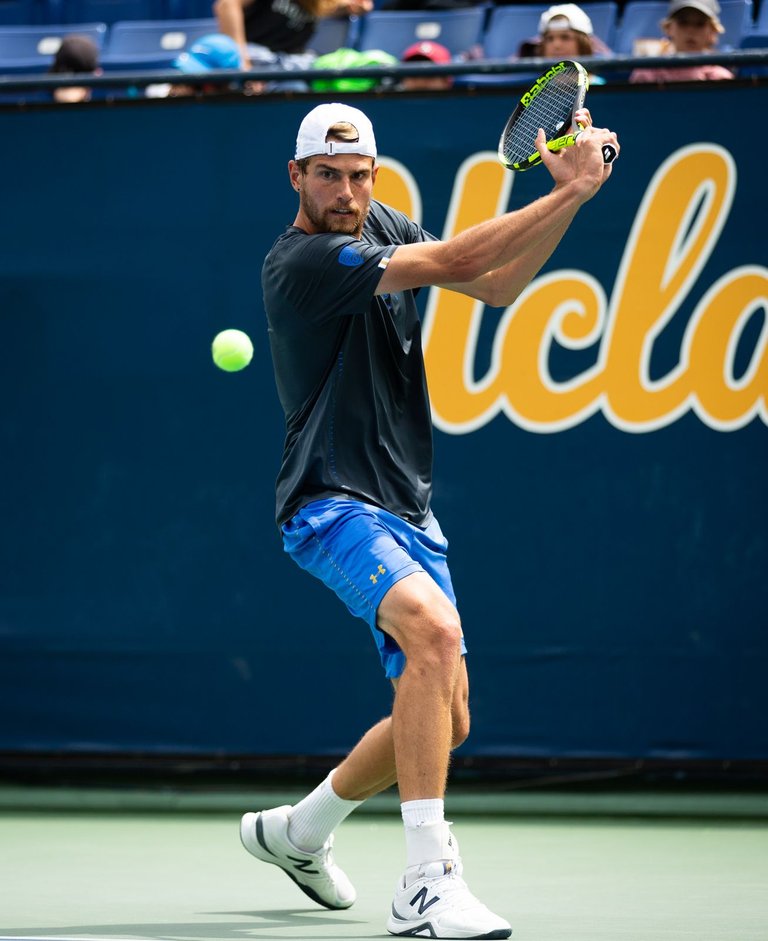 source
Broken Dreams
Like at every tournament, there are players who's dream is broken at a very early stage. This time Márton Fucsovics had his dream broken on Sunday by Maxime Cressy, who stopped the Hungarian from qualifying for the tournament. I really feel sorry for Fucsovics as he's usually knocked out after the first or the second round, but this time it was sooner. Retirement is knocking on his door I suppose. 6-7, 6-1, 6-7 shows he did everything he could but Cressy was able to dose his strength better.
The first round also brought disappointment as Lorenzo Sonego was sent home by Jack Draper. I started to pay attention to Sonego after he was able to beat Djokovic in 2020 in Vienna. It was an epic match, in which the Italian needed only to sets to win to 6-2, 6-1. However, the truth was Djokovic had his No.1 position already secured on the ATP list and had no reason to fight. It was not nice of him, but there was nothing anyone could do. Anyway, Sonego should try to be better as he's a talented player.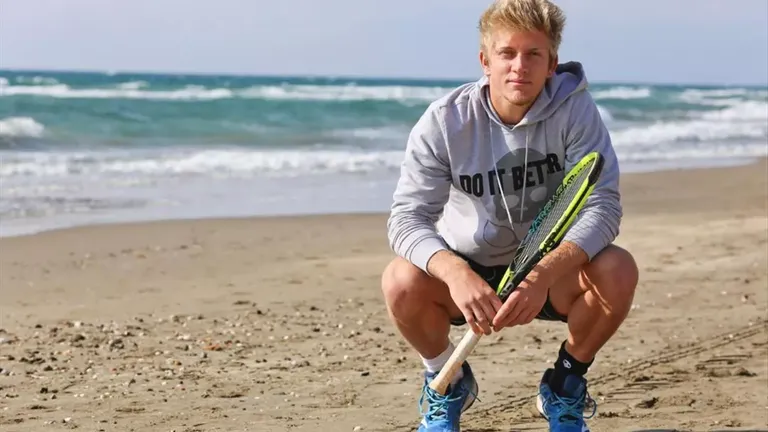 source
Lloyd Harris vs Alejandro Davidovich Fokina was the match that hurt a lot on Monday. I keep hoping I can see Harris beat everyone and get into the final once, but that day has not come yet. Fokina is a very good player, we all know that and only needed two sets to knock the South African out and qualify for the next round.
Nikoloz Basilashvili had the pleasure to meet the Italian Fabio Fognini, but the match was not a pleasure for Fognini. Unlike other times when he was usually bored, on Monday he gave everything he had, but could not win a single set, handing over the victory to his skilled opponent. I keep wondering for how long he's going to resist as it's becoming harder and harder for him to get through the rounds.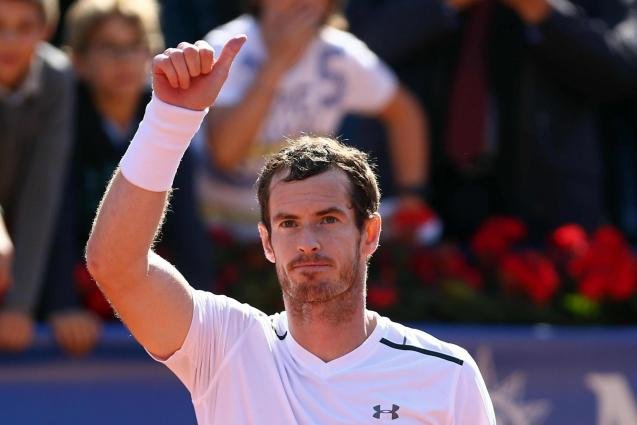 source
Andy Murray met Dominic Thiem at the first round on Monday. Although both players are good, the result was kind of obvious from the start. Dominic Thiem has missed most of the tournaments lately due to a wrist injury. He said he's not expecting much and I admire him for that mindset at this stage. Every comeback is difficult, so tacking it easy, one step at a time is the right thing to do. He lost in two sets, but at least this match was like a training at tour level for him.
Diego Schwartzman vs Benoît Paire was again an interesting match. If you are a tennis fan, you know these two players are total opposites of each other. Schwartzman is the shortest player at this level and a very hard worker, while Paire is very tall and not a very hard worker. The result of the match confirms what I'm saying as Schwartzman won to 6-2, 6-7, 6-1. After all the scandals Paire has been implicated into, I'm wondering for how long he's going to resist as without proper mindset and proper training he's going backwards and his results are confirming what I'm saying. Schwartzman on the other hand deserves all the appreciation one can get.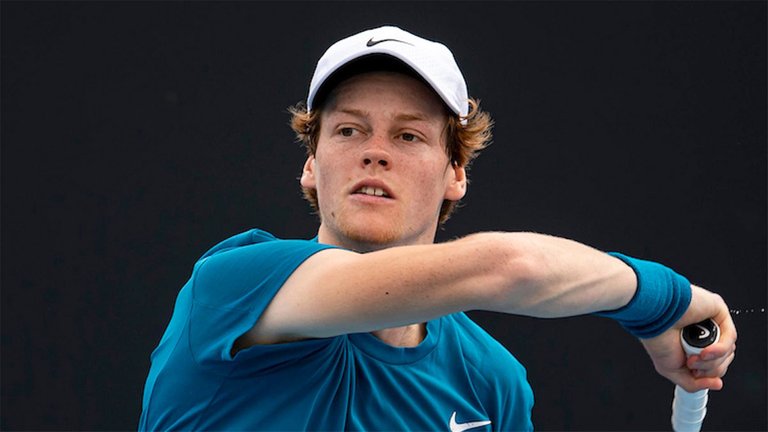 source
Alex de Minaur had the chance to beat one of the best players, the Italian Jannik Sinner. Sinner was my favorite, but I also like de Minaur as he's good as well. Yesterday however it was a very difficult day for the Aussie as losing the second set to 1-6 must have been awful. I saw there was an issue of lack of confidence and that is very hard to overcome. Playing against one of the best can be intimidating and we saw the perfect example for that yesterday. I hope de Minaur can overcome that as without it there's no future for him in tennis.
Hard Work Pays Off
Something has changed in Felix Auger Aliassime's game as he was able to defeat Cristian Garín on Wednesday. This was a bitter-sweet result for me as I'd like to see Aliassime get back to where it was last year, but not at Garín's expense though. They both have lost momentum this year and need to get better at their games. Aliassime seems like finding his way back, Garín still needs to work on that.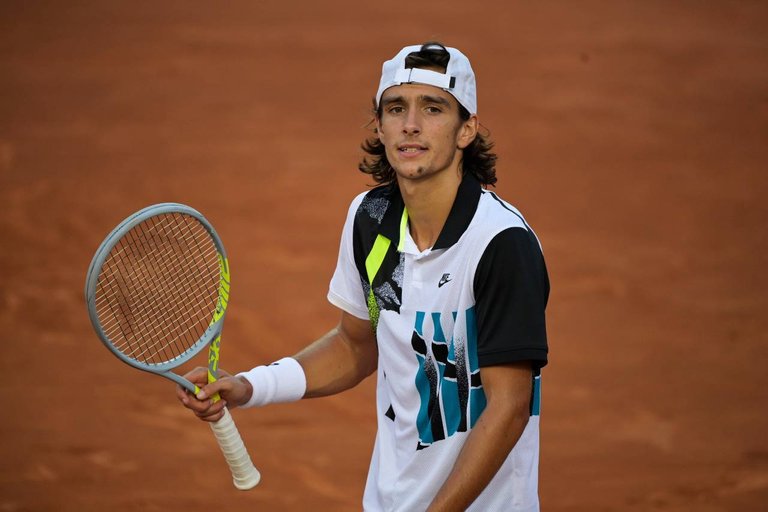 source
Sebastian Korda, who had a very good evolution this year, met the Italian Lorenzo Musetti but could not get past him. I would have bet on Korda this time, but I'm not disappointed. These young Italian players are very talented and I believe Italy has the most players in the top 50.
At the time of writing Felix Auger Aliassime is playing against Jannik Sinner. This is a tough one, although Sinner should win easily. They are at the beginning of the first set, so the good part of the game is yet to come.
Andrey Rublev vs Dan Evans was an exceptionally good match. The fight was real and very balanced, even though Evans lost. My favorite matches are those when both players are at the same level and all sets are tight. This one was one of those. Rublev has to make the most of this tournament as he's banned from the next one but more about that in another post.
Novak Djokovic got a free pass as Andy Murray has withdrawn today. This is a big disappointment for me as I wanted Norrie to play and on the other hand, it is making Djokovic's job much more easier. He didn't have to exhaust himself in a 3 hour match and can save his energy for the next one.
Lorenzo Musetti also gave Alexander Zverev a free win and an advantage for the next round. The Italian had to withdraw due to an injury. It's unfortunate as it would have been nice to see them playing but injuries happen.
Players for the quarter finals are still to be decided tonight, so there's not much to be said at this point, but I believe Djokovic, Nadal, Tsitsipas and Zverev have a chance to win. It is also possible to see a new name on the board that no one thinks will win. One thing I've learned over the years is that there's no dominance here, anything is possible, literally anything.

---
---