Miami Open - Round of 32
We're approaching the most interesting part of the tournament, not that what we've seen till now was boring. There has been a lot of surprises, which shows that you can't take anything for granted. No one is bullet proof in tennis and in sports in general and even the impossible is possible sometimes.
The Russian Andrey Rublev for example met the Australian Nick Kyrgios on Friday. We all know Rublev was better seeded and better player per general and still got beaten by the Aussie. Kyrgios has not played much, he missed a few tournament last year but hes' back now and looks like he's in a good shape both mentally and physically. He knew how to play the opponent, knew what kind of game Rublev likes and used the knowledge to his advantage. The result, 6-3, 6-0 is not something to write home about for sure. Rublev needs to up his game as he's not been doing much lately. I mean he has been trying but what he has done is not enough to get to the top.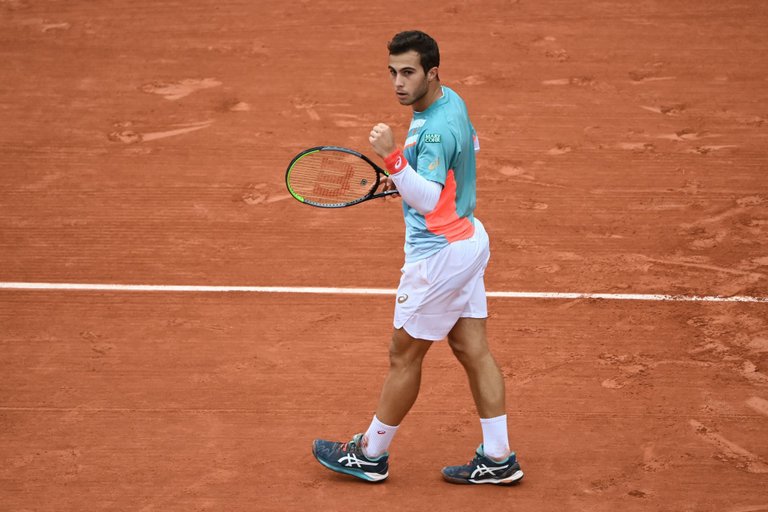 source
The next disappointing match was between the American John Isner and the French Hugo Gaston. I was hoping to see Isner qualify for the next round (at least) especially because he was better seeded than his opponent, but he lost in two sets. Truth to be told, the first set ended in a tie-break, which always means the fight was tight. To be honest, I have never heard of Hugo Gaston, but he sure looks promising.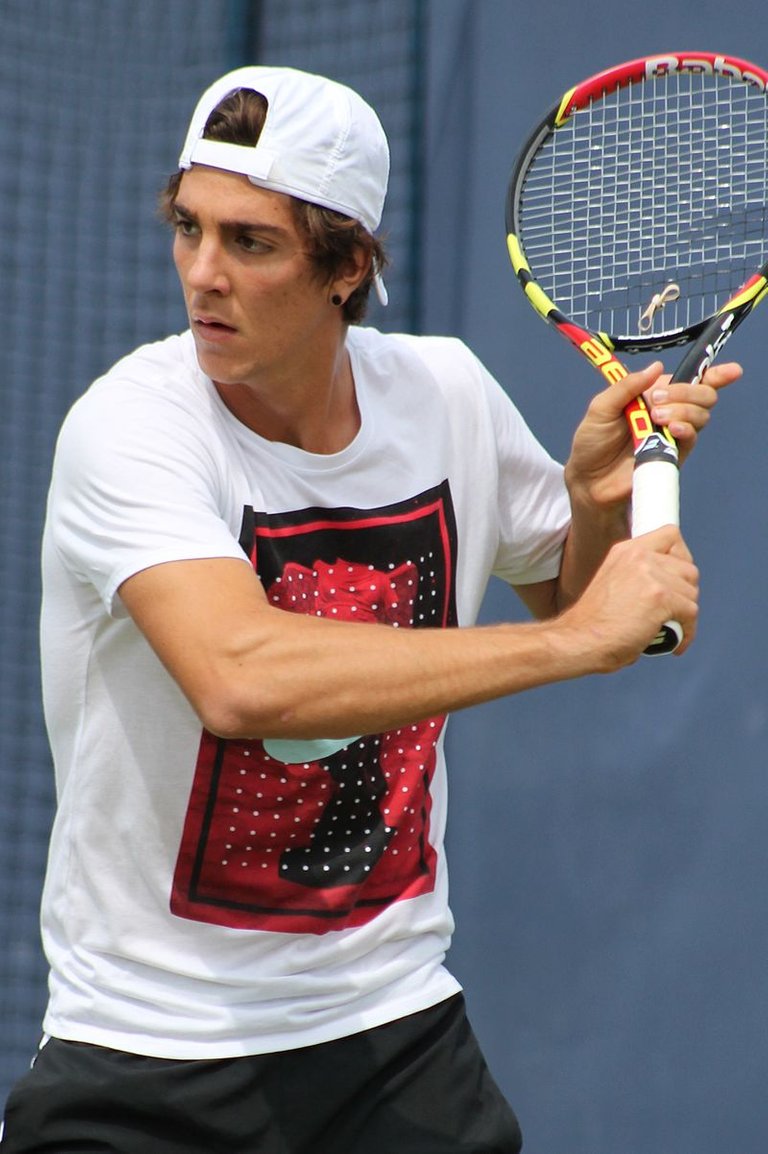 source
Diego Schwartzman is continuing his string of leaving early every major tournament. He got defeated by Thanasi Kokkinakis in round of 64 in three sets on Friday. I'm not sure what's going on with him but a change is needed in his game as continuing like this leads nowhere.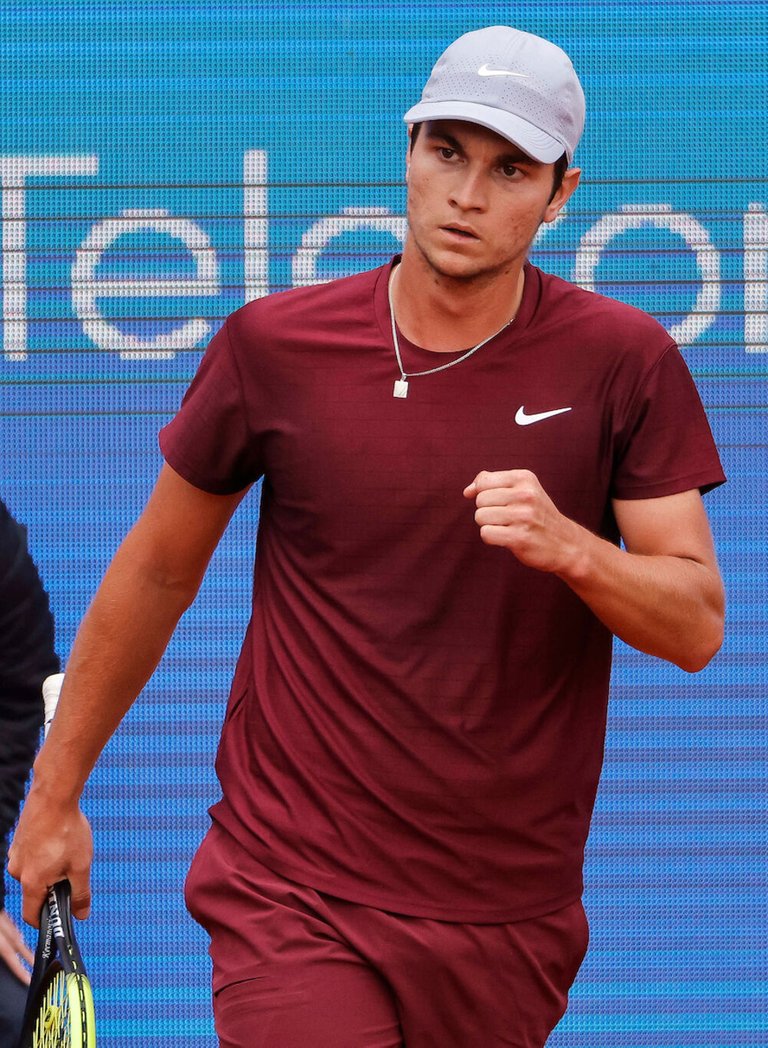 source
Another surprise, a bitter sweet one this time, happened on Saturday, when Miomir Kecmanović was able to defeat Felix Auger Aliassime. Miomir Kecmanović is the player that was destined to play with Novak Djokovic in the first round at the Australian Open and because the Serb got deported from Australia, he got the chance to play with players ranked lower and advance in the tournament.
Based on Kecmanović's evolution in Miami, it looks like it wasn't just luck as he is really good. He managed to defeat Felix Auger Aliassime on Saturday, which is quite an achievement for the Serb. I thought after losing the first set, the Canadian would get himself together, but Alissime's game started to disintegrate in the second set, instead of getting better. He had a bunch of unforced mistakes, not necessarily due to his opponent's game. It was painful to see the Canadian having no solution to any of the situation and losing to 6 - 2. Ketzmanovits had a solid game for sure, that proves he's talented.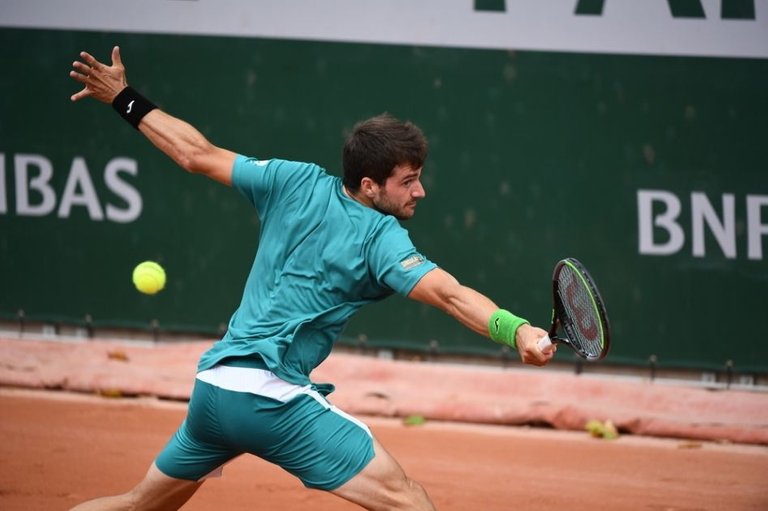 source
Pedro Martínez vs Cristian Garín was again a match that still hurts :) Cristian Garín is not trending in the right direction lately and it would be time to break this habit as it is hurting his career. Losing in two sets, the second to 6 - 2 is not looking good for him, no matter how you look at it. I was hoping to see him win one tournament, but based on his evolution so far, chances for that to happen are slim to none.
Márton Fucsovics was lucky to get into round of 64 but was the last one for him at the Miami Open. There's no way he can beat the Spanish Carlos Alcaraz Garfia.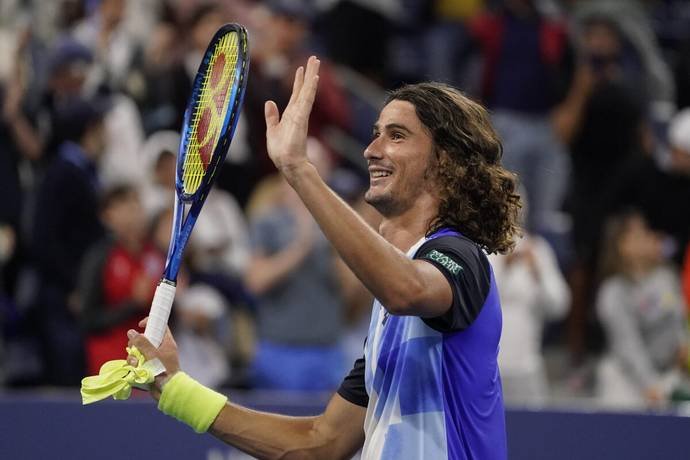 source
Lloyd Harris, who I've been rooting for, met the Japanese Yoshihito Nishioka, who is the same height as Diego Schwartzman and must be facing the same challenges as playing against guys 30 cm taller is not an easy thing to do. He put up a fight and made Harris work for the victory as three sets were needed in order for the South African to win but unfortunately the road ends here for the Japanese.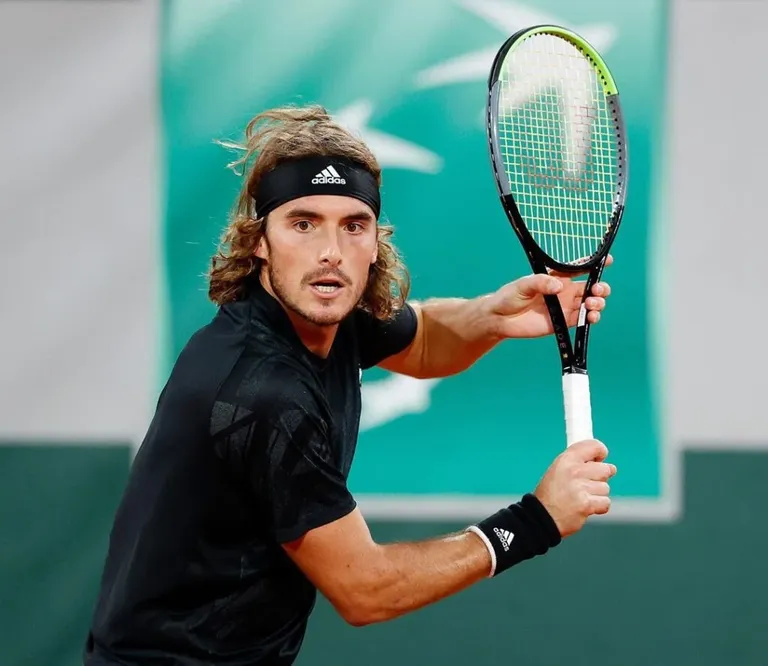 source
Stefanos Tsitsipas met the Australian Alex de Minaur and sent him home. Playing against the top players is never easy and only a handful have the chance to beat them occasionally. This was not that occasion.
Miomir Kecmanović continued his journey and won against Sebastian Korda in two sets today, the first ended in tie-break. Somehow I have the feeling we're going to see him a lot from now on and I hope I'm right about this.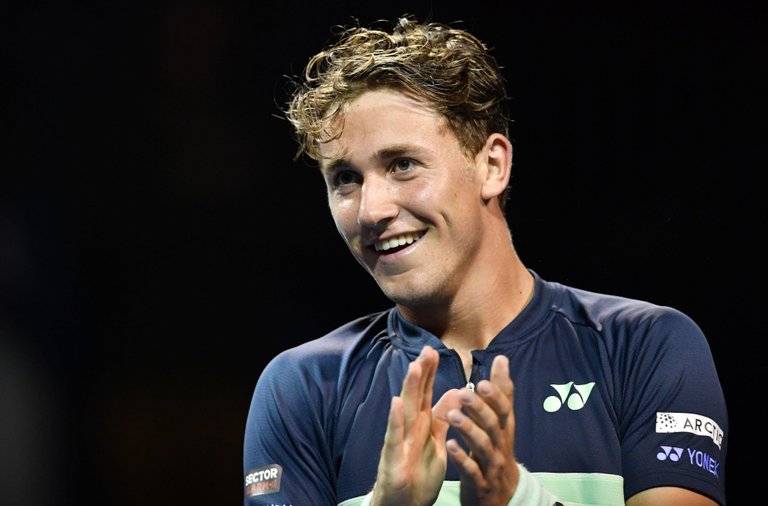 source
Meanwhile I was writing my post, Casper Ruud ended Cameron Norrie's dream to win the tournament. The Brit had a fine journey and was hoping he can evolve more, but you never know. There were two sets played and Ruud was definitely the better player.
Another high profile game is on now, Nick Kyrgios is playing against Jannik Sinner. It is at the beginning, so anything can happen, but I truly hope Sinner can win tonight. Let's see if Kyrgios can keep his cool and play like a normal player for once, without tantrums. He is already complaining to the chair umpire about the court not being the same as before the match.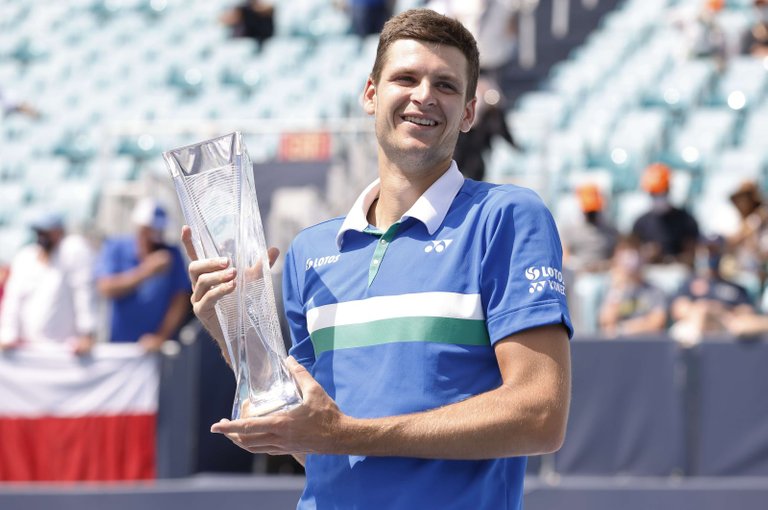 source
The match I'm waiting for is the one between Lloyd Harris vs Hubert Hurkacz. My favorite is Harris of course, but Hurkacz is the title holder. Harris has no titles won so far, Hurkacz is 8th seed in Miami and has a better ATP ranking as well, so statistically Hurkacz has more chance to win. However, nothing is certain in this game, even the best can be eliminated by a no name player, so who knows. Now I'm keeping my fingers crossed for the broadcaster to focus on this match as I really want to watch the match.
Sometime during the night there will be another interesting match, between Stefanos Tsitsipas and Carlos Alcaraz Garfia. This one can go either way as the Greek is better as far as ranking goes, but Garfia is good as well and I truly believe he is capable of beating Tsitsipas. Obviously, compared to the Greek, Garfia is lacking a few years of experience, but we all know experience is not the only factor deciding in this game.

---
---