Roland-Garros And New Talents
If you're new to tennis, you should know that Roland-Garros is one of the most prestigious tournaments of the season.
The French Open is the premier clay court championship in the world and the only Grand Slam tournament currently held on this surface. It is chronologically the second of the four annual Grand Slam tournaments, the other three are the Australian Open, Wimbledon, and the US Open. Until 1975, the French Open was the only major tournament not played on grass. Between the seven rounds needed for a championship, the clay surface characteristics (slower pace, higher bounce), and the best-of-five-set men's singles matches, the French Open is widely regarded as the most physically demanding tournament in the world. source
The defending champion is Novak Djokovic this year and I suppose he's eager to defend his title, which is not going to be easy at all. 2000 ATP points are at stake, which is huge for every player, no matter where they are standing now.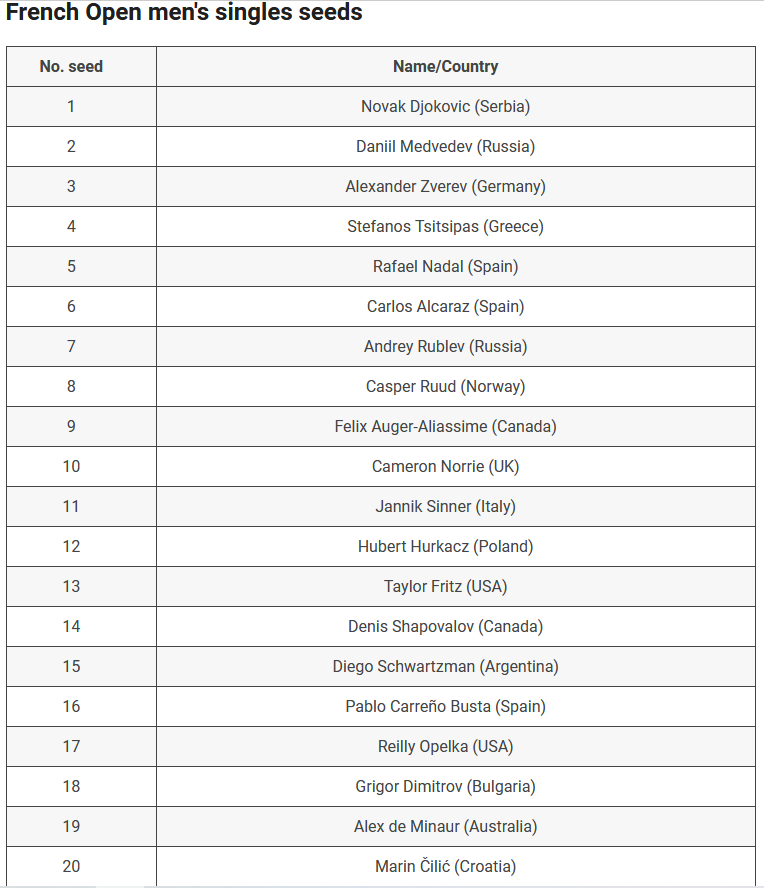 source
Pretty much everyone from the top players will be present, minus those injured, among which is Matteo Berrettini.
There are two players coming back from a medical time-out, one of which is Medvedev, who had his firs appearance after his surgery at the Geneva Open and it wasn't good at all. He got defeated by none other than Richard Gasquet, who's ATP No. 86. Most likely the Russian participated at the open to test his abilities and train, but could not do much.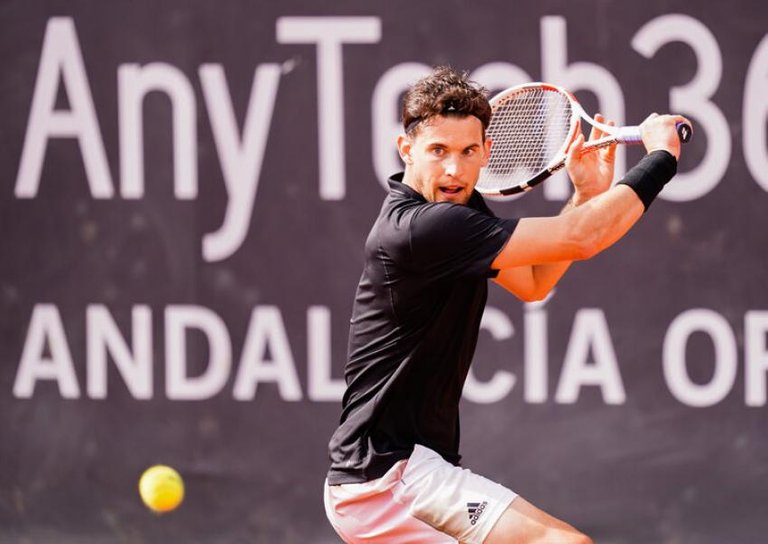 source
Today we had the first round, or should I say we have the first round as the guys are still playing. The problem at this phase is that there are so many matches going on in the same time, that it's basically impossible to watch or air them all, so broadcasters are picking the most prestigious ones, that may not be to my or your liking.
The other player who's trying to come back to this level is Dominic Thiem. While for Medvedev it's just a matter of time to get into the rhythm and be his old self, I can't tell that about Thiem. His break was longer and his injury was also more serious. He had wrist surgery. The Austrian has attended two tournaments this year, including the French Open and has no victory yet. He got defeated by Hugo Dellien in 3 sets today in the first round. I'm feeling sorry for him as he's a solid player and know how hard he must work to be able to catch up with the top level players.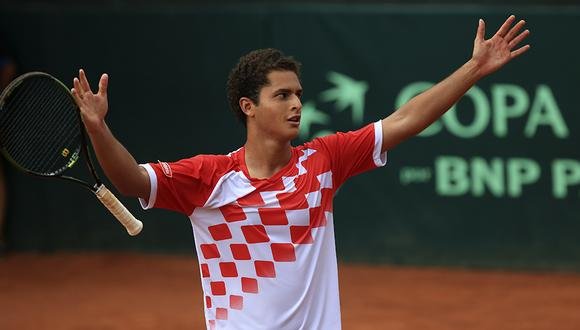 However, today I got to see the match between Felix Auger Aliassime and Juan Pablo Varillas. Without any thinking, one would say, of the two, Felix Auger Aliassime is the one with 99% chances to win as he's 9th seed and Juan Pablo Varillas is a 26 years old player, who we've never heard of as he's current ranking is No. 104.
Usually when the difference between the professional level of the two player is big, there's a huge chance to see a boring match, in which the better player gets most of the points and wins without any problem, but not this time. At the Roland-Garros the guys are playing 5 sets, 3 or 5 so to speak. In this match, the first two sets were absolutely amazing.

As you can see on the board above, in the first two sets Aliassime had no solutions at all. Losing both sets to 2 - 6 can be mentally damaging and Aliassime has never recovered from a similar situation before, till now. Today he showed the world that he's way stronger mentally than before, he's capable of getting himself together and still win. The bad news for him is he should have not encounter such difficulties at this early stage of the tournament as playing five sets can take out a lot of him, but I'm also happy I got to see Juan Pablo Varillas playing with a top level player. His self confidence was amazing. No one knows what the future holds, but I truly hope we can see him more in the upcoming future.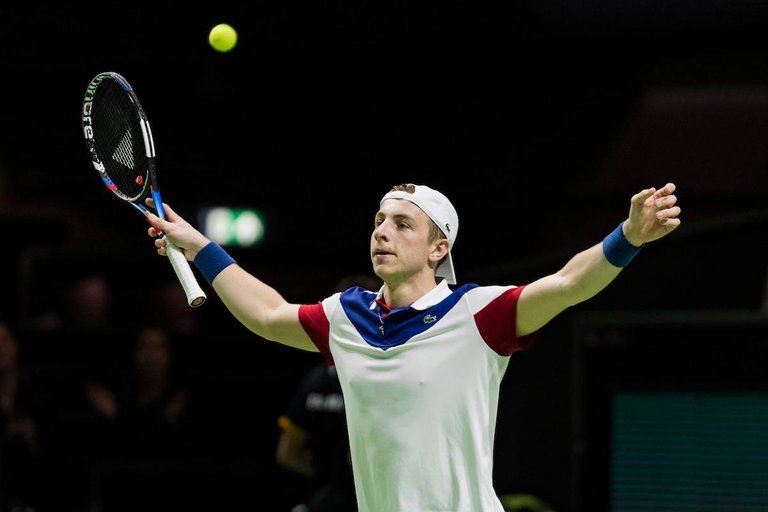 source
Not all is nice and shiny though at the Roland-Garros. Tallon Griekspoor met Alejandro Davidovich Fokina today and managed to send the Spaniard home, which I'm not happy about. I've never heard of Tallon Griekspoor but I know Fokina and he's way better than this. Better luck next time.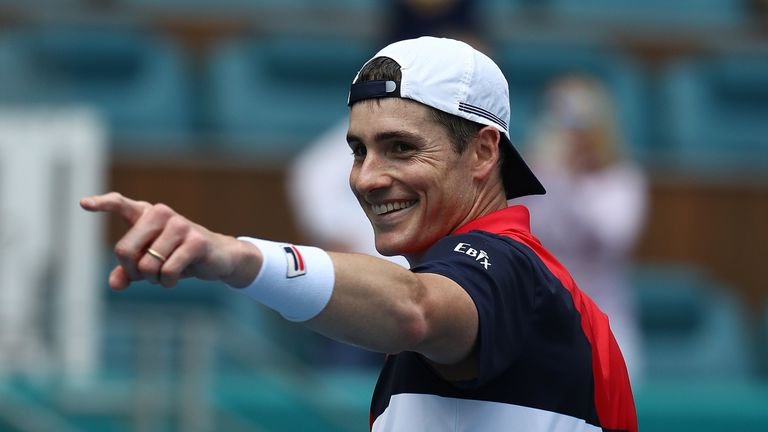 source
John Isner, my favorite player was able to win against Quentin Halys in four sets, three of which ended in tie-break, all won by the giant American.
Fabio Fognini also did well as he was able to beat Alexei Popyrin in minimum of sets, saving his strength for more difficult matches.
Tomorrow will be a big day for sure as there are so many interesting matches scheduled. Let's see who's going to get through the first round. I hope to see some unknown players make their way to the next few rounds.

---
---