The Grand Slam Title Fight

Winning is the most important thing in every sport. Winning as much money as possible is also important in any sport as without it, life is hard, if not impossible. However, there's something else that tennis players are after and that is the Grand Slam titles.
This is why Serena Williams is still fighting, even though she has no chance to win the so needed title, that can make her the new record holder. Looks like she's willing to take the pain and the humiliation that comes with losing at every tournament.


source
ATP Grand Slam Title Fight
While in WTA Serena Williams is the only one that could have a chance (theoretically) to break the record, in men's single the situation is very different. There are three players with the same result. Roger Federer, Rafael Nadal and Novak Djokovic, they all are holding 20 Grand Slam titles and whoever wins the next Grand Slam tournament will break the record. However, things are not as simple as they seem.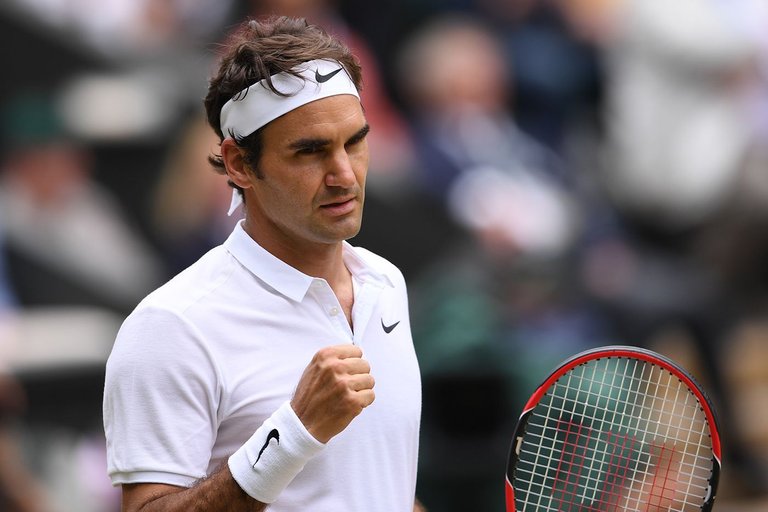 source
Roger Federer
He's one of the two legends who has managed to win quite a lot of titles at every Grand Slam tournament, which means he's good on every surface. This is the key to success usually, but not in his case, at least not anymore.
He had a nice season so far, considering what he's been through so far, it's remarkable what he could achieve this year and I'd like to say he's on the right track, but it wouldn't be true. He did what he could but I'm not sure he can do more.
Usain Bolt, the greatest sprinter of all time once said there comes a time when you have to work twice as hard for the same result and it's not fun anymore. Federer is at that stage and I'm not even sure he can achieve the same results as once, so his chances for winning another Grand Slam title are none.
Rafael Nadal
The Spanish is in a better situation, he has more chance to win another title, but his situation is not the best. If you look at the table above to see where he has been able to win over the years, the situation is not good. He won 65% of the titles at the French Open, on clay. The rest of the 35% has been won on 3 tournaments. It's not exactly a balanced result. He loves clay and hates hard but unfortunately for him, there's no possibility of choosing surfaces.
He had a moderate season so far, withdrew from Wimbledon and the Olympics as well. I'd like to think he's preparing for the US Open to win the title, which is possibly true, but that doesn't guarantee anything. Unfortunately he's very vulnerable, he got defeated by lower ranking players this year quite often, it is becoming a habit already.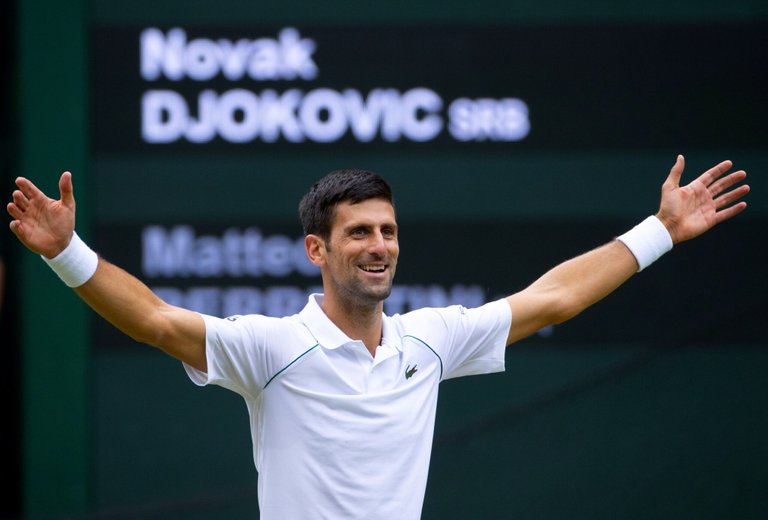 source
Novak Djokovic
Of these three, he's the one with the most chance to break the record in my opinion, not because he's No. 1 at the moment, but because he's in an excellent shape. He's not bullet proof either, this year it became obvious he's not his old self, age is showing, but he's still capable of winning.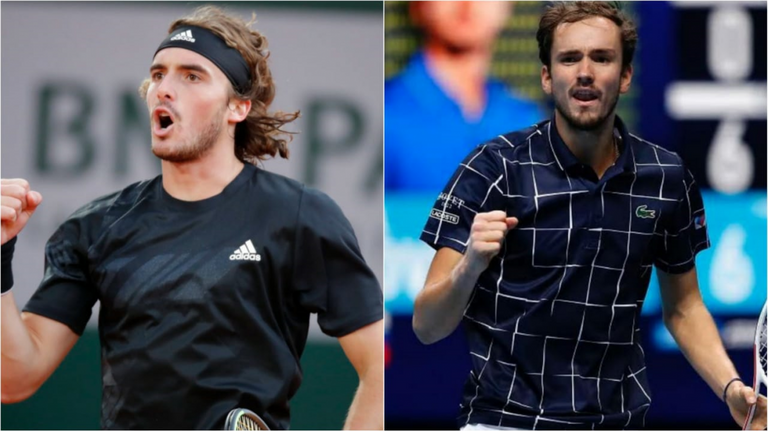 source
However, there's another scenario that we can't neglect. These three are not the only one with chances to win the US Open. There's the younger generation, of which Stefanos Tsitsipas, Daniil Medvedev and even Alexander Zverev is fully capable of winning a Grand Slam title. In case the miracle happens, the big three will be in a difficult situation because as more time passes, the harder it becomes.
If I were to predict the winner of the US Open, I'd say Novak Djokovic, Stefanos Tsitsipas and Saniil Medvedev, not necessarily in this order. The above mentioned players all have high chances to win and there can be surprises as well.
Last year Novak Djokovic got disqualified for hitting the ball when he shouldn't. Some say it was a mistake, it sure wasn't to harm someone, but his action had consequences and now he may regret it even more. Had he won the US Open last year, he would be the record holder now.

---
---