US Open - Good & Bad

This week is going to be tennis week for a good few million fans all over the world, including me of course. After watching one tournament after the other, I kind of had enough and took a break from it, but the US open is one of the most prestigious tournaments, so I can't miss it.
The US Open Tennis Championships is a hardcourt tennis tournament held annually in Queens, New York. Since 1987, the US Open has been chronologically the fourth and final Grand Slam tournament of the year. The other three, in chronological order, are the Australian Open, French Open and Wimbledon. source
Names Making Headlines
There has bees a couple of names in the press lately, one of which has been Novak Djokovic, who's going to sit this tournament out due to covid vaccination requirements.
The other has been Serena Williams, who said not long ago, that she's going to retire after this year's edition. She's been dragging the decision for so long and this week finally is going to happen. She's hoping to win the tournament, but we all know chances for that to happen are slim to none. So far she has won her first match there may be a surprise for us. The press says she was impressed by how the supporters welcomed her, so she may rethink her retirement. If this is true, then we're part of a cheap soap opera.
Shocks
Somehow I was hoping I would not have to make a Shock section in my post, but it looks like there always has to be one as every tournament has shocking events and the US Open of this year is not an exception.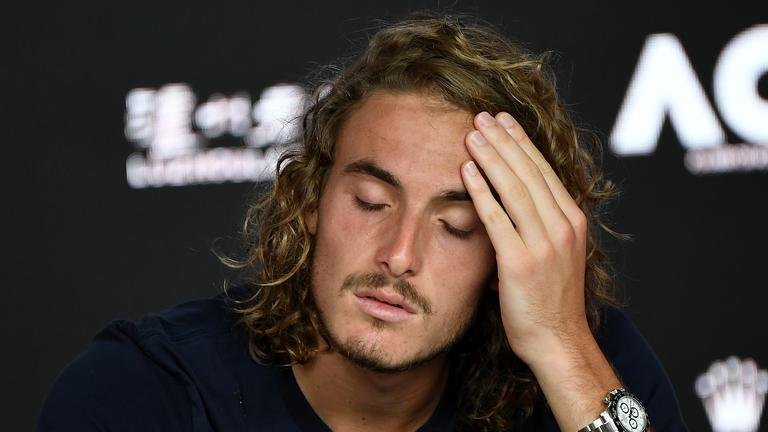 source
The shock came yesterday, the first day basically, when Stefanos Tsitsipas got defeated by Daniel Elahi Galán. I can hardly find the words to describe what this means. I mean it was expected for the Greek to not win the title, but to be knocked out in the first round, I don't think there was someone suspecting this could happen. Tsitipas has lost momentum and has been performing badly, beyond his capabilities, but this? It's just shocking. He said after the match that he played like an amateur, which is good in a way as he knows what went wrong. It's not good though that he played like an amateur.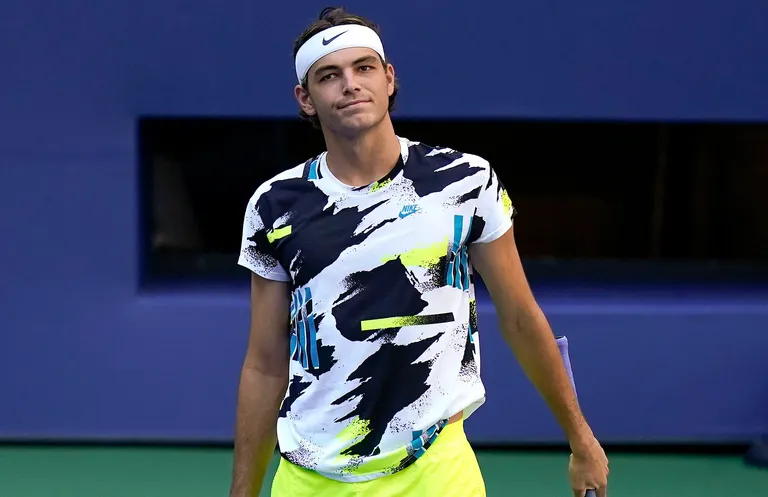 source
The other shocking news was Taylor Fritz losing to Brandon Holt. Two Americans playing against each other, which is a loss from the start for the locals as one of them is going to lose (obviously). Taylor Fritz was 10th seed and with chances to advance, yet he was the one sent home. In the first round! Unbelievable!

source
The next shock is not as painful as the first two, but it's still important to note. Roberto Bautista Agut, who is an important player, even though not part of the top players, got defeated by the American J.J.Wolf. I'm not sure what's the cause as this year was a normal year, there were no covid restrictions to cancel tournaments and limit participation. I suppose each case must be judged individually, we can't generalize.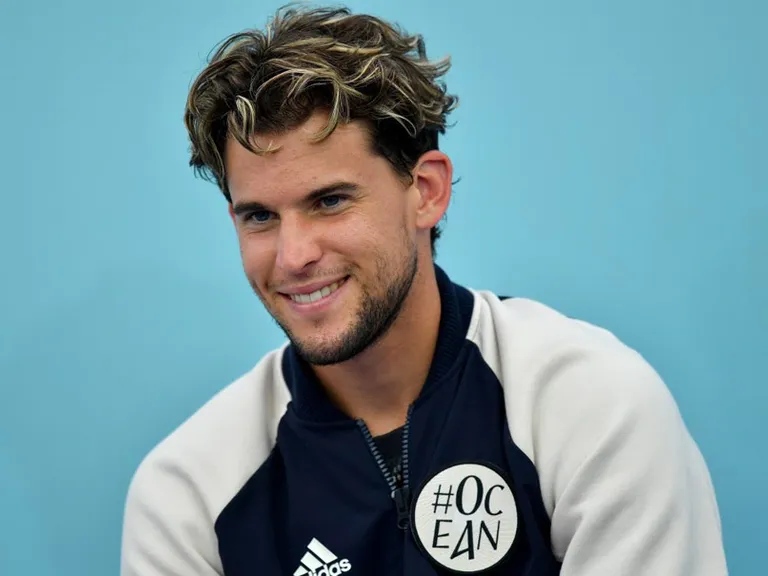 source
Next I need to mention Dominic Thiem, who was sent home by Pablo Carreño Busta. This is a bitter sweet one for me as I like them both, but I'm also aware of the fact that Thiem has been missing from the competitions and it's difficult to come back and take the place one has had once.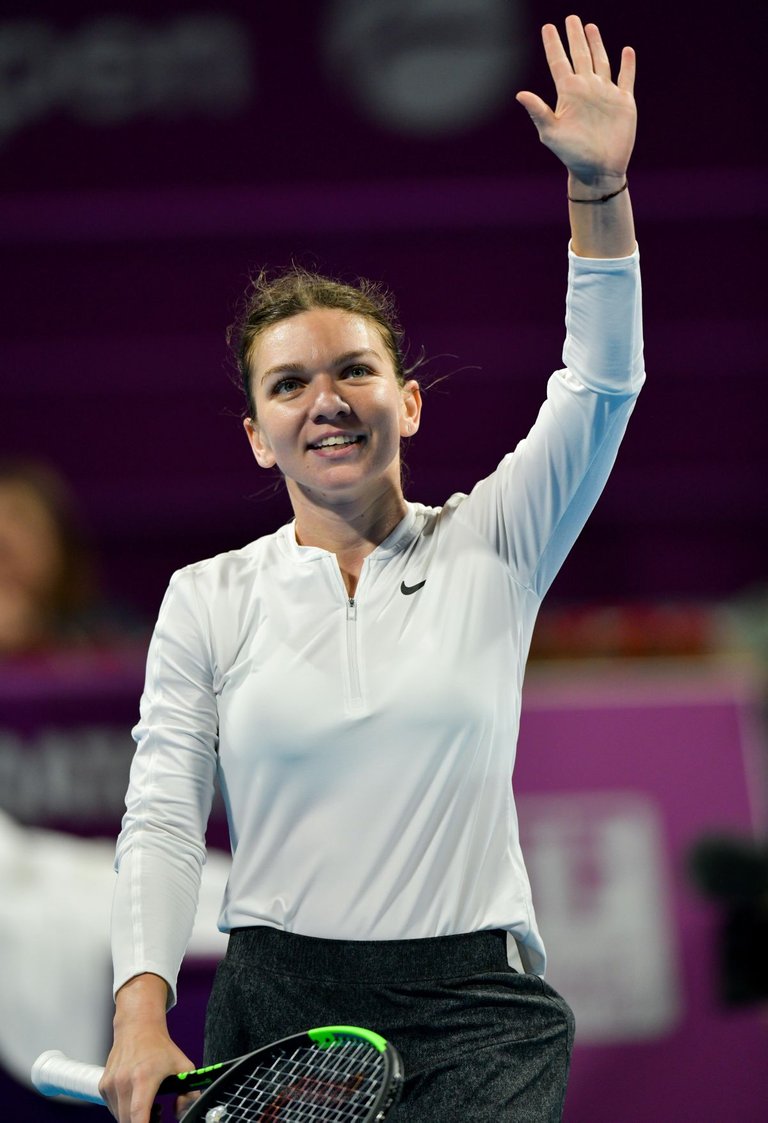 source
This is a WTA new, but still shocking. Simona Halep lost yesterday against Daria Snigur in the first round. Halep was 7th seed. 😳 If I say this was shocking, that's an understatement.
Good News
The next one is not part of the shock category, but I don't know how to name it. Maybe luck? Márton Fucsovics my Hungarian favorite, who is usually leaving after the first round, regardless of what tournament we are talking about, got a walkover from Maxime Cressy, 30th seed. They played almost 3 sets, but when you know one is injured, there's no way you can take the result as a win. So Fucsovics got a free pass this time, let's see what he's going to do next time.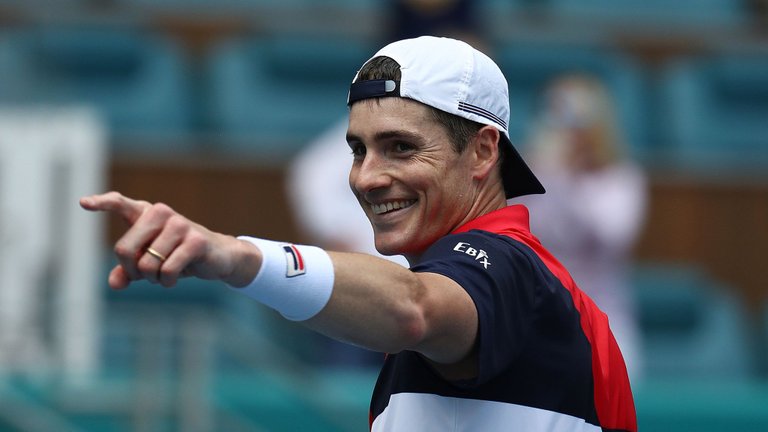 source
Another great news for me was John Isner's win against Federico Delbonis. Isner has a very different style and many are in difficulty when playing against him, this is a known fact. However, Isner's height and age are two factors influencing his performance, therefore, you never know. Delbonis could not get past the American giant today, which is good.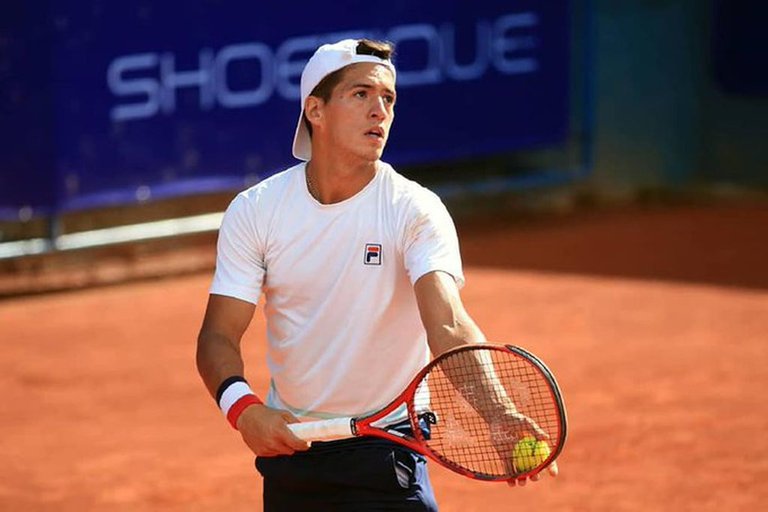 source
At the time of writing, Sebastian Baez is playing against Carlos Alcaraz. Baez is not known at this level by many, but I know and respect him a lot. What you have to know about him is that he's Argentinian, like Diego Schwartzman and among the shortest players, just like Diego Schwartzman :) His height is definitely a disadvantage, but just like Schwartzman, he knows how to compensate it.
The first two sets were the most spectacular I've seen this year. You would think that the super player Alcaraz could beat anyone without any problem, which is kind of true as he has beaten Nadal and Djokovic one after another, but there are players who are putting him in great difficulty and one of them is Baez.
Unfortunately, in the third set, something changed and it was visible the intensity of the game has changed, then we saw Baez struggling, which led to a walkover. It's a shame as otherwise it would have been maybe the most beautiful match of the tournament.
So today it was not Baez's lucky day, but for me he's the hero of the tournament for what he did in the first two sets. I just hope the injury is not something serious and we can see him soon at his full capacity. It's a shame!
Mental Strength
Last year I believe, I had a post about mental health and mental strength. It's a very important topic, in any sport, not just tennis. I was wondering, how many losses were caused by lack of mental strength at the US Open this year. I'm sure Tsitsipas is dealing with some sort of mental strength problem, as he definitely have the skills and the experience to win a tournament. At a certain level, mental coaching is a must in my opinion.

If you're a newbie, you may want to check out these guides:

---
---