Which One Is The Next Generation?
Without wanting to repeat myself, I've been watching the leading generation changing in tennis for the past two years and been honestly hoping for it to happen. We've been used to the old generation and I suppose the majority has had the feeling these guys are going to hold their positions forever.
Then all hell broke lose, at the beginning of 2020 covid related travel restrictions threw everything in the air and caused not only chaos but also fear among players who saw their dreams broken and all their plans crossed over.
2020 was a broken year with a lot of cancelled tournaments and heavy restrictions. With some players missing from certain tournaments, others got more chance to prove their talent and advance on the ATP ranking list, while others used the time to recover from their injuries. 2021 was a bit better as the majority of the tournaments were held with more or less difficulty.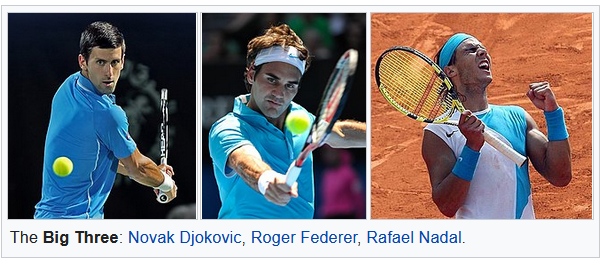 source
Chronological Order, Or Not
They have been the ones leading the tennis world for a while, Novak Djokovic, Roger Federer, Rafael Nadal. Of the three you see on the photo, only two are active at the time of writing as Federer is dealing with injuries and even though there's no word about it officially, retirement is knocking on his door. Djokovic and Nadal are not thinking of retirement yet, they think they still have a few years left till retirement, which may be true or not, no one knows for sure at this point, not even them.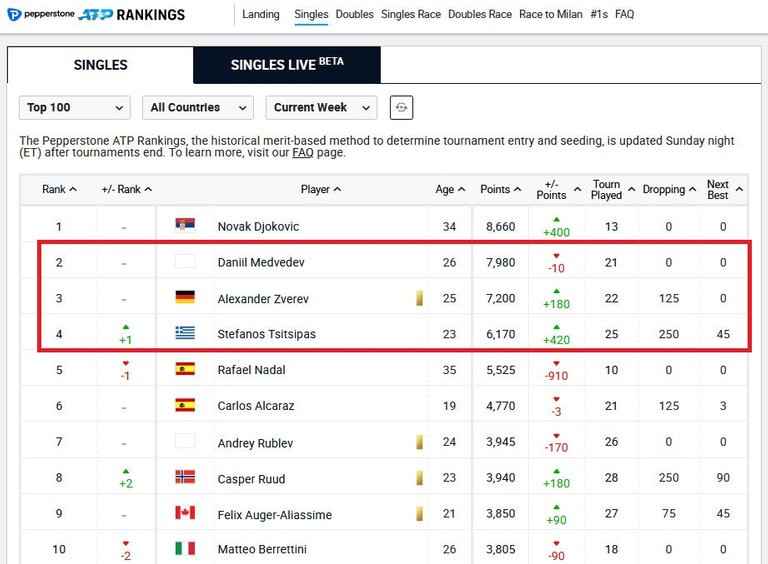 source
That being said, looking at the next generation, without too much thinking one would assume that the next big three would be Daniil Medvedev, Alexander Zverev and Stefanos Tsitsipas, not necessarily in this order. Daniil Medvedev and Alexander Zverev are pretty close to each other on the ATP ranking list, Tsitsipas would need a good 1k points to catch Zverev and Zverev to stay put on the list, but he's close too.
Expectations And Reality
2022 is very different from the previous two years. There are no cancelled tournaments, restrictions are limited, players are not required to quarantine anymore, the only requirement at the beginning of the year was vaccination and most of the players were able to meet it.
After being deported from Australia, Djokovic is now able to play again and try to defend his position as ATP leader. Nadal is back from recovery break, so everyone is present. Ok, Berrettini is still missing but he's ATP 10 right now.
While Djokovic and Nadal are fighting each other, trying to take as many Grand Slam title as possible, to overlap the other, there's another small detail that worth paying attention to. There's someone coming pretty fast and has a lot of chance to take over.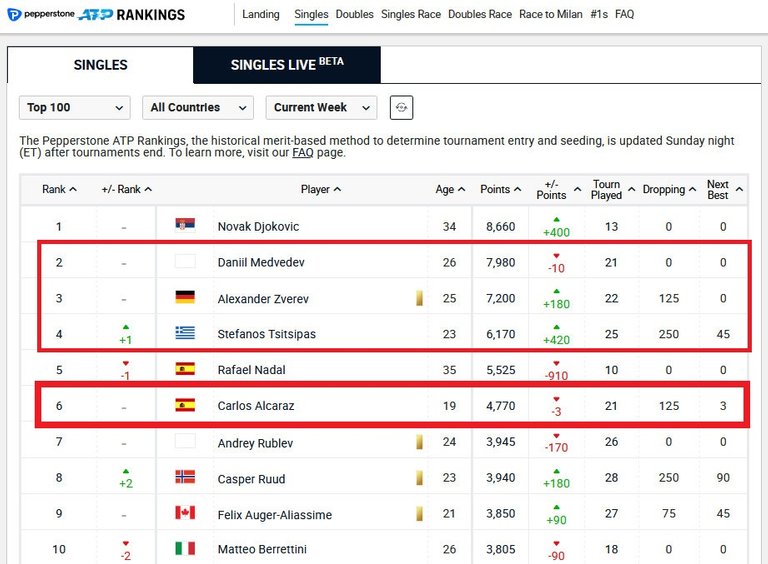 source
Yes, that's right, Carlos Alcaraz is the new kid on the block, who has shown us how tennis has to be played. What he did this year is phenomenal, without any exaggeration. He's 19 years old, ATP No. 6 at he moment of writing and last week was able to beat all the big guys in one tournament, taking home the second Masters 1000 title this year and it wasn't luck.


source
He was able to beat all the big guys, one by one, starting with Nadal, then Djokovic and Zverev. At 19, this is a huge achievement for anyone, no matter how you look at it. He's a huge talent that the tennis world has not seen lately.
We're approaching mid season shortly, which means Alcaraz still has a lot of opportunities this year, he can easily win a title or two if hes' playing his cards right.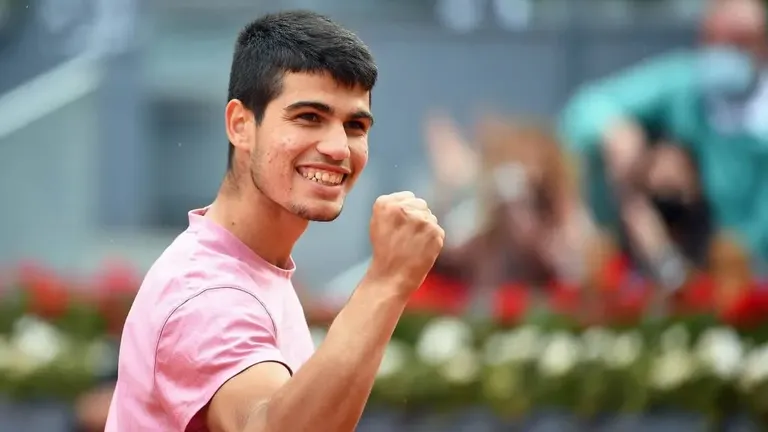 source
What If?
He's super talented and if he manages to be smart, use the right strategy to avoid injuries, next year he's going to push some of the guys down the list. It's not going to happen overnight as he needs more ATP points, but it's going to happen rather sooner than later. This means some of the new big three are not going to get the chance to lead the list.
You don't have to be specialist in any sports to know how painful it is to always be second best and never first and without a doubt, some of these guys are going to experience this awful feeling.
At this point, of the new big three I think Medvedev is way better than Zverev and Tsitsipas, but this doesn't mean the other two won't catch up at some point. Some athletes evolve faster, while others are slower. There's nothing wrong with this, it's normal. I'm a bit skeptic about Nadal at this point. I don't believe he can catch up and take his old place anymore.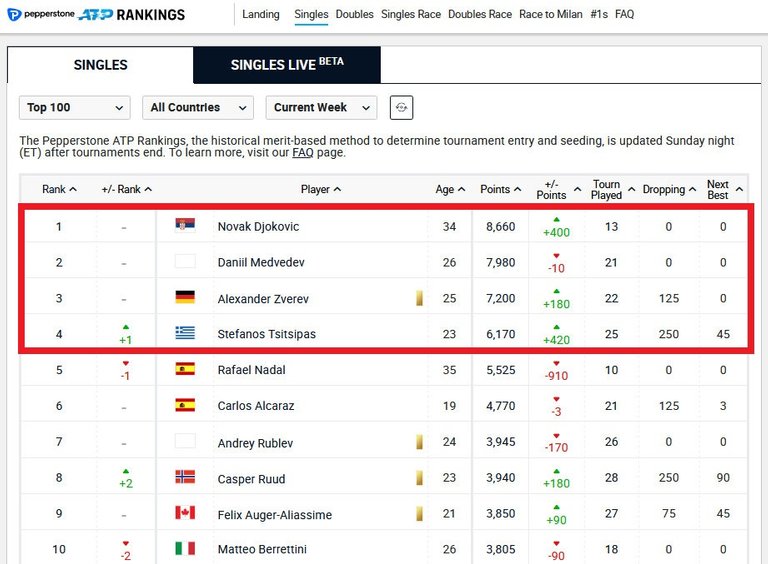 source
What To Expect
Without having a crystal ball, I'm stating what I believe it's going to happen this year, then life can confirm or infirm what I am writing now. I think the big fight is going to be between the first four gentlemen. However, I don't think Tsitsipas can bother much at this point, he's going to fight with Nada, in an attempt to try to keep his place on the list.
I suppose it's important to note that Djokovic's evolution depends heavily on how covid and covid related restrictions are going to evolve in the autumn. He may miss more tournaments towards the end of the year, which could hurt his ranking.
Next year will be different and more interesting. It's possible we're going to see some players retire and younger players getting a better ranking.
I like how things stand right now, tennis is interesting as you never know what you're going to get. Never a dull moment in this sport.

---
---