Slovenska Bistrica park run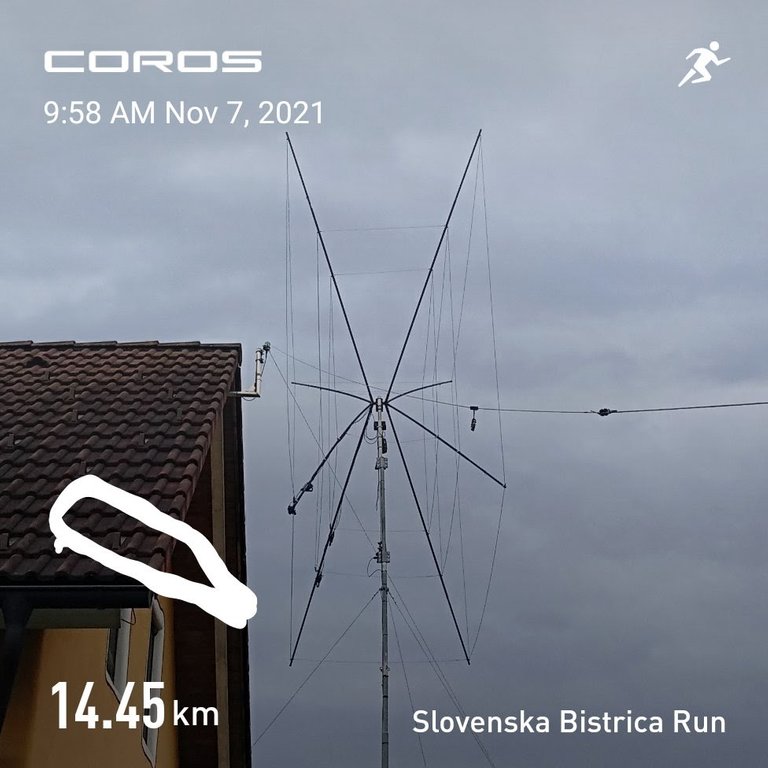 ---
It was a Sunday morning park run in Slovenska Bistrica with my running friends Mojca and David. Literally a par run. Local runners have a legendary loop here in the park. It is said that the loop is 670 meters long. My watch today leaned more toward 640 meters on average. It doesn't matter since the run was a lot of fun in great company.
To be honest, Mojca put a great pace for David and me to follow and this was my fastest over 10 K run in a long time.
23 laps around the park, 21 of these at a progressive pace, two brief stops, two cooldown laps.
All this amounted to 14.5 kilometers of fabulous running. Thank you very much, Mojca and David for the company. See you next time.
The running power chart shows well where the stops were and that the last two laps were really a decent cooldown.
The training effort metric shows a 2.9 figure for the anaerobic part which is a rare sight with my runs.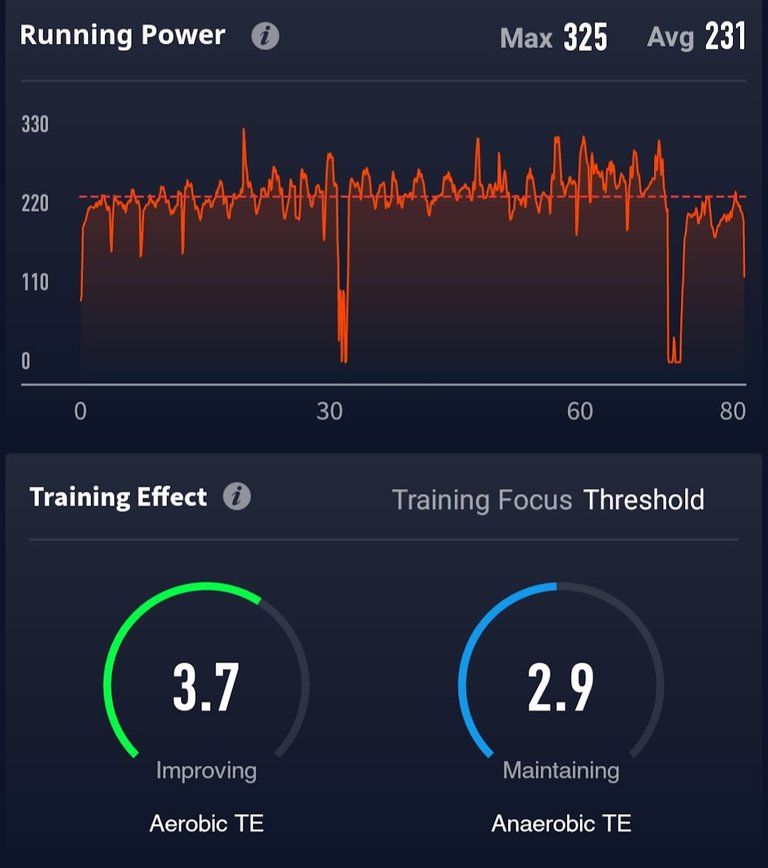 The map. Coros Vertix 2 watch did a decent job with the track which was mostly covered with trees.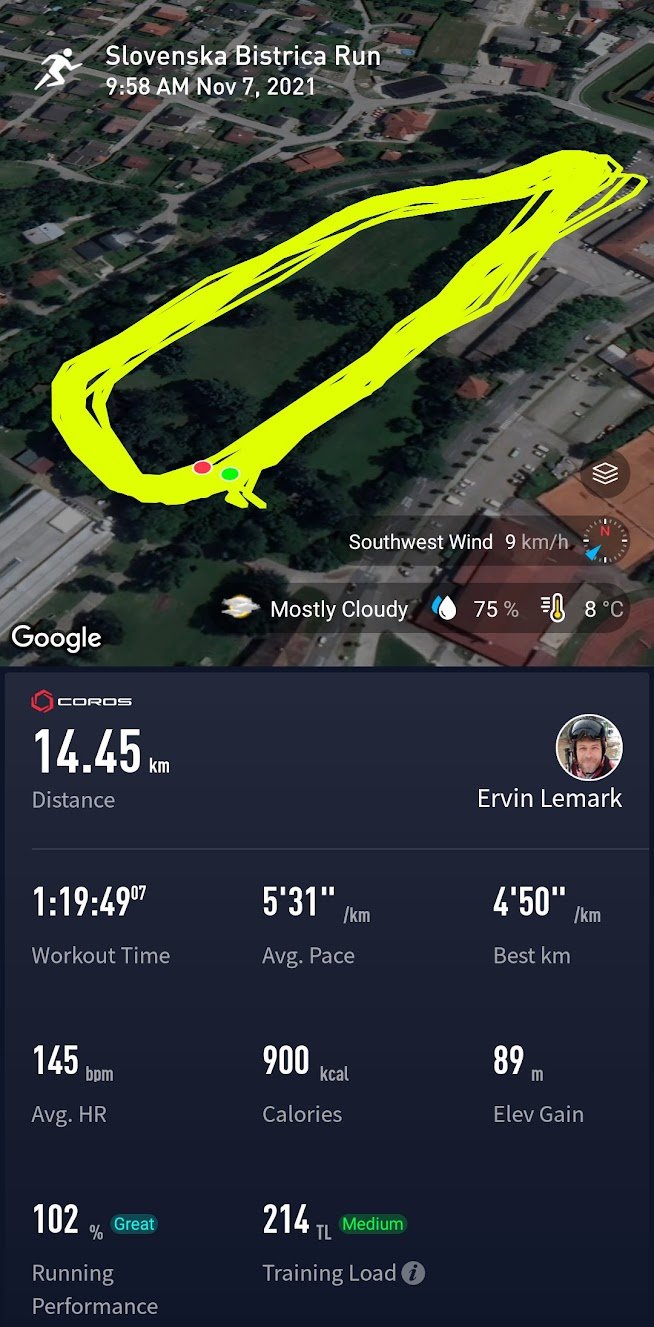 ---
@pinmapple shows well where the park is in Slovenska Bistrica. The tree-covered stretch from then pin down and to the right is 300 meters long alley.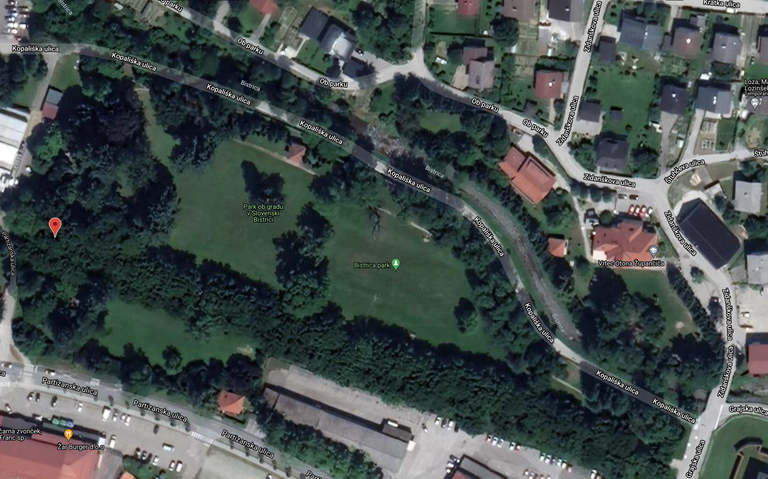 ---
Check out some detailed info at my EXHAUST page
Join me in testing out EXHAUST!
---
Proof of Run on Strava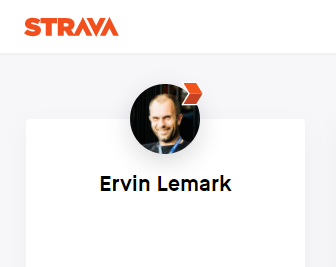 [This run on Strava](Slovenska Bistrica park run) | Strava profile
---
All the physical activity data that I display in my @exhaust and @actifit reports is gathered with the help of Coros Pace sports watch and displayed with Coros app.


---
Ps: the cover photo has nothing to do with the run. It's simply a detail from the morning doggy walk with Puma in Slovenska Bistrica.
---
Better and better
---
---
---