2h endurance run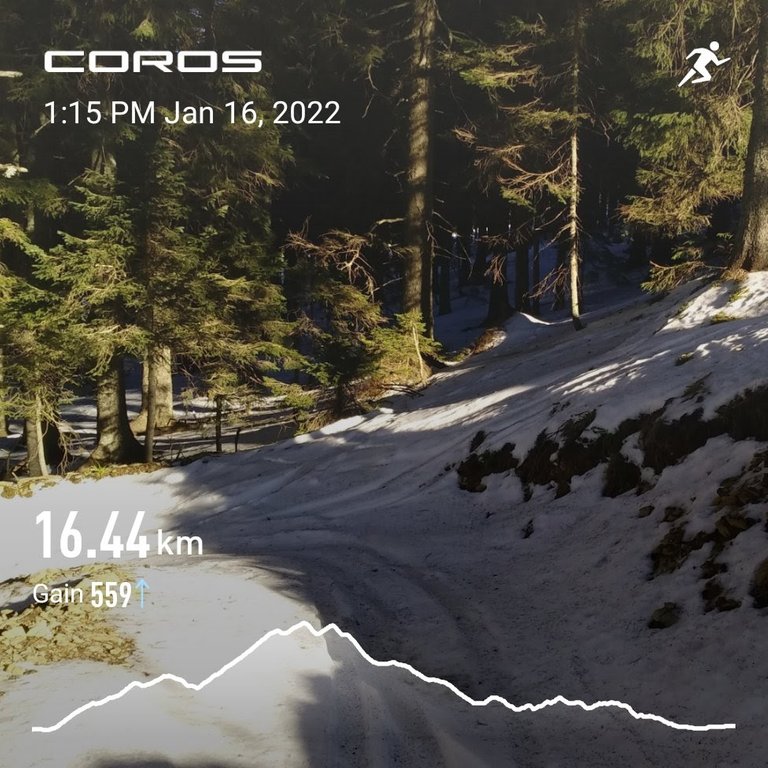 ---
Fourth week into the training plan it was time for a Sunday long run aka 2 hours endurance run.
I decided to take it steady and went up and onto the right ridge to the top of the Rašica hill. From there I went around the peak and down the left ridge. When I came back to the civilization I needed another 12 minutes on asphalt to finish the run. I upped the pace and collected 16 kilometers with 560 meters of ascent in the end. Good.
The path was frozen and icy, slippery and muddy, there was crowd at the top and forest roads up the hill, fog below and sun above the 460 meters. A proper variety of running conditions in winter. I loved it.
Since I didn't have the general tracking device on me there are no photos. The cover image is from yesterday's hike in the forest on Rogla.
This was my reward in the afternoon. A delicious #pizza masterly prepared at Etna Pizza parlour.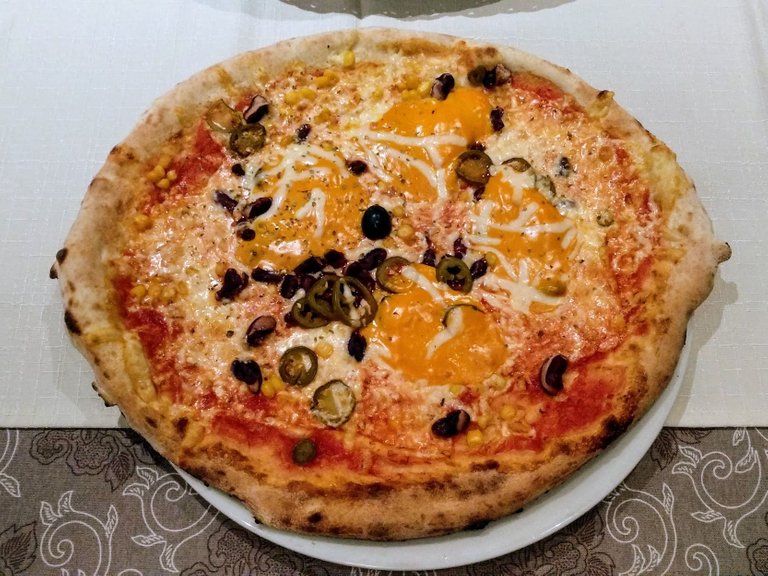 ---
The altitude profile and training effect graphs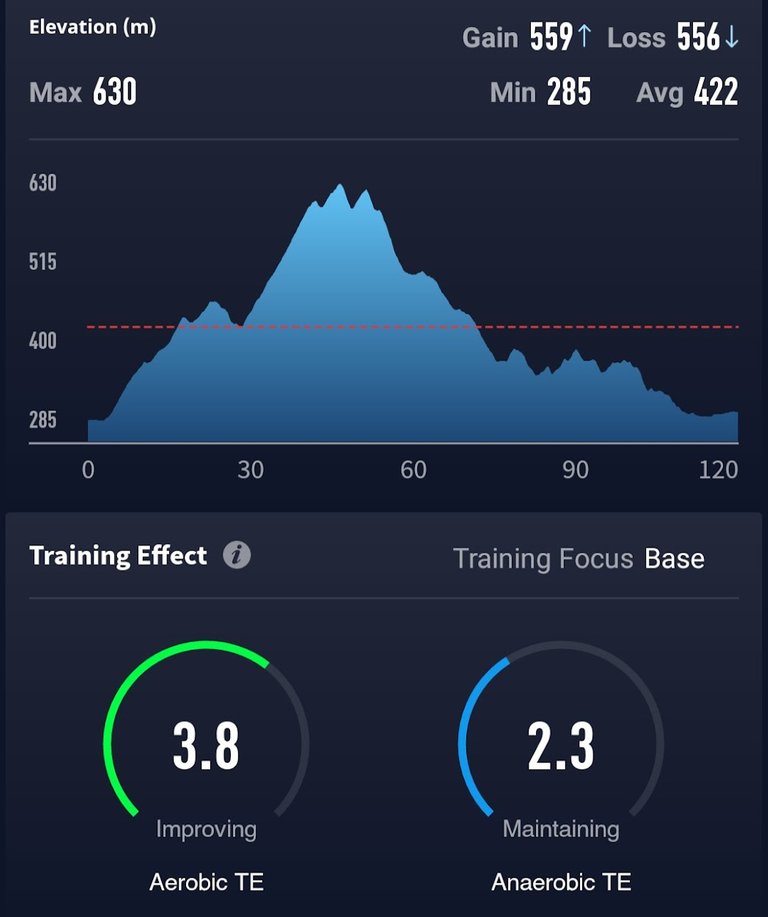 The map with basic data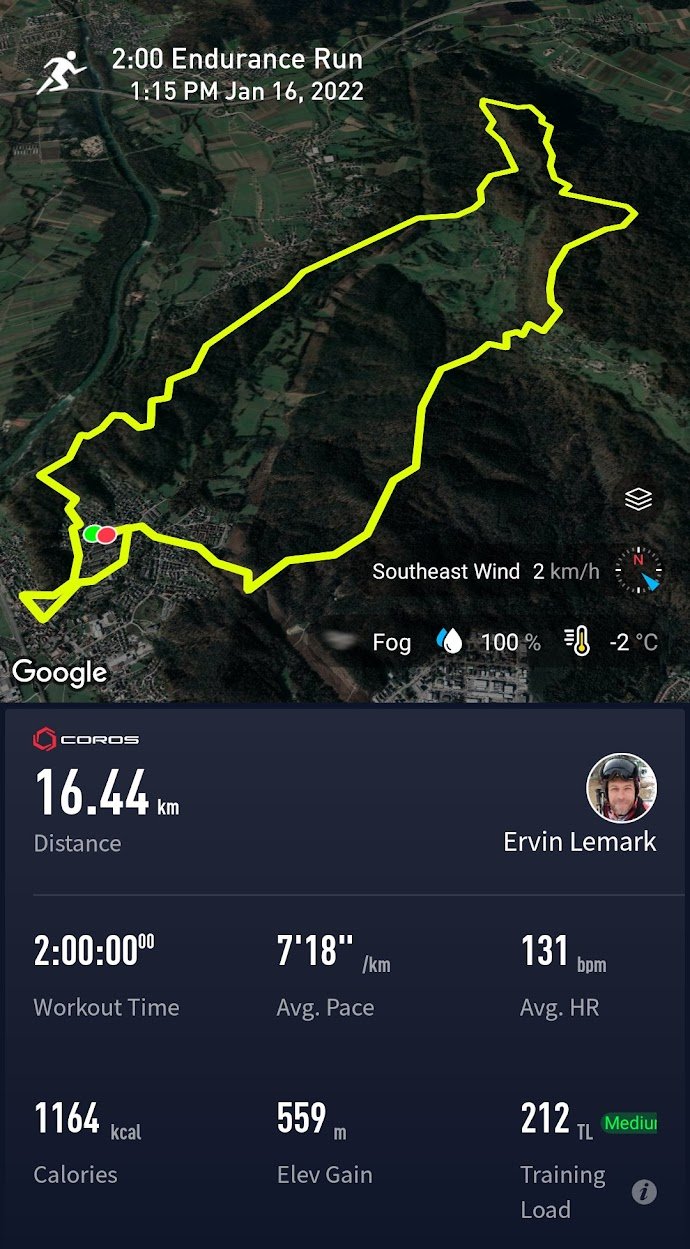 ---
Check out some detailed info at my EXHAUST page
Join me in testing out EXHAUST!
---
All the physical activity data that I display in my @exhaust and @actifit reports is gathered with the help of COROS Vertix 2 sports watch and displayed with COROS app.


Metrics and training plans are devised and analysed with the help of COROS Training Hub, currently in beta mode.


---
Proof of Run on Strava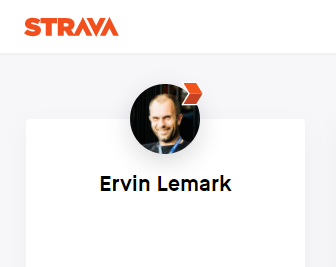 This run on Strava | Strava profile
---
Better and better
---
---
---