[ESP-ENG] El Liverpool Incansable en Champions: Griezmann saca la varita y luego sale expulsado. | Liverpool Unreachable in Champions League: Griezmann pulls out the wand and then gets sent off.

Las fallas del Atlético de Madrid lapidan el partido en el Wanda Metropolitano. | Atlético de Madrid's failures lapidate the Match at Wanda Metropolitano Stadium.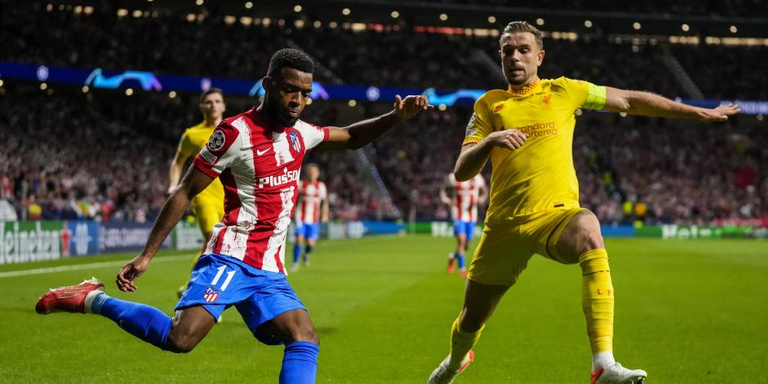 Fuente
¡Hola amigos de la comunidad de Hive! ¿Cómo les va? El Atlético de Madrid estaba necesitado de puntos para distanciarse del Porto, su competidor directo, sin embargo el equipo portugués derrota al Milán e iguala en puntaje al equipo de Diego Simeone, aunque en tercera posición por diferencia de goles, mientras que el Liverpool se encuentra cómodamente en la punta del Grupo B, enlazando 3 victorias consecutivas. Klopp propuso un 4-3-3: Alisson en la portería; buen entendimiento en relación a las salidas, daba la sensación de que tenía alma de defensor, pudo detener un contragolpe de Griezmann en el que dejó muy atrás a los centrales del Liverpool, el portero se estiró y le despejó la pelota. Lemar se sacó de encima a varios jugadores del Liverpool, y cuando iba a enganchar, Alisson se crece achicando la portería, reduciéndole considerablemente el margen de disparo. Del mismo modo estuvo bien parado en los remates lejanos de Carrasco y Félix. De resto su tarea fue la de despejar los balonazos que entraban a su área, es decir, anticiparse antes de que llegarán Griezmann y Félix a controlar y acomodarse para finalizar, un portero con reflejos de acero. Van Dijk y Matip estuvieron exigidos ante la calidad ofensiva del Atlético, correctos en el marcaje ganándole la espalda a Griezmann y a Félix en los contra ataques. Pésimos en los enfrentamientos del uno contra uno, parecían unas rocas, siendo lentos en la rectificación. Los rivales los adelantaban con recursos técnicos, diría que no fue su mejor presentación en la Champions.
Hello friends of the Hive community, how are you doing? Atletico Madrid was in need of points to distance themselves from Porto, their direct competitor, however the Portuguese team defeats Milan and equals Diego Simeone's team in points, although in third position by goal difference, while Liverpool is comfortably at the top of Group B, linking 3 consecutive victories. Klopp proposed a 4-3-3: Alisson in goal; good understanding in reading the outlets, it seemed that he had the soul of a defender, he was able to stop a counter-attack by Griezmann in which he left the Liverpool center-backs far behind, the goalkeeper stretched and cleared the ball. Lemar got several Liverpool players off his back, and when he was about to latch on, Alisson grew by shrinking the goal, considerably reducing his shooting margin. He also stood up well to long-range shots from Carrasco and Felix. Otherwise his task was to clear the balls that came into his area, that is, to anticipate before Griezmann and Felix arrived to control and hook, a goalkeeper with reflexes of steel. Van Dijk and Matip were challenged by Atletico's attacking quality, correct in their marking, winning the back of Griezmann and Felix in the counter-attacks. Lousy in one-on-one confrontations, they looked like rocks, being slow in rectifying. The opponents overtook them with technical resources, it was not their best performance in the Champions League.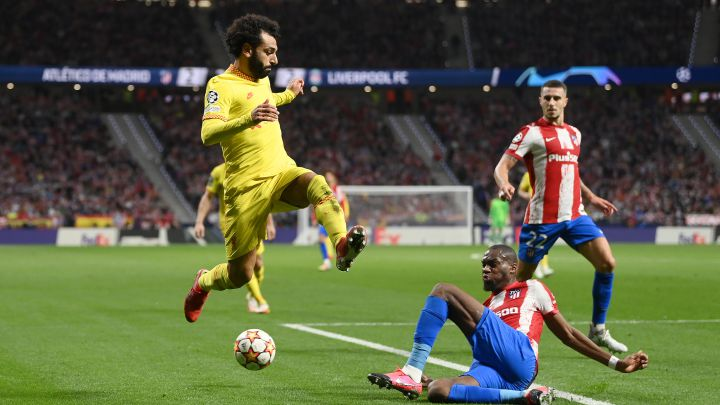 Fuente
Klopp les da mucha libertad a sus laterales en la explotación del ataque, Alexander-Arnold y Robertson tienen excelente técnica tanto en lo que se refiere al desborde como en los pases lejanos, beneficia en el sentido de que pueden jugar tanto por dentro como por fuera. En muchas ocasiones dejaban el lateral para meterse al medio para filtrar balones al delantero centro, sinceramente su precisión es de aplaudir, rompen líneas con facilidad, aunque Kongdobia y Hermoso presionaban a Firmino y a Salah, dificultando la posesión de la pelota.
Klopp gives a lot of freedom to his full-backs to exploit the attack, Alexander-Arnold and Robertson have the technique both in terms of dribbling and long-range passing, it is beneficial in the sense that they can play both inside and outside. On many occasions they left the fullback to get into the middle to filter balls to the center forward, honestly their accuracy is to be applauded, they break lines with ease, although Kongdobia and Hermoso were pressing Firmino and Salah, making it difficult for them to get possession of the ball.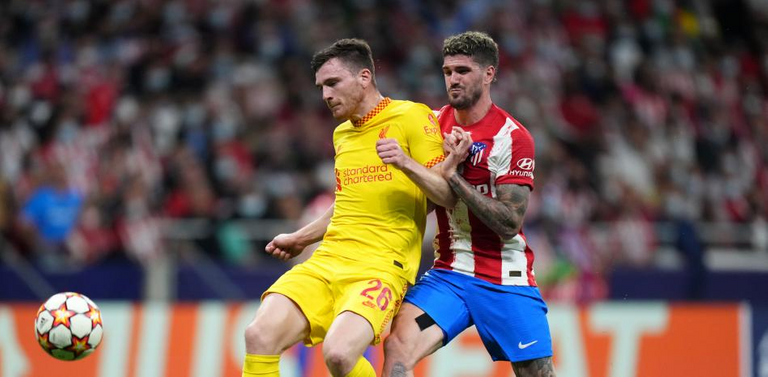 Fuente
A Mané lo vi apagado por la izquierda, carente de creatividad en los costados, muy predecible con sus movimientos de desborde, Trippier se la quitaba sin tanto protocolo. La entrada de Diogo Jota le dio mayor lucidez al sector izquierdo, un jugador más de área, inquieto en los marcajes, con buena retención de los balones, pudiéndose asociar con Firmino. Henderson destacó como creación y recuperador. Aplicando la presión alta junto con Milner a De Paul y a Carrasco, detuvieron la distribución vertical rastrera del Atlético, por lo que no tuvieron más remedio que lanzar los pases al costado para Trippier y Lemar y vertical aéreo hacia Griezmann y Félix.
Mané was dull on the left, lacking creativity on the flanks, very predictable with his overflow movements, Trippier took it away without much protocol. The entry of Diogo Jota gave more lucidity to the left sector, a player more of an area player, restless in the marking, with good ball retention, being able to associate with Firmino. Henderson stood out as a creator and recovery player. Applying high pressure along with Milner to De Paul and Carrasco, they stopped Atletico's vertical distribution, so they had no choice but to throw passes to the side for Trippier and Lemar and vertical aerial to Griezmann and Félix.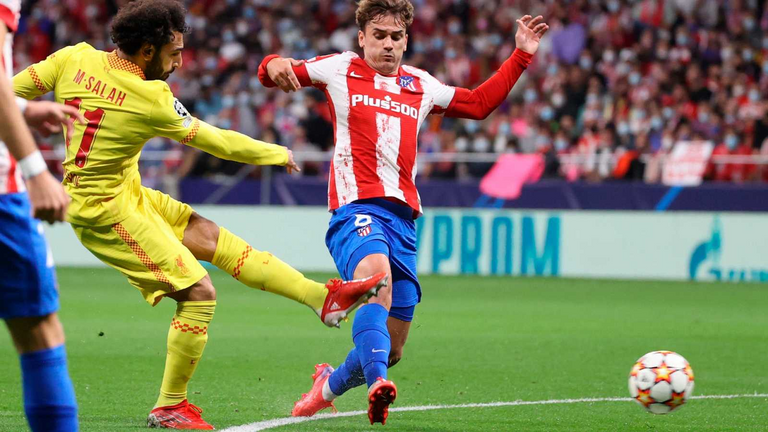 Fuente
Keïta fue uno de mis jugadores preferidos en el terreno de juego, comprometido en organizar a su equipo para dirigirlo al ataque, daba pases al fondo a espaldas de Lemar y Koke, para que Salah resolviera contra Hermoso. Al igual que en lo defensivo, estuvo brillante, mucha insistencia, despliegue físico en las bajadas y subidas, este tipo de actitudes fue lo que permitió que el Liverpool tuviera 69% de posesión de la pelota. Salah sigue en auge, de mantener ese nivel tan alto en los próximos meses, el balón de oro, no suena algo descabellado. Salah regateaba por los costados, le ganaba la pulseada a Hermoso y Kongdombia, aunque no tenía claridad en la emisión de los pases para asociarse con sus compañeros al medio del área rival, por ende debe mejorar su visión en los últimos tramos de cancha, si quiere ser más asistidor. En mi opinión el partido fue un ida y vuelta en la primera parte, Liverpool tenía una ventaja de dos goles a su favor, de repente el Atlético despierta, y Griezmann materializa dos dianas. Al comenzar la segunda parte, en una disputa con el balón, Firmino iba a controlar con la cabeza, mientras que Griezmann estira la pierna impactando en la oreja del delantero del Liverpool. El arbitro lo interpreta como tarjeta roja, por juego agresivo. A mi manera de entender lo ocurrido, el jugador del Atlético iba a la pelota, la intención no era lastimar a Firmino, un balón dividido que termina mal. El Atlético queda con 10 jugadores en el césped, Simeone no mueve fichas hasta que Salah marca el tercero en el minuto 78, por lo que considero que tardó mas de la cuenta en reaccionar. El Técnico colchonero toma la decisión de ingresar a 2 defensores y 2 delanteros, ya que Lemar y Félix estaban desgastados, ya casi no perseguían los balones. Suárez y Correa vieron pocos minutos para poder marcar la diferencia.
Keïta was one of my favorite players on the pitch, committed to organize his team to lead the attack, he gave passes to the back of Lemar and Koke, for Salah to solve against Hermoso. As well as defensively, he was brilliant, a lot of insistence, physical deployment in the descents and ascents, this type of attitude was what allowed Liverpool to have 69% possession of the ball. Salah is still on the rise, if he maintains this high level in the coming months, the golden ball does not sound far-fetched. Salah dribbled down the flanks, beating Hermoso and Kongdombia, although he lacked clarity in his passing to link up with his teammates in the middle of the opponent's box, so he must improve his vision in the final stretches of the pitch if he wants to be more of an assisting player. In my opinion the match was a back and forth in the first half, Liverpool had a two goal advantage in their favor, suddenly Atletico woke up and Griezmann scored two goals. At the start of the second half, in a dispute on the ball, Firmino was going to control with his head, while Griezmann stretches his leg impacting on the Liverpool striker's ear. The referee interprets it as a red card, for aggressive play. To my way of understanding what happened, the Atletico player was going to the ball, the intention was not to hurt Firmino, a divided ball that ends badly. Atletico is left with 10 players on the pitch, Simeone does not move until Salah scores the third in the 78th minute, so I think it took too long. The coach decided to bring on 2 defenders and 2 strikers, as Lemar and Felix were worn out and were hardly chasing the ball anymore. Suarez and Correa saw few minutes to make a difference.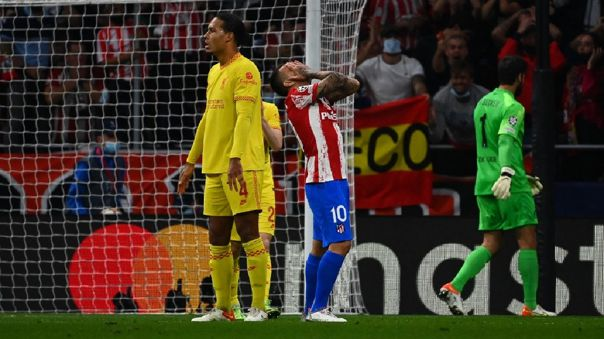 Fuente
Primer gol del Liverpool: El Lateral Robertson desde el costado izquierdo, realiza un centro al área del Atlético de Madrid, sin embargo la pelota se va larga. Salah la controla en el costado derecho. Carrasco presiona para reducirle los espacios, el extremo del Liverpool realiza una gambeta hacia la izquierda y lo adelanta. Salah empieza a subir para perfilarse al medio. Por lo tanto llega Lemar para impedírselo, y el extremo Egipcio lo supera con otro regate. Mario Hermoso intercepta, Salah desborda y rompe la marca. Finalmente, el delantero del Liverpool se acomoda para disparar con pierna izquierda, remate rastrero potente, que choca contra Milner, por ende el balón se desvía y entra al palo izquierdo. Oblak no pudo detenerlo porque no esperaba ese cambio de dirección tan radical. Buena acción individual de Salah, aunque considero que los jugadores del Atlético de Madrid estuvieron horrendos en tratar de quitarle el balón, el jugador Egipcio realizó 3 gambetas idénticas hacia el mismo lado, básicamente lo dejaron pasear como por el patio de su casa, pienso que es la frase más acorde a esa situación. Segundo gol del Liverpool: Trent Alexander-Arnold filtra el balón al centro del área para Firmino, el central Felipe corta dicha jugada, no obstante el despeje fue bastante débil, quedando la esférica aún en el área Colchonera, entonces el volante Naby Keïta recibe y le pega de primera al palo derecho. Mal cálculo por parte del defensor del Atlético de Madrid. Primer gol del Atlético de Madrid: Rodrigo de Paul cobra un córner en corto para Lemar, Keïta forcejea pero no logra quedarse con la esférica. El jugador del Atlético recorta a la derecha y luego se mete al sector izquierdo pegado a la línea de fondo, observa como todos los jugadores del Liverpool estaban marcando dentro del área, de esta forma opta por lanzar el pase largo hacia fuera del área, Koke emite pase hacia adentro, Griezmann la empuja a la red con la zurda. Segundo gol del Atlético: João Félix sobrepasa con regate y aceleración la intención de robo de Keïta, el jugador del Atlético desde la izquierda, busca la forma de meterse al área, por el contrario el central Matip y el lateral Trent Alexander-Arnold se unen en bloque para encerrarlo, por consiguiente Félix lanza el pase al medio para Griezmann, el delantero se mete al área, controla y posteriormente dispara al palo contrario. Virgil van Dijk llegó tarde a la intercepción. Tercer gol del Liverpool: Alexander-Arnold centra desde el mediocampo hasta el área del Atlético, Diogo Jota se integra en la recepción, entonces Mario Hermoso lo derriba dentro del área. El arbitro pita penal. Salah cobra la pena, rematando con zurda al palo izquierdo, Oblak se lanzó al lado derecho. Creo que el mayor fallo que se puede apreciar en cuanto a los dirigidos por Simeone, sobre todo en el sector defensivo, es que se precipitaron en la toma de decisiones, no fueron eficientes en esperar y leer los movimientos del rival, una interpretación de bajo nivel. La angustia y la falta de carácter en los momentos clave les ha costado caro. El Atlético está obligado a ganar sus próximos compromisos si quiere asegurar su plaza en los octavos de final, lo más interesante del caso es que en aproximadamente 15 días, El Atlético de Madrid vuelve a enfrentarse al Liverpool, pero esta vez en Anfield. Un partido que sabe a revancha.
Liverpool's first goal: Lateral Robertson from the left flank, makes a cross into the Atlético de Madrid area, but the ball goes long. Salah controls it on the right flank. Carrasco presses to reduce the space, the Liverpool winger makes a dribble to the left and overtakes him. Salah starts to move up to profile in the middle. Lemar arrives to stop him, and the Egyptian winger beats him with another dribble. Mario Hermoso intercepts, Salah overruns and breaks the mark. Finally, the Liverpool striker settles to shoot with his left foot, a powerful low shot, which hits Milner, so the ball deflects and enters the left post. Oblak could not stop it because he did not expect such a radical change of direction. Good individual action by Salah, although I think the Atletico Madrid players were horrendous in trying to take the ball away from him, the Egyptian player made 3 identical dribbles to the same side, basically they let him walk around like in his own backyard, I think that is the most appropriate phrase for that situation. Second Liverpool goal: Trent Alexander-Arnold filters the ball to the center of the area for Firmino, the central defender Felipe cuts the play, however the clearance was quite weak, leaving the ball still in the Colchonera area, then the midfielder Naby Keïta receives and hits the right post with a first time shot. A miscalculation on the part of the Atlético de Madrid defender. Atletico Madrid's first goal: Rodrigo de Paul takes a short corner for Lemar, Keïta struggles but does not manage to keep the ball. The Atletico player cuts to the right and then gets into the left sector close to the end line, he observes how all Liverpool players were marking inside the area, so he chooses to throw the long pass outside the area, Koke passes inside, Griezmann pushes it into the net with his left foot. Atletico's second goal: Joao Felix dribbles and accelerates past Keïta's attempted robbery, the Atletico player from the left, looks for a way to get into the box, on the contrary the central defender Matip and the winger Trent Alexander-Arnold join in a block to put him away, consequently Felix throws the pass to the middle for Griezmann, the striker gets into the box, controls and then shoots at the opposite post. Virgil van Dijk was late to make the interception. Liverpool's third goal: Alexander-Arnold crosses from midfield into the Atletico box, Diogo Jota gets in on the reception, then Mario Hermoso brings him down inside the box. The referee calls for a penalty. Salah collects the penalty, shooting left-footed to the left post, Oblak dived to the right side. I think the biggest flaw that can be seen in terms of Simeone's team, especially in the defensive sector, is that they were too hasty in their decision making, they were not efficient in waiting and reading the opponent's movements, a low level performance. Anguish and lack of character at key moments cost them dearly. Atletico are obliged to win their next matches if they want to secure their place in the round of 16, the most interesting thing is that in about 15 days, Atletico Madrid will face Liverpool again, but this time at Anfield. A match that tastes like revenge.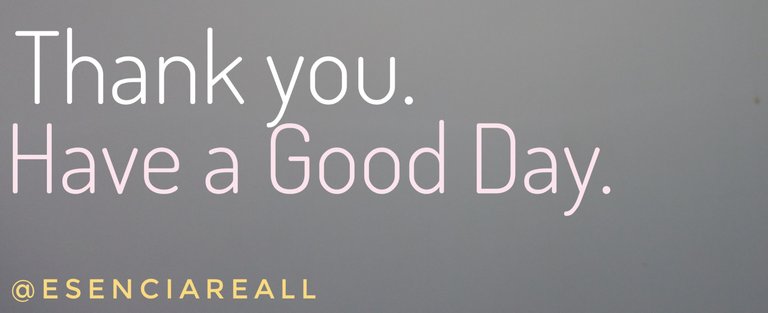 ---
---