Are Arsenal still sure of winning the English premier league title this season
Hello and a happy Sunday to you all in this community and if course it's a new week and we expect new things to happen.
I am just curious about how this season will end amd to be sincere am just trying to imagine what might happen.
I have seriously thinking what are Arsenal doing so far because their last three matches they have been like a point sharing matches.
And now they are just 5 points clear from their rivalry Manchester city. It's been a long season and they have stayed so long on the top of the English premier league table.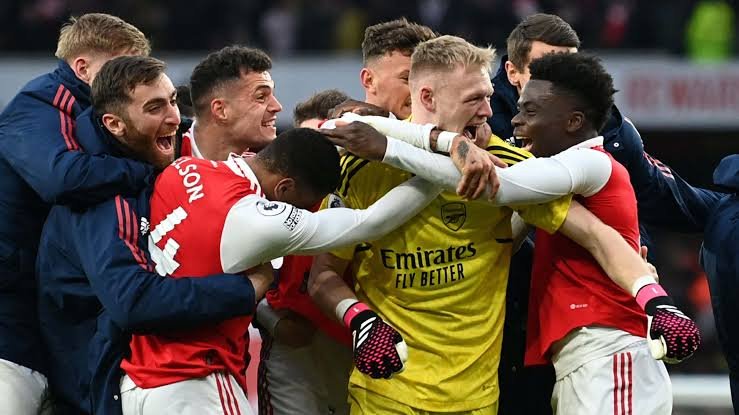 Image source
Already people have concluded that Manchester city have won the league already. And as we know the person Pep Guardiola is, he is ready to win the remaining matches he has left for this season to ensure that he lifts the English premier league trophy again.
But I if I may suggest he needs to also focus this energy in be champions league. Because he has never lifted the champions league trophy since he came to Manchester city.
For me right now I dont want to conclude this headlines because this is football and anything can happen at any times.
But to conclude Manchester city has won their place in the FA cup finals as they defeated Sheffield united in a 3-0 at the 90 minutes.
And Manchester united took on Brighton to decide who takes on city at the finals. And guess who did it Manchester united did it again at the penalties as they defeat Brighton at Wembley.
It was a tough day as Brighton held united in a very tight corner as they played 0-0 even in the extra time.
But thanks to March who gave Manchester united a chance to make it to the finals as victor lindelof finishes the shoot out in grand style.
And united takes on Manchester city at the finals and I guess this is gonna be a big one because this city we are talking about here.
But let's just pause and see your reaction to this final match. Will united overcome or it's all Manchester city...??
---
---