MARCUS RASHFORD IS READY TO BE IN THE GAME!!!
Halo and a good day to everyone member in the world of sports and am so happy as well to be writing about this long awaited return at Old Trafford.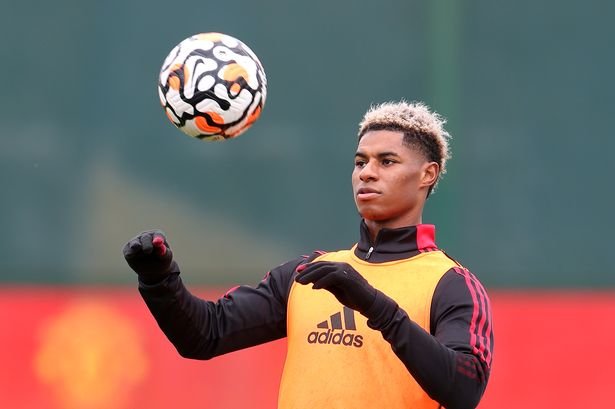 image source
But before I start I will also love to share with you guys, that yesterday I got my name on the scoring sheet for my family. Because we are having an inter-family football competition.
So yesterday was our semi-finals and am so happy I was the one who took them to the finals which is coming up on Sunday am so very much happy fellows.
Now, back to Old Trafford Marcus Rashford just a few days or thereabout to the start of the season he had an injury problem which required him to go for surgery.
And this injury was a shoulder injury, but after some time he tried coming back but could not do so because as said he was supposed to be out for 12 weeks.
All that been said is now in the past and the good news is that he is back now, at Old Trafford were he should begin his training with his fellow team mates at Carrington.
Am so glad his back and I hope to see more of him with Ronaldo in the frontline attack for United this coming weekend with Leister City.
I know United fans are happy for this return and I hope to see a miracle at the London derby this weekend and even more.
Am so sorry but this is where I call it a day and thanks for going through this blog and I do believe you had a great time reading through this post as well.
Have a pleasant day friends!!!
---
---