Nigeria pre-friendly match gone wrong

Yesterday night was quite a disappointing one for all Nigerians. They played against Portugal in friendly yesterday.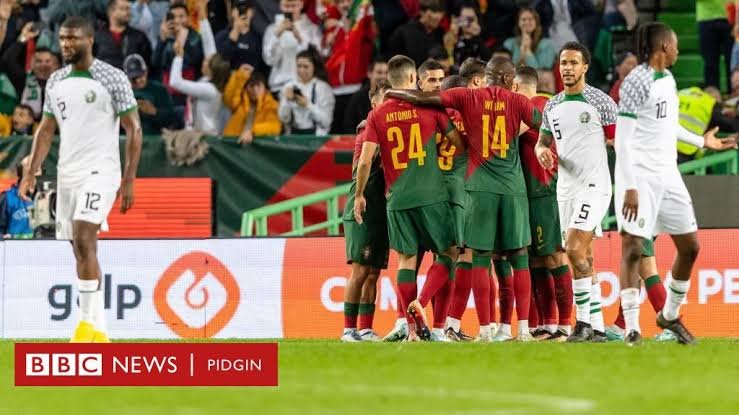 Image source
Of course as most Nigerian said that they don't even expect a draw and so it wasn't, as Portugal had a wonderful win against Nigeria.
They match ended in a 4-0 scoring line and Bruno Fernandes recorded 2 goals last night.
Portugal had the game under control and played so well putting defenders under pressure with their dangerous passes into the area in the Nigerian goalkeepers box.
I just wanted to see if Nigeria would make something happen but yet they did and even with that they still miss use the opportunity.
They miss the ball from the penalty spot and of course a job well done by the Portuguese goal keeper, putting a hand to the ball to hit the wood work and cleared out by the defender.
But all hey same its good for them to Play so they know what to do and train harder to get the best out of the games to come.
All the same I just want to congratulate Garnacho as he has been nominated player of the month at Manchester united.
He has been wonderful this season so far in the English premier league and of course he scored a late winner for Manchester united in their last game before the world cup break against Fulham in the English premier league.
I want to wish him the best in his career and I believe he can do more better as the season keeps going.
That will be all for the weekends report and I look forward to hearing from you friends 🥰, do have a fantastic weekend ahead.
---
---