Ronaldo completes his first training today!
Hello, and a good day to all wonderful members of this great community and I do hope you all had a wonderful night.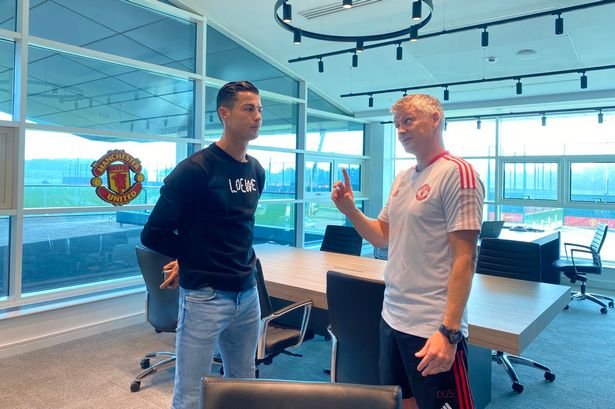 image source
Before I start I want you all to know that all the Nigerian players in the likes of Kelechi Iheanacho, Wilfred Ndidi, and Alex Iwobi have returned to their various clubs in preparation for the weekend ahead in the EPL.
Same here at Carrington today Ronaldo after completing his transfer as well as international duties, didn't waste mush time to get into the training session as he prepares for his second debut at Old Trafford.
In his statement, he stated that he can not wait to be on the pitch once again and I am very sure this will be an interesting one for him and the fans.
But there is still doubts that he might not play at Old Trafford this coming weekend, but all we have to do is watch and see.
I hope this debut will be one of a kind that every Man United fans will never forget of the return of Christian Ronaldo at Old Trafford.
Thanks for keeping a date with this blog and I do hope to see you soon and keep up the good work as well.
---
---