Sporting highlights news today ✌️
Hello everyone and a good evening to you all in the world of sports. I know you might have had s long day, working to meets earns needs.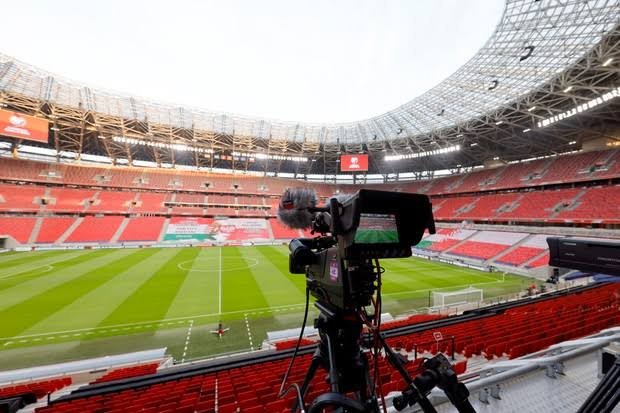 Image source
But it's ok because all is part of life. And I just believe greater days ahead.
I want you to sit back, and enjoy your time reading through this post this evening and also share your views as well on the comments sections as well.
Let me begin with the news coming in about Haaland getting ready to sign a new boot deal.
It is said that the Manchester city striker has been wearing boot from three different companies which includes Nike, Adidas and puma.
And now he is expecting to sign a new deal of around £20 million a year. Which is fsr better than the last contract he had which ended in January 2022, which was worth about £1m annually.
Leaving the striker now, is to another news which is said to have taken place in the carabao cup finals, which took place at Wembley stadium. Where in Manchester united took on Newcastle united to decide who wins the carabao cup.
And of course Manchester united proofed themselves worthy to lift the trophy and sir Alex Ferguson alongside the glazers family where all spotted at Wembley stadium.
Juventus have confirmed that Paul Pogba is back from injury and may feature in the match against Torino.
Marcus Rashford has been awarded the goal he scored in the carabao cup finals against Newcastle united. It is said that the goal was an own goal but later reversed to award the 25 year old who is in the form of his life.
He was assisted by wout wergoust who played him in and he delivered as expected from him especially from that tight ankle but he was able to squeeze the ball to beat the goalkeeper to find ths back of the net.
That's why I said that he is unstoppable and I hope he keeps on going with this form he is now. To strain greater heights as well.
Thanks for your patience and time of reading through this post. Merci beaucoup....🖐️!!
---
---