United heading for Wembley
Good evening and it's been a happy hour evening from my side but don't ask for location.
We are having a good time over here and I want to believe you are having a great time as well.
I want to say indeed it was a busy weekend especially for us Nigerians as we went out to vote for our next state government and house of assembly representative.
Although it was not free and fair as expected but we hope on God to choose a leader after his own heart that will tske our states to the next level.
But away from that now, its was a big weekend as some of the English premier league may he's where postponed due to the FA cup quarter finals.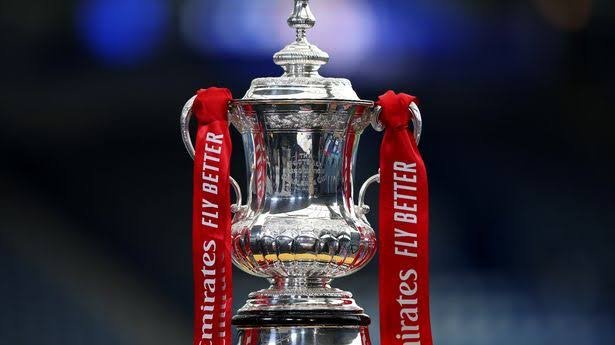 Image source
Manchester city took on Burnley at the ethiad stadium as their intimidating striker and record breaker so far this season yet again recorded another hat trick.
And of course Manchester united played against Fulham which was full of drama as Fulham went down to 8 men as they all got a Red card.
Including their center striker mitreovic, and the likes of Willian all sent off.
United concluded the drama with a 3-1 victory as Marcel Sabitzer record his first goal for united and Bruno Fernandes scored a brace with one coming from the penalty spot.
Now united are once again heading to Wembley stadium on the 22 of April to take on Brighton in the FA cup semi finals.
I hope you have a great day as we look forward to hearing from you as well my friend 🥰✌️!!!
---
---