CHELSEA TEAM KILLED IT TODAY AT STAMFORD BRIDGE

I bet if @leedsunited had done his predctions about the match between Chelsea vs Everton, I think I would have won his free Sport token today or maybe not all but my guess would have been right about the score but I would have failed about the first scorer but I would have still mentioned Jorginho as the first player but unfortunately he isn't the first scorer.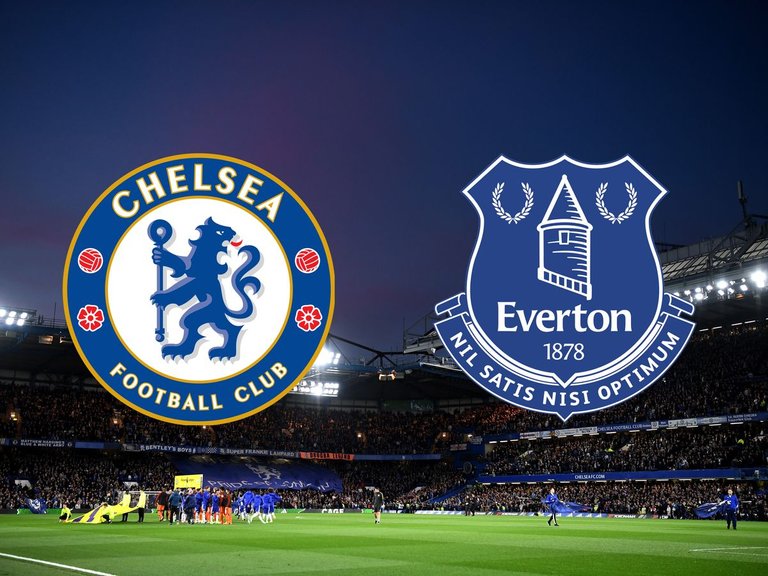 Image Source
I was so sure about today's win for Chelsea against Everton at Stamford Bridge stadium because recently those guys have been performing greatly on the field and this evening Chelsea did an amazing job as they whipped the asses of Everton with a 2 against 0 goal for the Everton team.
Praises have not only been showered on the team for their amazing performances but have been showered also on their coach for the great work he has been doing in the team since he came into position as a Chelsea coach. I must confess that he really came to rescue the Chelsea team from their bad performances on the field and indeed he came to their resue at the right time when the team was in a deep shit and needed a saviour.
And I am not sure that if Lampard was still Chelsea's coach and was not sacked that Chelsea would have dreamt of the current position they are in and the great and wonderful performances they've been showcasing on the field and I must confess that their performances is getting better under the guidance of Thomas Tuchel, they've had 10 unbeaten games and their lineups, possessions have been indeed incredible and I hope they keep up.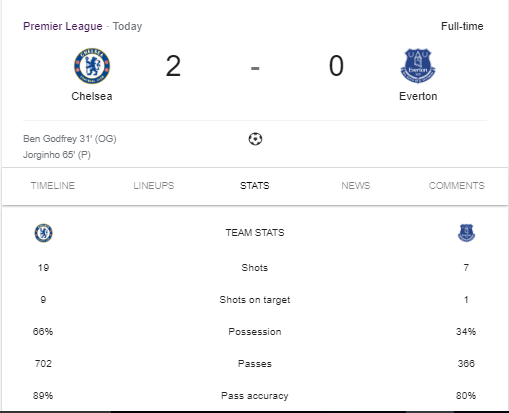 Image Source
Before the match began, we saw in the League table how Chelsea were in the fourth (4) position with 47 points while the Everton team were in the fifth (5) place with a 46 points, the Chelsea team were above the Everton team with a difference of only 1 point and it was their last game against Liverpool on Thursday which they scored 1 goal against Liverpool 0 that gave them access into the fourth position they are currently in and I knew that those guys will make sure they keep on moving instead of going back and they did an amazing job today.
In the last four games against Everton, Chelsea have had 3 wins and 1 draw while Everton have had 3 wins, 1 draw and 1 loss against the blues in all their five games and although we know that Everton can be a hard and tough team when they want to be but playing with a team like Chelsea, I knew Everton woun't be able to beat them down because Everton do not have what Chelsea team have. They've got the spirit and determination.
Today match against the Everton team have not just kept Chelsea team in the fourth position but has also added some few points to them to shift them from their 47 points to a 50 points with 3 points below Leicester City, 2 points ahead of West Ham and 4 points ahead of Everton team. Currently, the Everton team are in the sixth position in the League table making West Ham the fifth position currently and after the match today, Chelsea are currently counting 11th match without defeat and a nine clean sheet for them.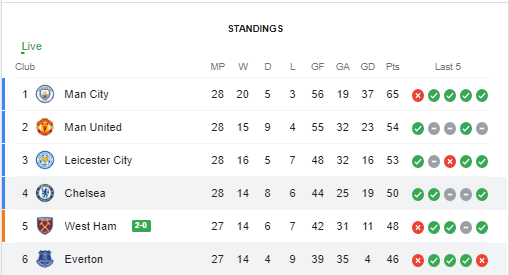 Image Source
Leicester City should watch their backs if they don't want to be thrown to the fourth position, although I also know that Leicester City are not a team to be joked with as they have been good on the field and doing there best to remain in the first four position for a while now.
Jorginho and Ben Godfrey gave another impressive result for Chelsea today as their penalty and own gaol secured a win against Everton team today for them and I am indeed sure that Thomas Tuchel will be so proud and pleased with the team today for making him proud to be their coach.
I must confess that their first half was a hard one considering the kinda team they were going against, but they were able to have everything under there control at the second half even though the Chelsea team still have a lot of work to do and put in more effort on themselves but their performance today was incredible.
Even though I know that Chelsea team are really not going to stop until they are in the second position in the Premier League table, they really must put in more effort to get there because they've not started yet until the League has ended but notwithstanding, I must say they killed it today at the Stamford Bridge and I say to them, keep up the good work.
I remain your sport girl @evegrace.
---
---