A Win against Maldives after 18 years !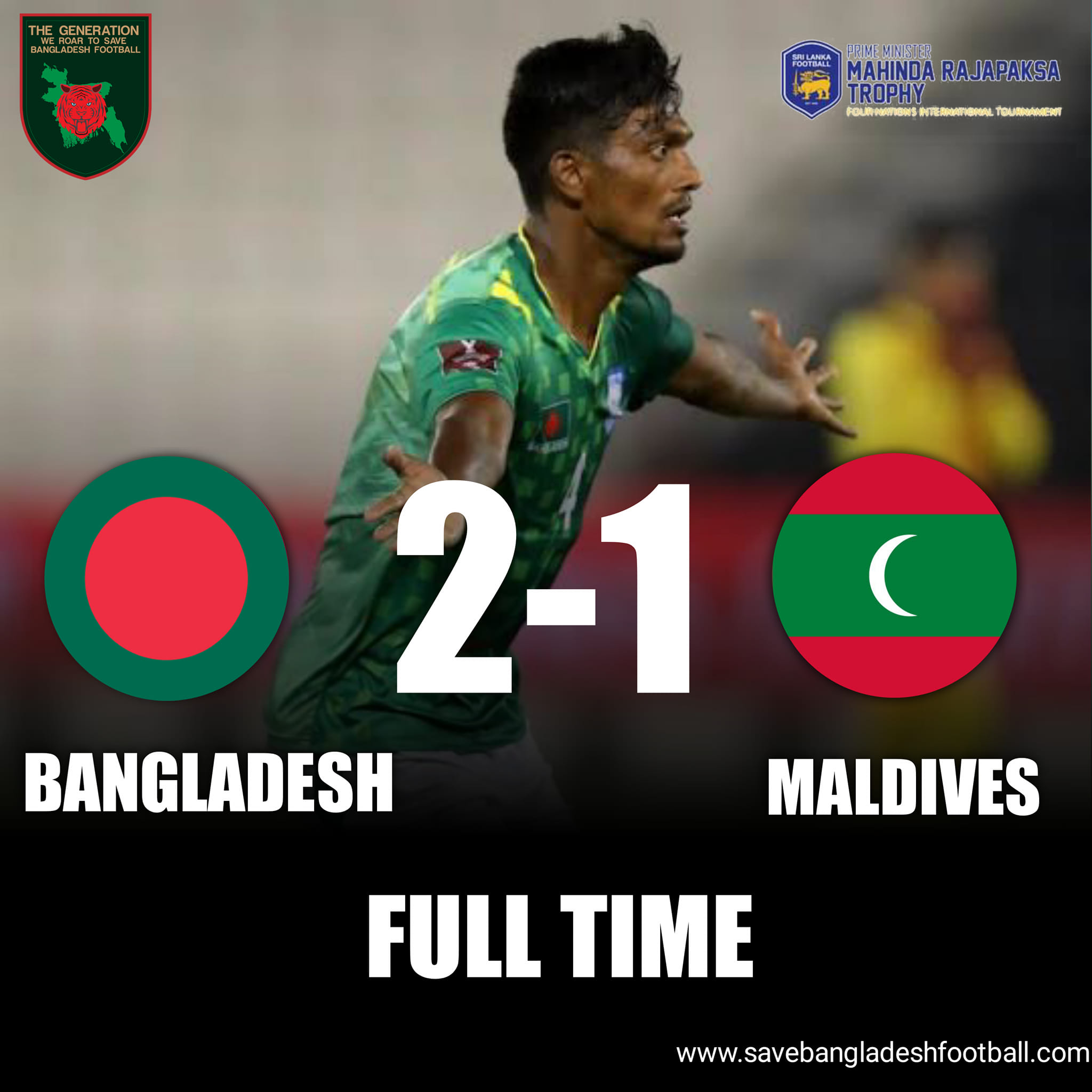 source
Context : Bangladesh football team beats Maldives in senior International match after 18 years in Mahinda Rajapaksa Trophy. That's a dream match for Bangladesh team. Few days ago Bangladesh lost against Maldives by 2-1 goal difference and knocked out from SAFF championship. But this time Bangladesh won Against them and makes the nations proud.
Full Story : Presently four teams are playing in Mahinda Rajapaksa Cup-2021. Bangladesh is one of them. BD Team management send their best team for this tournament and they want to won this cup as well . Bangladesh played their first match against Seychelles. In that match, Bangladesh scored a goal in first half but conceded one at the last part of the match and shared the points. That's a very unfortunate for the teams and the supporters.
After this, Bangladesh played against tournaments hot favourite Maldives who are in great from. Bangladesh couldn't won over them in last 18 years. So, it was a match to prove themselves.
Bangladesh playing XI in that match :
Anisur Rahman Zico (goalkeeper)
Sushanto Tripura
Tutul Hossain Badsha
Topu Barman
Rahmat Mia
Jamal Bhuiyan
Atiqur Rahman Fahad
Mohammad Hridoy
Rakib Bhuiyan
Mohammad Ibrahim
Sumon Reza.
Bangladesh are on the field with their strong eleven. Both teams played well from the beginning of the match. At the 17 minutes of the match, Jamal Bhuiyan scored and gives Bangladesh 1-0 lead against them. But, Maldives leveled the score in first half of the match with a excellent goal. After the break, both teams tried hard to score another goal. At 87 th minute of the match, Topu Barman scored a goal from the penalty spot and gives Bangladesh a historical win over Maldive. Finally, Bangladesh can win over Maldive at the senior international level AFTER 18 YEARS!
Hero of that Match : Topu Barman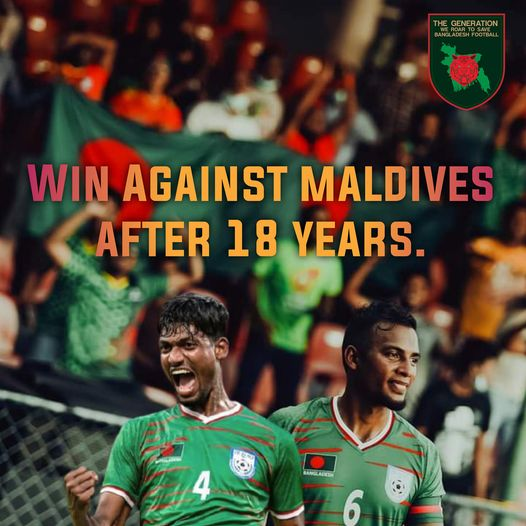 ---
---