"AB de Villiers" announced retirement from all formats of Cricket.
Abraham Benjamin de Villiers (AB De Villiers) is a former South-African professional cricketer. He is also known as a MR-360 of cricket. He is popular in all over the world due to his excellent skills of cricket. He can play shoots all sides of a cricket ground. AB de Villiers starts his international career as wicket-keeper-batsman but in latter years he played as a batsman. He batted in various positions for South-Africa and also for many franchise cricket teams.
He is one of the innovative and hard heating player of modern cricket, one of the best cricketer of all time. Today he announced an emotional massage for his supporters. He retires from all formats of cricket, he wouldn't be seen no longer in cricketing pitch again.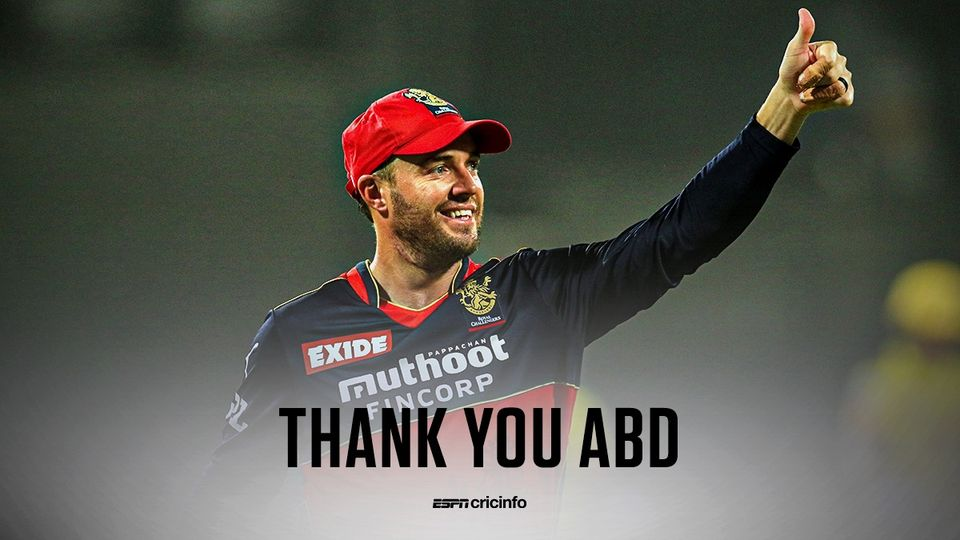 source
AB de Villiers cricketing career :
Ab De Villiers was born on 17 February 1984 in Warmbad, South Africa. He has interest on sports from his childhood. He played very well for South-Africa U-19 team and that's very early he mades his international debut in a test match against England in 2004 and and his first ODI debut in early 2005. After one year at 2006 he mades his T-20 international debut for South-Africa national team. He captained South-Africa in all three formats.
He was very stylist and intelligent batsman of modern cricket. He can play shoots all around the cricket ground, can be strike the ball heavily. He was a specialist batsman for T-20 cricket and also be a good wicket keeper. He can keep wicket when his team needed. He played T-20 francaised league cricket all over the world. He can changed the game one-handly. He is one of the most successful batsmen in worlds popular francaise T-20 league Indian Premier league (IPL).
He keeps many records in his pockets. He scored over 8000 runs in both Test and ODI cricket and he is one of these few batsmen to have a batting average of over 50 in both formats of the game. He keeps the records of just 31 ball ODI hundreds, which is the fastest in this format. He played really wel in every world cup he participated. AB be Villiers was named as the ICC ODI PLAYER OF THE YEAR three times during his international career and one of the five WISDEN criketers of the decade at the end of 2019.
His career Batting Stats :
In test : 114 match played , 8765 runs, 50.7 average, strike rate 54.5.
In ODI : 228 match played , 9577 runs, 53.5 average and 101.1 strike rate.
In T20 international : 78 match played, 1672 runs, 26.1 average, 135.2 strike rate.
IN IPL : 184 match played, 5162 runs scored, 39.7 average, 151.7 strike rate.


source
---
---