Bangladesh VS England 🏏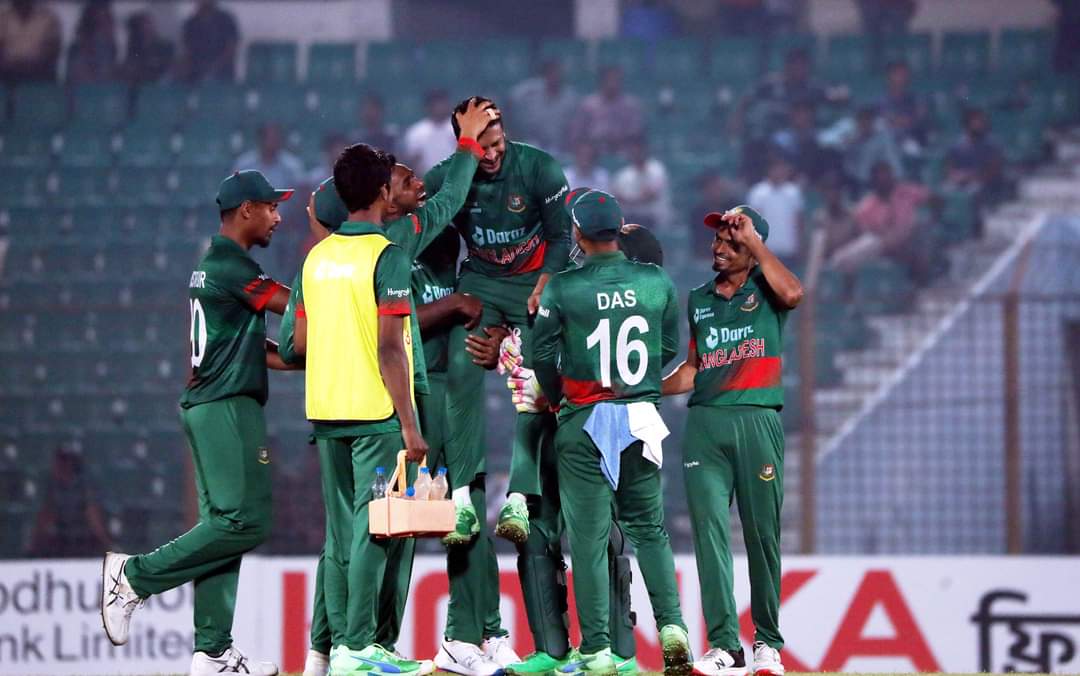 Bangladesh cricket : The tigers
Bangladesh ended the England series at home with a big win! After losing the first two matches, Shakib Tamim's team defeated England in the last match. Despite raising hopes of victory in the first match, Bangladesh ultimately had to lose to Malan's brilliant century. This English batter alone made the difference in that match. As a result, the English went ahead in the series by winning the first match of the series by 3 wickets.
England won the second match of the series. The team won by 132 runs. Brilliant batting by Jason Roy and Butler and superb bowling by Sam Curran and legspinner Adil Rashid made the difference in the match. On the other hand, the Bangladesh cricket team lost the second ODI series at home after 2015 due to poor batting and bowling.
After the series' loss, there were fears of a whitewash. But in the end, the Bangladesh team won the last match. They won the third ODI against England by 50 runs.
This match was held at the Zahoor Ahmed Chowdhury Cricket Ground in Chittagong, Bangladesh. The match starts at noon 12 pm Bangladesh time.
Bangladesh captain Tamim Iqbal won the toss and decided to bat at the beginning of the match. He made such a decision considering the performance and condition in the first two matches. Bangladesh captain Tamim Iqbal and batsman Liton Kumar Das entered the field as the opening pair.
Liton Kumar Das was dismissed at the very beginning of the match and made his way to the pavilion. A little later, Tamim was also out after the team's 17 runs and returned to the dressing room. As a result, the Bangladesh team came under pressure. Nazmul Hasan Shanto and Mushfiqur Rahim picked up their half-centuries by handling that pressure. After the departure of Mushfiq and Nazmul, Bangladesh got a fighting collection of 246 runs at the end with Shakib Al Hasan's brilliant 75 runs.
The England team got off to a good start after batting at a target of 247 runs. But lost three wickets at a gap of just two runs and fell under pressure. They couldn't win today by handling that pressure. They lost wickets at regular intervals and were all out for 196 runs. As a result, the Bangladesh team left the field with a victory of 50 runs.
Despite winning the last match, the Bangladesh team couldn't win the series. Compared to the other two formats, BD have achieved the most success in this format in the last 5/7 years. However, Bangladesh is the best at home. At home, Bangladesh lost a series against teams like India, Pakistan, New Zealand, Australia, and South Africa. So Bangladesh fans expected more good performance. Hope they will come back strongly.
---
---