Can Argentina qualify for the round of Sixteen?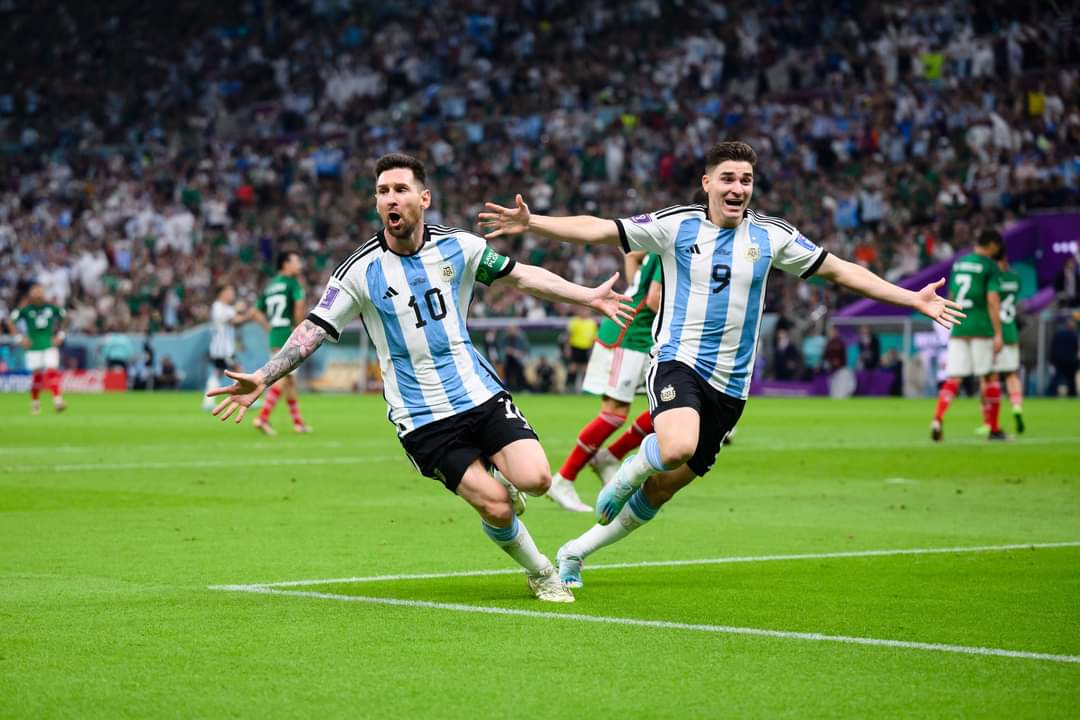 FIFA WORLD CUP
Argentina!! Another name for the love of football for the people of Bangladesh. Maradona, Messi's magic has created millions of fan support here. From generation to generation that belongs. Along with Argentina, Brazil also has many fans. But the number of supporters of Argentina surpasses everyone. Moreover, there are some supporters of Germany, France, and also Portugal.
The mood of football in this country is most visible during the World Cup. Bangladesh is decorated with colorful flags and walls during this Megha tournament held every four years. Everyone tries to support their team to the maximum.
As every time, there is no shortage of joy in Qatar World Cup. However, millions of fans of Bangladesh were disappointed when their favorite team Argentina lost the first match. On the other hand, Brazil fans were busy celebrating after winning against Serbia in the first match.
A few days ago, Saudi Arabia and Latin American giant Argentina met in their first match in this World Cup held in Qatar. In that match, Saudi Arabia shocked football lovers by defeating Argentina, the superpower of Latin America. As much as the 2-1 win was a great achievement for the Muslim country Saudi Arabia, it was a disappointing loss for Argentina. After unbeaten 36 matches in a row, such a loss is by no means desirable, that too on a stage like the World Cup.
After this loss, the road to the round of sixteen has become very difficult for Argentina. However, the Latin American country turned around in the second match of their group stage. They beat Mexico by 2-0 to keep their hopes of knock-out alive. A win against Poland later in the match would see them progress to the last sixteen as group-stage champions. But if there is a draw then you have to read between different equations. And if they lose, they have to leave the World Cup. But it is expected that Argentina will enter the next round with a win.
On the other hand, Brazil's victory in the first match made the road to the second round much easier. If they win one of the next two matches, they will enter the last sixteen. For that purpose, they will enter the field against Switzerland. It is expected that they will leave the field with a victory. However, Brazil's best player Neymar Jr can't play due to an injury. Brazil and Switzerland will enter the field at 10 pm Bangladesh time.
---
---