"Sergio Aguero" announced Retirement from all formats of Football.
Do you know who Sergio Aguero is? If you are a true football fan then you must know him. Sergio Aguero is an Argentine and Manchester City legend who has won the hearts of thousands of football fans through his extraordinary talent. Kun Aguero is considered as one of the greatest strikers oh this generation and also one of the greatest players in English Premier League (EPL) history.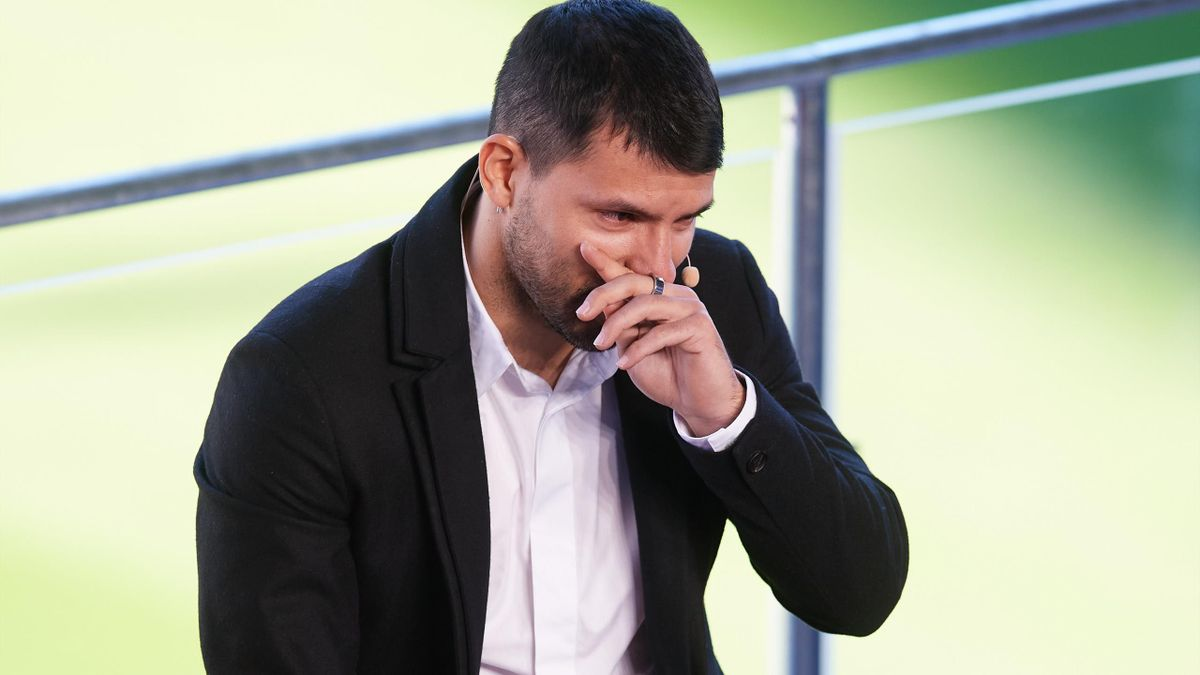 source img
Sergio Aguero was born in 2 June 1988 at Argentina. He is also known as 'Kun Aguero'. On 5 July 2003, Sergio Aguero began his career at the Argentine Independiente as a youngest player to play in the Argentine Primera Division at 15 years and 35 days. By this, Aguero break 27 year record which was previously set by Diego Maradona. He played outstandingly wel in that club and took the attention of La-Liga giant Atletico-Madrid. Atletico-Madrid singed him by worth 23 million euro transfer fees. Aguero adapted himself with this club very well and establishing himself as one of the world's best young players. He won 'Don Balon', the 'Golden Boy', and the 'World Scorer Young Player of the Year ' as a best young player. As a Atletico player he also won UEFA Europa League and UEFA Super Cup.
By his excellent performance in Atletico Madrid, English giant Manchester city signed him at a transfer fee of 35 Million Euro in 2011. He made many histories with that club and established himself as their legend. Aguero scored a last minute goal to win his first league titles in his debut season. During his 10 years at Manchester City, Aguero won five league titles with that club. He is the all time top goal scorer of Manchester city and also the forth highest top goalscorer as a non-English player in Premier league. Aguero won Premier League golden boot with that club.
Aguero played really wel in Argentina National Team along Leo-Messi. He is Argentina's third highest all time top - scorer and he represents Argentina in FIFA World Cup three times.
On 31 May 2021, Aguero singed for Barcelona as a free agent with his interest to play with Leo Messi. But, before playing any game with Aguero, Messi leaves the club for Paris-Saint-Germain. He made his debut on 17 October against Valencia. But few days later, while playing against Alaves, Aguero suffered a Cardic Arrhythmia which mades the cost. For this deasees, doctors advice him to leave football for forever.
On 15th December 2021, i mean previous day, Aguero officially announced his retirement from all kind of football. Finally, kun said goodbye to football due to his illness.
Let's take a look at Sergio Aguero's football career:

Match Played: 75
Total Goals: 428
Total Assists: 141
🏆 5 Premier League wins.
1 time UEFA Europa League win.
1 time UEFA Super Cup win.
1 FA Cup win.
6 times English League Club wins.
3 times FA Community Shield wins.
1 time Copa America champion.
Twice FIFA Under-20 Champion.
Won Olympic gold medal 61 times.
Highest goal scorer in a single season in the Premier League.
Highest hat-trick in the Premier League.
Man City's top scorer.

Thanks Kun Aguero for everything. The football world will remember you as a legendary hero. May your next day's journey be beautiful.


source
---
---