What if... PSG x City?

Some say that in football "the history plays", arguing that this is why Madrid made it to the Champions League final again. I agree, but to me, that was the lack of history playing against both PSG and Manchester City.
A single goal was enough for them to collapse on the pitch and lose in an unbelievable way. No matter how good their players are, they have no tradition to go on. I can't even imagine what would happen if one day these two teams face each other in an UCL final.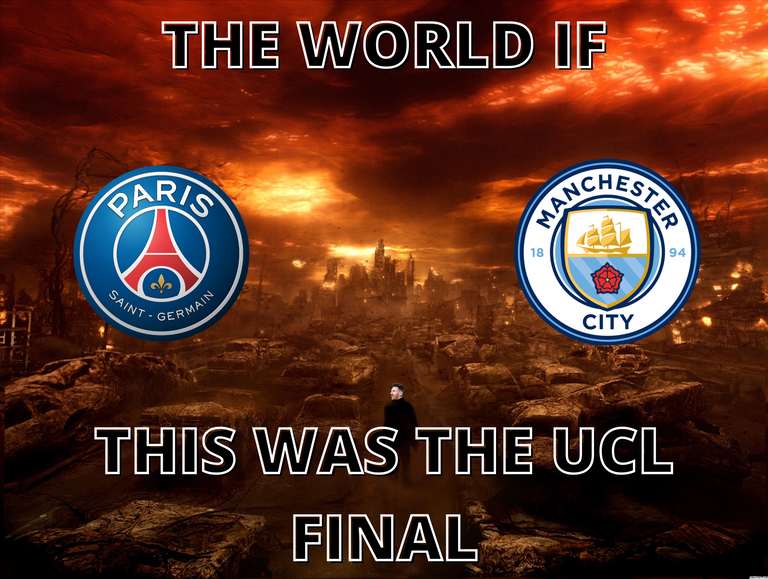 ---
---