November 11 2022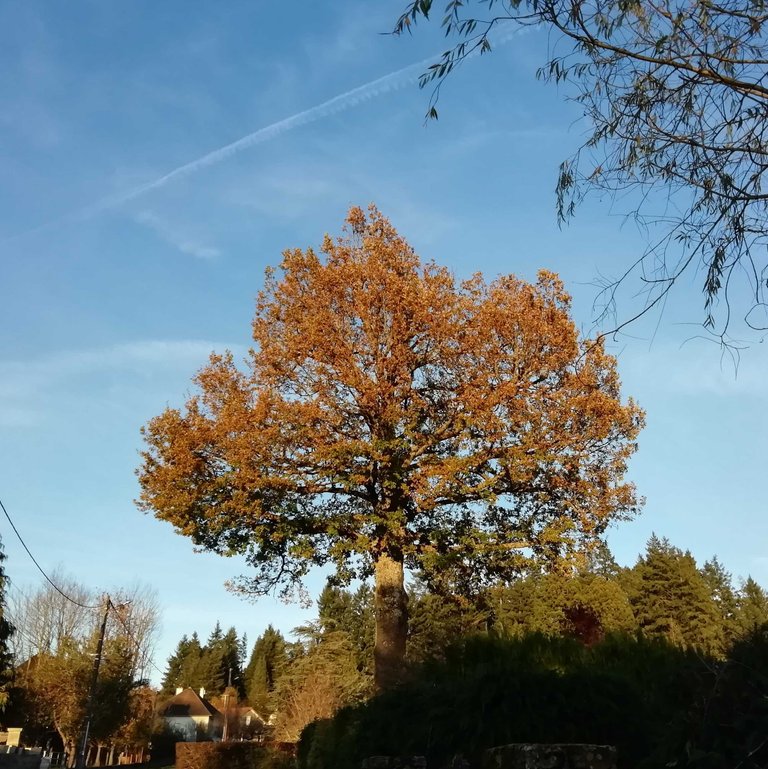 Prepared breakfast, walked dogs, served breakfast.
Judged zapfic.club contest
Walked dogs
Did some felting
Walked dogs again
More felting.
More dog walking
Today, I wrote for 10 mins using @mariannewest's Freewriters community Freewrite prompt and used The Most Dangerous Writing App to write it. If you stop writing for more than 3 seconds your work is deleted!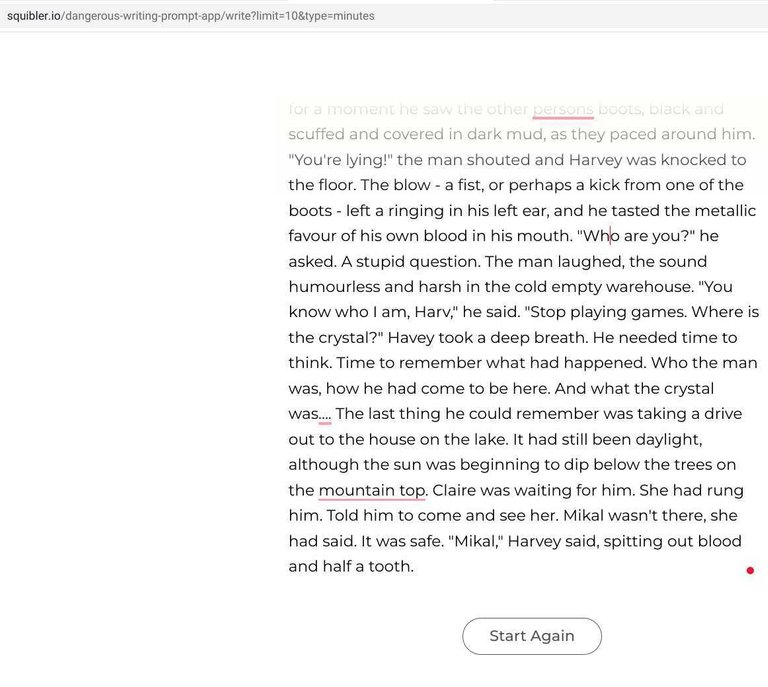 The bright light hurt his eyes.
He tried to put his hands to his face but they wouldn't move. They were bound, he realised. He became aware of the rough rope that cut into his wrists.
"Tell me where it is!" a voice came into his left ear. It was loud, harsh and hurt his eardrum as if a knife had been plunged into his brain.
"I..." he started. He was confused.
He couldn't remember where he was, or what was going on.
"I don't know what you are talking about," he said finally. His voice was weak and shaking.
The light bobbed away from his face and for a moment he saw the other person's boots, black and scuffed and covered in dark mud, as they paced around him.
"You're lying!" the man shouted and Harvey was knocked to the floor. The blow - a fist, or perhaps a kick from one of the boots - left a ringing in his left ear, and he tasted the metallic favour of his own blood in his mouth.
"Who are you?" he asked.
A stupid question.
The man laughed, the sound humourless and harsh in the cold empty warehouse.
"You know who I am, Harv," he said. "Stop playing games. Where is the crystal?"
Havey took a deep breath. He needed time to think. Time to remember what had happened. Who the man was, how he had come to be here.
And what the crystal was...
The last thing he could remember was taking a drive out to the house on the lake. It was still daylight, although the sun was beginning to dip below the trees on the mountaintop.
Claire was waiting for him.
She had rung him. Told him to come and see her.
Mikal wasn't there, she had said.
It was safe.
"Mikal," Harvey said, spitting out blood and half a tooth.

This report was published via Actifit app (Android | iOS). Check out the original version here on actifit.io




11/11/2022

14680

---
---