November 12 2022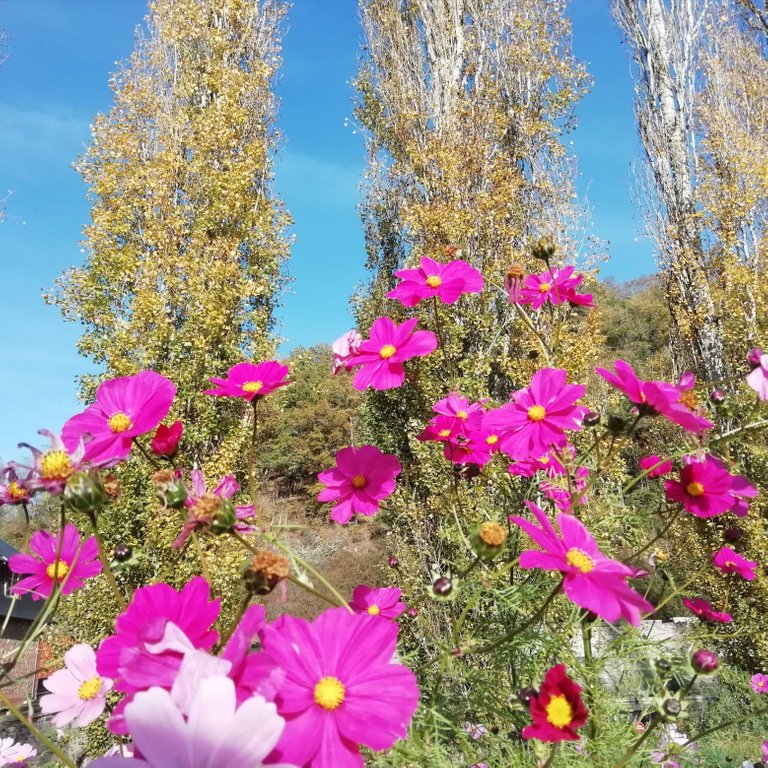 Today was a nice day. Walked the dogs before serving breakfast and again around midday.
Went to Aubusson for a pizza then walked dogs down by the river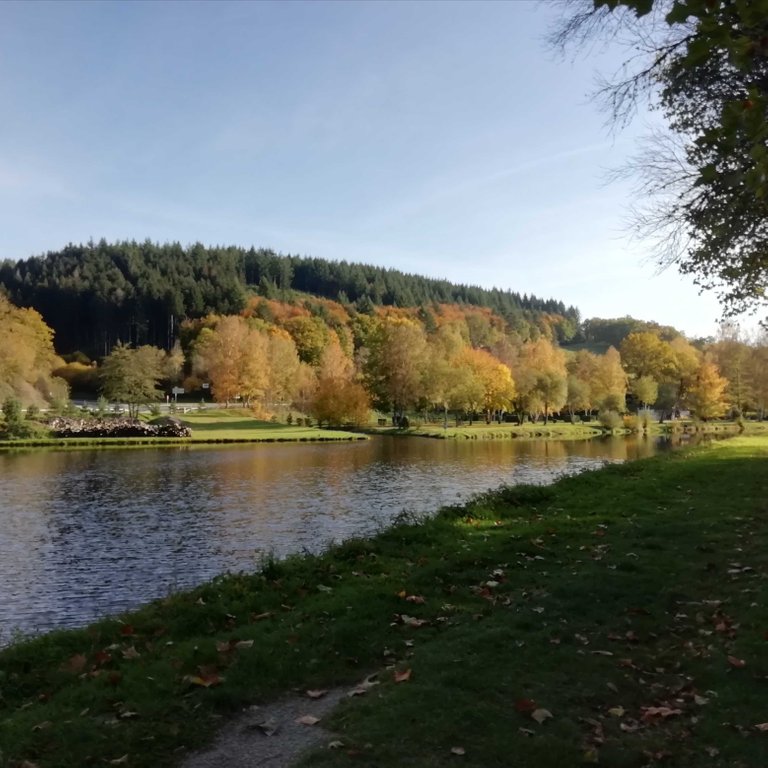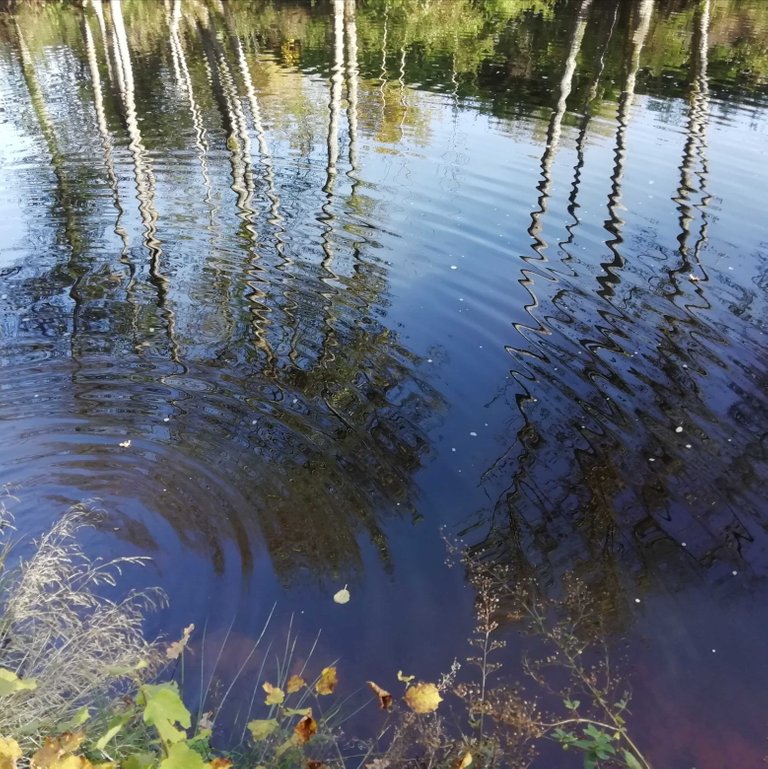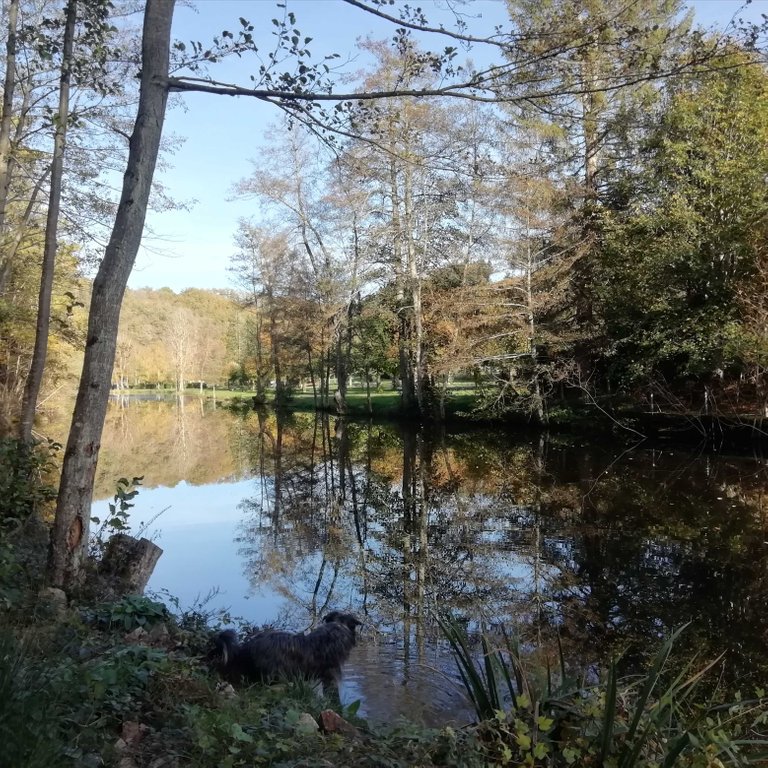 Did some felting when got home, then wked dogs again before bed
Today, I wrote for 10 mins using @mariannewest's Freewriters community Freewrite prompt and used The Most Dangerous Writing App to write it. If you stop writing for more than 3 seconds your work is deleted!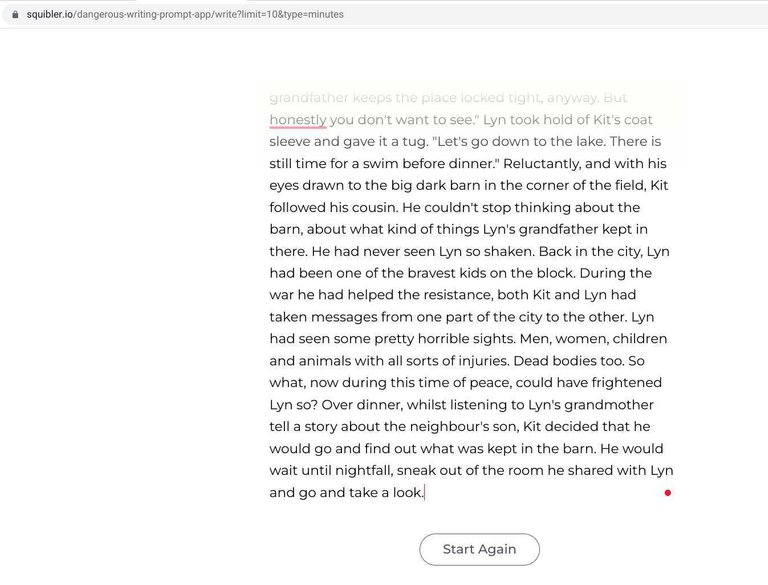 "Don't go near the barn," Lyn said. "The animals in there are really scary."
Kit laughed.
"You're scared of cows and pigs?" he snorted. "I thought you were a country boy, now."
Lyn shook his head.
"My grandfather doesn't keep cows or pigs in there. Or goats, or rabbits or anything you've seen." His face was white and his eyes were wide. "You don't want to see them. They are not natural."
Kit couldn't help himself: "I wanna see. Let's go and see."
Lyn shook his head.
"Don't go in there. My grandfather keeps the place locked tight, anyway. But honestly you don't want to see." Lyn took hold of Kit's coat sleeve and gave it a tug. "Let's go down to the lake. There is still time for a swim before dinner."
Reluctantly, and with his eyes drawn to the big dark barn in the corner of the field, Kit followed his cousin.
He couldn't stop thinking about the barn, about what kind of things Lyn's grandfather kept in there.
He had never seen Lyn so shaken.
Back in the city, Lyn had been one of the bravest kids on the block. During the war he had helped the resistance, both Kit and Lyn had taken messages from one part of the city to the other. Lyn had seen some pretty horrible sights. Men, women, children and animals with all sorts of injuries.
Dead bodies too.
So what, now during this time of peace, could have frightened Lyn so?
Over dinner, whilst listening to Lyn's grandmother tell a story about the neighbour's son, Kit decided that he would go and find out what was kept in the barn. He would wait until nightfall, sneak out of the room he shared with Lyn and go and take a look.

This report was published via Actifit app (Android | iOS). Check out the original version here on actifit.io




12/11/2022

15876

---
---