¡ Comodín a muerte..! // Wildcard to death..! [ESP/ENG] || OPINION
      Es increíble la marcha del tiempo. Obligados todavía por la pandemia en los países del tercer mundo, los encierros han continuado y es increíble pensar que la temporada de Grandes Ligas llega a su fín. Es como morir un poco porque la acción nos mantenía distraídos de los problemas cotidianos. Aún así, nos queda Octubre por delante y un sin fin de emociones en éstos seis últimos días del calendario, donde los comodines están muy peleados y les entregamos un análisis de como puede terminar todo el domingo, cuando caiga el último out de la ronda divisional.
It's amazing how time marches on. Still forced by the pandemic in third world countries, the lock-ins have continued and it is incredible to think that the major league season is coming to an end. It's like dying a little because the action kept us distracted from everyday problems. Still, we have October ahead of us and endless emotions in these last six days of the calendar, where the wild cards are very close and we give you an analysis of how it could all end on Sunday when the last out of the divisional round falls.
      Con los Rays de Tampa y los Medias Blancas de Chicago ya clasificados dada sus extraordinarias temporadas, la atención de la Liga Americana se dirige a los Astros de Houston, quienes con ventaja de 4 juegos y medio, solo necesitan ganar un par de partidos más para asegurar el banderín de la división Oeste, situación que ya se da por descontado. Es aquí cuando las miradas giran hacia la lucha por el comodín de la liga donde tenemos cuatro (4) equipos aspirantes, con Cleveland y Oakland ya descartados.
With the Tampa Rays and Chicago White Sox already qualified given their extraordinary seasons, the American League's attention turns to the Houston Astros, who with a 4.5 game lead, only need to win a couple more games to secure the West division pennant, a situation that is already taken for granted. It is here when all eyes turn to the fight for the league's wild card where we have four (4) contending teams, with Cleveland and Oakland already ruled out.
---

      Así las cosas, los Yankees de Nueva York, los Medias Rojas de Boston, los Azulejos de Toronto y los Marineros de Seattle (¿Quien lo diría?) entran a la semana fratricida con una oportunidad inmensa de quedar con los comodines, solo que tendrán que pelear duro. Los Yankees reciben a los Azulejos en casa para una serie de tres partidos y luego viajan a Florida para cerrar la temporada contra los Rays. Los Medias Rojas cerraron ya la temporada en Fenway y jugaran en la carretera contra los Orioles y los Nacionales. En teoría, Boston lo tiene más sencillo dado los records de sus oponentes.
Having said this, the New York Yankees, Boston Red Sox, Toronto Blue Jays, and Seattle Mariners (who knew?) enter the fratricidal week with a huge chance to clinch the wild cards, only they will have to fight hard. The Yankees host the Blue Jays at home for a three-game series and then travel to Florida to close out the season against the Rays. The Red Sox have already closed out the season at Fenway and will play the Orioles and Nationals on the road. On paper, Boston has it easier given the records of their opponents.
      Los Azulejos juegan con los Yankees y los Orioles en la carretera (acá la clave está en barrer a los Yankees), por último, los sorprendentes Marineros están comprometidos en la carretera con los Atléticos y los Angelinos (pero con un juego menos por jugar, es decir, cinco partidos). El panorama indica que los Marineros la tienen difícil, y los tres aspirantes más serios serían Nueva York, Boston y Toronto. Si los Yankees juegan como lo hicieron la última semana y le ganan la serie a Toronto, puede que el juego extra sea en Fenway. Si por el contrario, vuelven a pendular hacia el desastre, el juego extra será entre Toronto y Boston.
The Blue Jays play the Yankees and Orioles on the road (the key here is to sweep the Yankees), and finally, the surprising Mariners are engaged on the road with the Athletics and Angelinos (but with one less game to play, i.e., five games). The outlook indicates that the Mariners have it tough, and the three most serious contenders would be New York, Boston, and Toronto. If the Yankees play like they did last week and win the series against Toronto, the extra game may be at Fenway. If, on the other hand, they swing back to disaster, the extra game will be between Toronto and Boston.
      En la liga Nacional las cosas están igual de emocionantes, pero menos complicadas. ¿La razón? Con los Cerveceros de Milwaukee ya en el trono de la división Central y Los Gigantes de San Francisco junto a los Dodgers de los Ángeles, con el banderín o uno de los puestos del comodín ya asegurados (ambos tienen más de 100 juegos ganados y no hay manera de darles alcance), la lucha se centra en la división restante y el segundo comodín. Atlanta y Filadelfia comienzan hoy una serie que determinará el campeón del Este de la Nacional.
In the National League, things are just as exciting but less complicated. The reason? With the Milwaukee Brewers already on the throne of the Central Division and the San Francisco Giants along with the Los Angeles Dodgers with the pennant or one of the wild card spots already clinched (both have more than 100 games won and there is no way to catch them), the fight is on for the remaining division and the second wild card. Atlanta and Philadelphia begin a series today that will determine the National League East champion.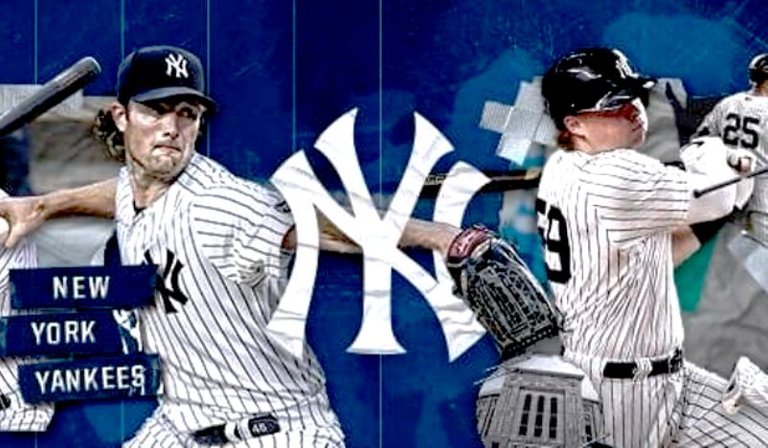 Source

      Los Bravos tienen que ganar dos de tres o barrer a Filadelfia para viajar a Nueva York tranquilos a cerrar la temporada contra los Mets; por su lado lo mismo vale para Filadelfia, a quienes no solo les vale barrer a Atlanta sino que tendrán que ir a Miami a mantener la ventaja contra los Marlins. Los dos tendrían un chance mínimo en el comodín ¿Por qué? Los milagrosos Cardenales de San Luis, quienes andan metidos en una racha de 16 juegos ganados de manera consecutiva, solo tendrán que defender la ventaja en la segunda posición del comodín contra los Cerveceros y los alicaídos Cachorros de Chicago en la carretera.
The Braves have to win two out of three or sweep Philadelphia to travel to New York to close the season against the Mets; the same goes for Philadelphia, who not only have to sweep Atlanta but also have to go to Miami to keep the lead against the Marlins. Both would have a minimal chance at the wild card. The miraculous St. Louis Cardinals, who are riding a 16-game winning streak, will only have to defend the lead in the second wild-card spot against the Brewers and the struggling Chicago Cubs on the road.
      ¿Más emociones? Imposible. No puedo pronosticar quienes pasarán en el este de la Nacional, porque ambos equipos han jugado irregularmente y no han demostrado consistencia. Los Filis vienen jugando bien y por ello le dieron alcance a los Bravos. La ley de probabilidades se encuentra al lado de Atlanta. Solo faltará saber entre San Francisco y Los Ángeles, quién jugará con San Luis por la posición extra en la postemporada. Todos pendientes, mis estimados lectores, ésta semana es matar o morir.
More emotions? Impossible. I can't predict who will advance in the NL East, because both teams have played inconsistently and have not shown consistency. The Phillies have been playing well and that's why they caught up to the Braves. The law of probabilities is on Atlanta's side. The only thing that remains to be seen is between San Francisco and Los Angeles, who will play St. Louis for the extra position in the postseason. All eyes are on you, my dear readers, this week is killing or be killed.
---
P.S. English is not my native language, apologize for that.
I used a web translator for english text (DeepL)
---
---