Una tarjeta descuidada... // A careless card... [ESP/ENG] || OPINION

      Uno de los trabajos más profuso y productivo del béisbol, es reunir inteligencia sobre el equipo oponente con el fin de plantear la estrategia propia. Muchos de los que desconocen este deporte ignoran la cantidad de personas que trabajan en la acumulación de esos datos. Luego los intérpretes los procesan para que, finalmente, quienes toman las decisiones estratégicas planteen el camino del equipo en cada partido. Es así como cada sector del equipo (defensivo y ofensivo) posee un tarjeta de estrategia.
One of the most profuse and productive jobs in baseball is to gather intelligence about the opposing team in order to develop one's own strategy. Many of those unfamiliar with the sport are unaware of the number of people who work to accumulate this data. Then the interpreters process it so that, finally, the strategic decision-makers can set out the team's path for each match. This is how each sector of the team (defensive and offensive) has a strategy card.
      Entonces, cada pelotero es escrutado desde el sistema de ligas menores hasta que llega a las grandes ligas, donde comienza otra etapa de reunir información sobre ese pelotero. Digamos que es la carrera deportiva más observada: cuales lanzamientos le hacen más daño, por cual zona del home plate debe pasar el lanzamiento, cuál es la mezcla de pitcheos en un turno y bajo cuáles circunstancias se lanza de un modo u otro (es diferente lanzar cuando hay hombres en bases que cuando las bases están limpias), cómo se va a parar la defensiva y un sinnúmero de situaciones estudiadas de antemano.
So, each player is scrutinized from the minor league system until he reaches the major leagues, where another stage of gathering information about that player begins. Let's say it's the most observed sports career: which pitches hurt him the most, which zone of home-plate the pitch should go through, what is the pitching mix in a turn, and under which circumstances he pitches one way or another (it's different to pitch when there are men on bases than when the bases are clear), how the defense is going to stop him and a myriad of situations studied beforehand.
---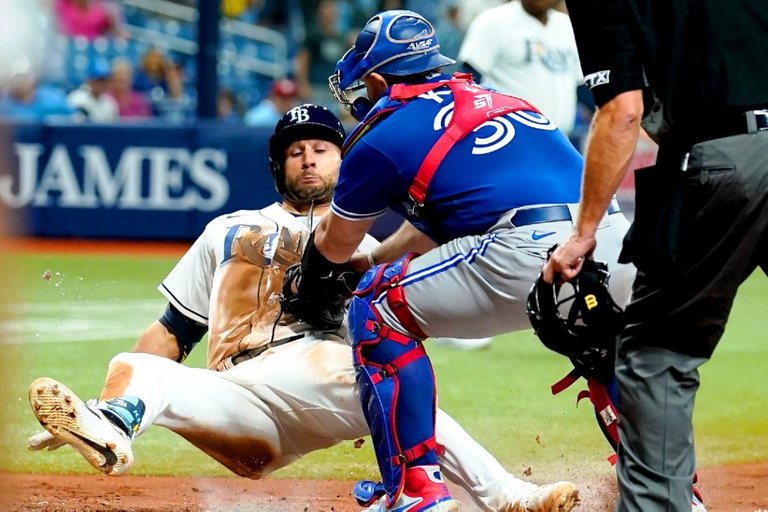 Source

      30 equipos a 40 hombres en el roster cuando el mes de Agosto se hace presente, le dará una perspectiva a mi querido lector, de cuánta información debe disponer cada pelotero. Y es humanamente imposible recordar toda esa data. Por ello los equipos se sirven de una tarjeta donde anotan toda la estrategia. Y por razones más que obvias, las tarjetas son diferentes para cada posición en el campo. La más complicada de todas es la que posee el catcher. Ya hemos escrito hasta el cansancio la dificultad de esa posición, pero no hemos escrito sobre la radiografía de cada oponente que posee el receptor descrita en esa tarjeta.
30 teams to 40 men on the roster when the month of August rolls around will give my dear reader a perspective on how much information each player must-have. And it is humanly impossible to remember all that data. That is why teams use a card where they write down all the strategies. And for more than obvious reasons, the cards are different for each position on the field. The most complicated of all is the catcher's card. We have already written ad nauseam about the difficulty of that position, but we have not written about the x-ray of each opponent that the catcher has described on the card.
      Habiendo puesto en contexto la dichosa tarjeta, he aquí que el día lunes hubo un hecho para poner a pensar sobre la honestidad en el juego. Kevin Kiermaier se dirigía raudo y veloz hacia la goma con la carrera de acercar a los Rays de Tampa en el marcador favorable a los Azulejos de Toronto. Solo que no esperaba el buen tiro que hizo el jardinero al catcher mexicano Alejandro Kirk, para ponerlo out en el home. En el interín del roce en la goma, la bendita tarjeta se le cayó de la muñequera al receptor de los pájaros azules.
Having put the blissful card in context, here's a sobering fact about honesty in the game on Monday. Kevin Kiermaier was heading toward the rubber with the run to bring the Tampa Bay Rays within one run of the Toronto Blue Jays. He just didn't expect the good throw that the outfielder made to Mexican catcher Alejandro Kirk, to put him out at home. In the middle of the rub on the rubber, the blessed card fell from the wristband of the blue jays' catcher.
      ¿Qué pasó? El jardinero veterano de Tampa vió la tarjeta en el suelo y ni corto como tampoco perezoso, la tomó y se la quedó con él. Un souvenir como le diríamos en el caribe. Kevin caminó hacia la cueva con el recuerdo y cuando terminó el inning, Alejandro reparó en la pérdida de la tarjeta. El batboy de Toronto fue enviado como representante del equipo a la cueva de los Rays con el fin de recuperar la tarjeta. Nein le respondieron. Una negación plausible en el caribe pero reprobable en la impoluta psico realidad anglosajona.
What happened? The veteran outfielder from Tampa saw the card on the ground and, not too shy and not too lazy, took it and kept it with him. A souvenir as we would say in the Caribbean. Kevin walked to the cave with the souvenir and when the inning was over, Alejandro noticed the loss of the card. The Toronto batboy was sent as a team representative to the Rays' cave in order to retrieve the card. Nein they replied. A plausible denial in the Caribbean but reprehensible in the untainted Anglo-Saxon psycho-reality.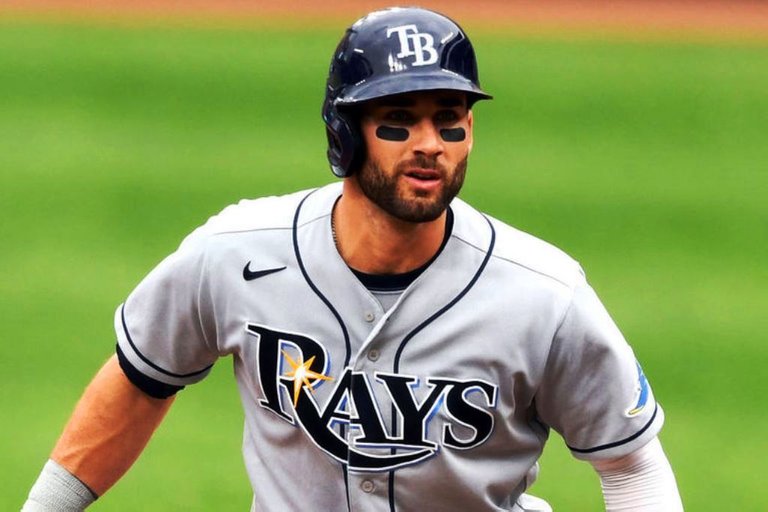 Source

      Ayer, ante la denuncia del equipo de Toronto a los medios, tuvo que salir el mánager de Tampa Kevin Cash a disculparse en representación los floridianos. Habló con el mánager contrario, el coach de pitcheo y el gerente general. Y hasta ahí. No devolvieron la tarjeta ¿Quién le culparía? Sí, ya les escucho decir: "Oye fermiónico, pero eso estuvo mal" Pero ¿acaso el catcher no es responsable de su custodia? ¿Quién, en su sano juicio, estando en una carrera por clasificar a la postemporada, devolvería la tarjeta?
Yesterday, after the Toronto team complained to the media, Tampa manager Kevin Cash had to come out and apologize on behalf of the Floridians. He spoke with the opposing manager, the pitching coach, and the general manager. And that's it. They didn't return the card. Who would blame him? Yeah, I can hear them saying: "Hey fermionico, but that was wrong" But, isn't the catcher responsible for its safekeeping? Who in their right mind, being in a race to qualify for the postseason, would return the card?
      Lo bonito del béisbol, precisamente, es su complejidad y ella no está divorciada del comportamiento humano, cuando de la competencia a muerte se trata ¿Qué piensa? Mi estimado lector ¿Usted la habría devuelto? Y entonces salió toda la mass media americana a condenar el robo de la bendita tarjeta. Es decir, el mundo al revés. Si estás compitiendo y eres el responsable de custodiar la estrategia del equipo, la responsabilidad es tuya y no del que se sirve de un momento de descuido. Al menos así lo veo. Sus pensamientos en los comentarios.
The beauty of baseball, precisely, is its complexity and it is not divorced from human behavior when it comes to competition to death. What do you think? My dear reader, would you have returned it? And then the entire American mass media came out to condemn the theft of the blessed card. In other words, the world is upside down. If you are competing and you are responsible for guarding the team's strategy, the responsibility is yours and not that of the one who takes advantage of a moment of carelessness. At least that's how I see it. Your thoughts in the comments.
---
P.S. English is not my native language, apologize for that.
I used a web translator for english text (DeepL)
---
---