[ENG|ESP] Time flies when we are having fun | El tiempo vuela cuando nos diviertimos
Pleasant moments to remember and treasure
The cure for bad times are the good times, and nothing better than a photo to remember them with all their details.
The music, aromas and flavors can also transport us to relive those memories. There await us those emotions and feelings that brighten our lives.
Momentos gratos para recordar y atesorar
La cura para los malos ratos son los buenos momentos, y nada mejor que una foto para recordarlos con todos sus detalles.
La música, los aromas y los sabores también pueden transportarnos a revivir esos recuerdos. Ahí nos esperan esas emociones y sentimientos que nos alegran la vida.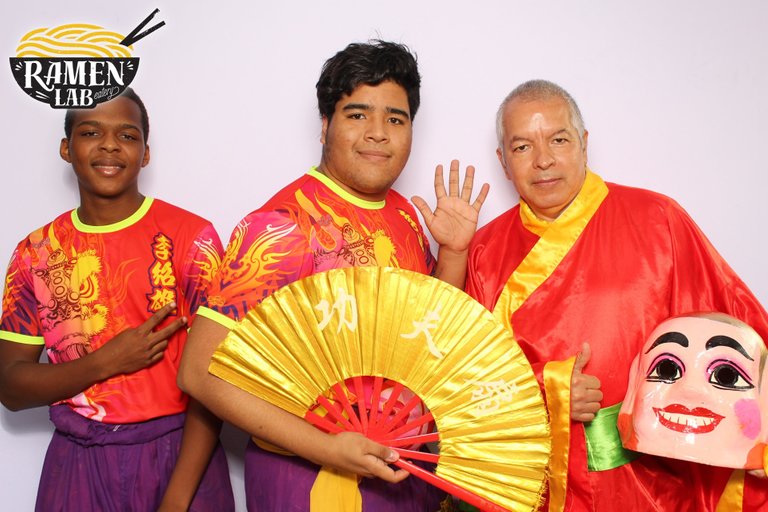 Life is better in communities
We are at least a dozen kung fu students performing the ritualistic lion dance, wherever people call us.
Since I'm the oldest and bulkiest, I almost always represent Buddha. At my side is my replacement. And on the other side is who handles his lion head.
This continuous activity (a few times a month) increases our knowledge of the team and familiarity with each other. On average we travel 1 hour, we dance 15 minutes, we travel another hour back, and in return we all eat in a restaurant.
Each community has its attractions, for example in
Hive
: the cultivation of poetry in
Cervantes
, the motivating support in
Aliento
, or staying active in
Actifit
.
Se vive mejor en comunidad
Por lo menos somos una docena de estudiantes de kung fu realizando la danza ritual del león, dondequiera que la gente nos llame.
Como soy el mayorcito y mas abultado, casi siempre represento a Buda. A mi lado esta mi reemplazo. Y del otro lado esta quien maneja su cabeza de león.
Esta actividad constante (algunas veces por mes) aumenta nuestro conocimiento del grupo, y la familiaridad entre nosotros. En promedio viajamos 1 hora, bailamos 15 minutos, viajamos otra hora de regreso, y a cambio comemos todos en un restaurante.
Cada comunidad tiene sus atractivos, por ejemplo en
Hive
: el cultivo de lo poético en
Cervantes
, el apoyo motivador en
Aliento
, o mantenerse activo en
Actifit
.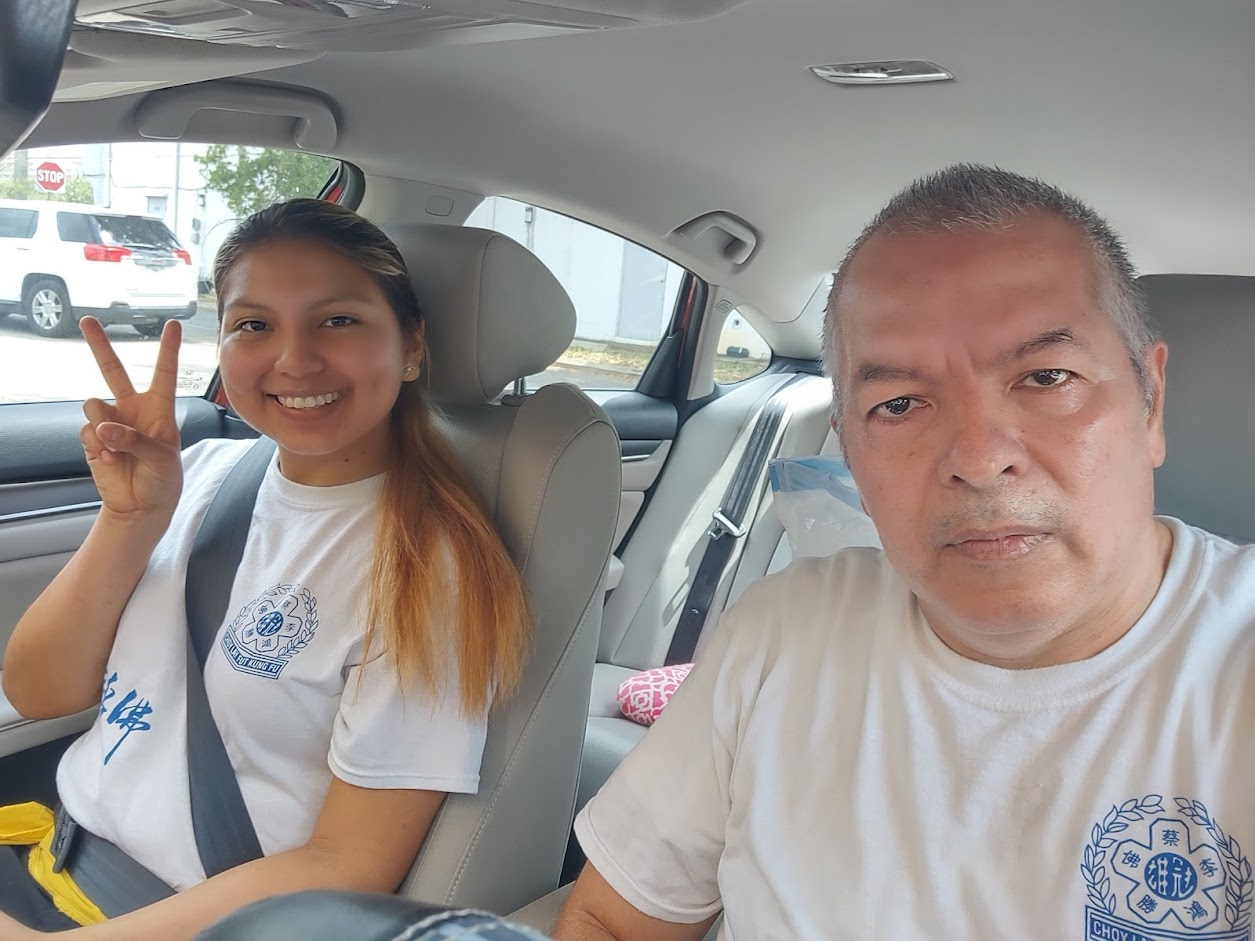 Looking for balance
My daughter and I just completed a year at this school and on the lion dance team. She also participates in the dragon dance for the Chinese New Year.
It was her initiative to join our school. We have lived all her life in south florida. And she was briefly a student of
my previous school
where I was during her first 10 years.
With this activity we avoid a sedentary lifestyle, balance her studies, my retirement, and our recent loss of her grandma who lived with us.
For 10 years before this, I studied and practiced the exercises that I collected on
and which I recommend to sedentary people.


buscando el equilibrio
Mi hija y yo recien cumplimos un año en esta escuela y en el equipo de los bailes de león. Ella también participa en el baile del dragón, para el año nuevo chino.
Fué su iniciativa unirse a nuestra escuela. Hemos vivido toda su vida en el sur de Florida. Y brevemente estudió en
mi escuela anterior
, donde estuve durante sus primeros 10 años.
Con esta actividad evitamos el sedentarismo, equilibramos sus estudios, mi retiro y la reciente pérdida de su abuelita que vivía con nosotros.
Durante 10 años antes de esto, estudié y practiqué los ejercicios que recopilé en
y que recomiendo a las personas sedentarias.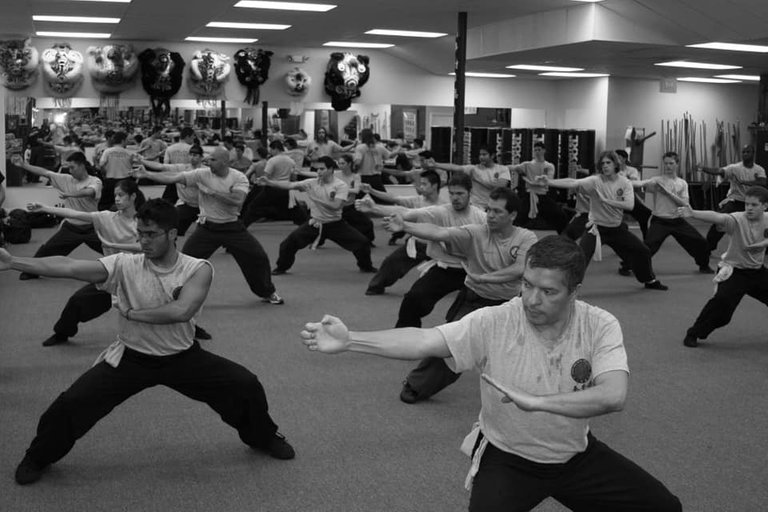 Exploring preferences to continue
That is me in
my previous school
, more than a decade ago. And as you can see on the wall, they also have lions. Not as active as ours.
It is better to flow with what we like, and try new things while we can. I had to get to retirement to dedicate myself to this, where almost all of them are minors
Some kids go because their parents take them. Others do not want to be bored at home. Recently, my first granddaughter also joined the school to keep us company.
𝒲𝑒𝓁𝓁, 𝓉𝒽𝒶𝓉'𝓈 𝒽𝑜𝓌 𝓌𝑒 𝓉𝒶𝓀𝑒 𝒶𝒹𝓋𝒶𝓃𝓉𝒶𝑔𝑒 𝑜𝒻 𝑜𝓊𝓇 𝒷𝓁𝑒𝓈𝓈𝒾𝓃𝑔𝓈. ℋ𝑜𝓌 𝒶𝓇𝑒 𝓎𝑜𝓊 𝓉𝒶𝓀𝒾𝓃𝑔 𝒶𝒹𝓋𝒶𝓃𝓉𝒶𝑔𝑒 𝑜𝒻 𝓎𝑜𝓊𝓇𝓈?
Explorando preferencias para continuar
Ese soy yo en
mi escuela anterior
, hace más de una década. Y como puede ver en la pared, también tienen leones. Pero no tan activos.
Es mejor fluir con lo que nos gusta y probar cosas nuevas mientras podamos. Tuve que llegar al retiro para dedicarme a esto, donde casi todos son menores de edad.
Algunos niños van porque sus padres los llevan. Otros no quieren aburrirse en casa. Recientemente, mi primera nieta también se unió a la escuela para hacernos compañía.
ℬ𝓊𝑒𝓃𝑜, 𝒶𝓈𝒾́ 𝑒𝓈 𝒸𝑜𝓂𝑜 𝒶𝓅𝓇𝑜𝓋𝑒𝒸𝒽𝒶𝓂𝑜𝓈 𝒹𝑒 𝓃𝓊𝑒𝓈𝓉𝓇𝒶𝓈 𝒷𝑒𝓃𝒹𝒾𝒸𝒾𝑜𝓃𝑒𝓈. ¿𝒞𝑜́𝓂𝑜 𝑒𝓈𝓉𝒶́𝓈 𝒶𝓅𝓇𝑜𝓋𝑒𝒸𝒽𝒶𝓃𝒹𝑜 de 𝓁𝒶𝓈 𝓉𝓊𝓎𝒶𝓈?
---
---