I need your support! / Ich brauche eure Unterstützung!
I need your support!
Hello everyone.
Many of you already know the Sports Power Delegation!
I intend to support the delegation of
10000 tokens tenfold soon!
This will then weekly:
100000 Tokens
for 1 month as a delegation.
For this I need a "Vote" from you.
On the frontend:
https://www.sportstalksocial.com
you will find on the top left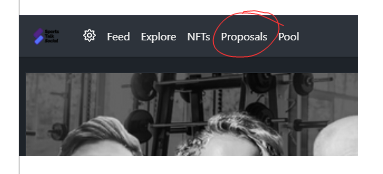 There please go to Proposals and vote for my request.
(With you there is then "Vote" to recognize!).

If there are many votes, I get support from the system.
For you it means only one click!
If you have questions, please just ask!
Thank you.
The Filosof
Translated with www.DeepL.com/Translator (free version)
DEUTSCH
Ich brauche eure Unterstützung!
Hallo Allerseits.
Viele von Euch kennen bereits die Sports-Power Delegation!
Ich beabsichtige die Delegation von
10000 Token demnächst zu verzehnfachen!
Damit werden dann wöchentlich:
100000 Token
für 1 Monat als Delegation verlost.
Dafür benötige ich von Euch ein "Vote".
Auf dem Frontend:
https://www.sportstalksocial.com
findet ihr Oben links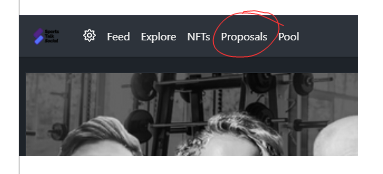 Dort bitte auf Proposals gehen und meine Anfrage dort einfach Voten.
(Bei Euch ist dort dann "Vote" zu erkennen!)

Wenn dort viele Votes eingehen, erhalte ich Unterstützung aus dem System.
Für Euch bedeutet es nur einen Klick!
Wenn Ihr Fragen habt, bitte einfach stellen!
Ich Danke Euch.
Der Filosof
---
---