Buffalo Bills "Diggs" deep with Stefon.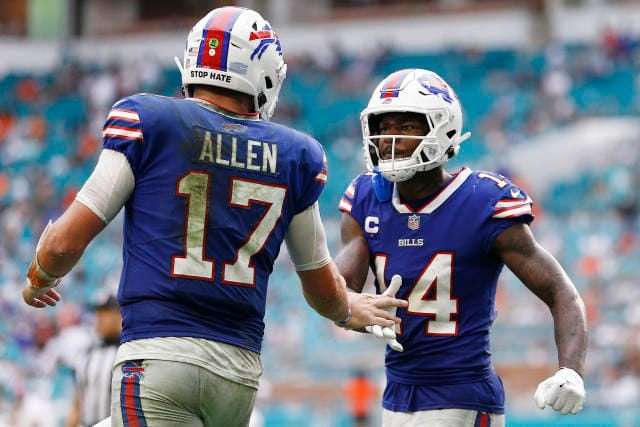 Today the Buffalo Bills made Stefon Diggs the fourth highest paid receiver in the NFL with the second highest number in guaranteed money to the tune of $70 million over four years. This contract will kick in after the two remaining years on his existing contract. This means that Diggs will likely retire a Buffalo Bill and he's already expressed that that's his plan.
As a Bills fan, I love this move. Bringing Diggs in with a trade of four draft picks was one of the most important moves in solidifying Josh Allen as our quarterback of the future. He was a late draft pick who spent the first four years of his career playing for beans by comparison and he's emerged as one of the top talents in the league. He'll continue to draw attention away from our other weapons and keep defenses on their heels for the next six years. What's more, top receivers are just going to get more expensive.
Yes, I entirely support this move. If we're finally going to win a Super Bowl, which I expect we will in the very near future, the pairing of Allen and Diggs will be a key component in that accomplishment.
---
---