Conversation I just had over lunch (paraphrasing).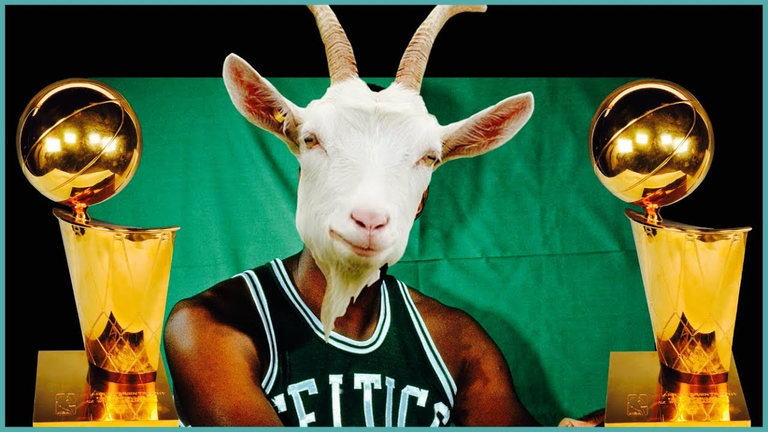 (NBA Finals Preview on ESPN 2 Playing)
Me: Nice. I'm trying to see Boston pull it out.
Random Guy: Ah yeah 🙄 I see how it is. You're one of 'them' Boston fans.
Me: Yeah when the Grizz don't get it done (always) I respect the Celtics franchise.
Guy. Mhm... I bet you do. You white boys just always about Boston cause they used to have a, shall we say, certain kind of player? 😅
Me: Well, I am a white boy, and I do pull for Boston cause they used to have a certain kind of player.
Guy: Mhm. See, I've heard this story before. I suppose you also think this player was the GOAT? 🙄
Me: Absolutely.
Guy: Fine. I'll humor you. What made this particular player the GOAT? Over Jordan, LeBron, Kobe, Magic, Steph, etc.
Me: Greatest defensive player of all time, more rings than anyone 🤷‍♂️
Guy: Bruuuuu what delusional universe are you living in 🤣🤣🤣 Larry Bird won THREE rings and ain't on nobody's top ten defenders list.
Me: Larry who?
Guy: ... 🤨🤨🧐
Me: ...🤔🤔🤔
Guy: Wait, what are you even talking about?
Me: I'm talking bout the GOAT. Eleven-Time NBA Champion and the greatest defender to ever lace up shoes, Bill Russell. Dominated pro basketball during its early rise to popularity, all within a franchise that was (then) one of the least lucrative in the NBA. Defeated the flashier and more popular teams like Las Angeles, thrice slapping down teams with the powerful one-two combination of Wilt Chamberlain and Jerry West. Defeating them as both player AND head coach simultaneously. Yeah, I'm a Celtics fan cause of Bill the-absolute-man Russell. Who's this Bird guy you're talking about?
Guy: 🤣🤣🤣 Aight I respect that. Had me going, there.
---
---