Salary caps and fairness.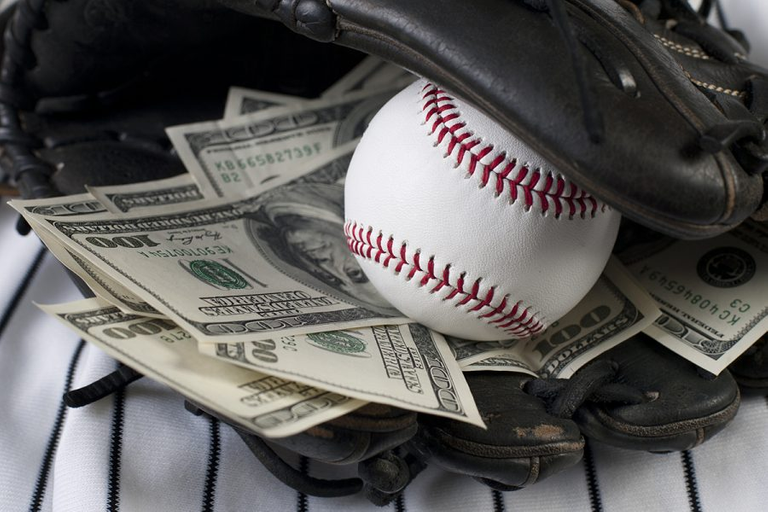 The issue of fairness in sports has been a huge talking point. One area that we're not spending a lot of energy on is the element of salary caps.
The NFL and the NHL are the only two major sports in the USA with a hard cap. In the NFL, if you go over the cap and cook your books, your team could literally be stripped of a Lombardi if you won one that season. Teams with deeper pockets can create some advantages like outbidding other teams for top coaches, general managers, scouts, excreta; but, teams can't simply buy players without having sacrifice in other areas.
Baseball has penalties for going over certain salary limits; but, teams with more money often just pay the penalties. According to Spotrac, the Dodgers have the largest roster payroll for 2022 at $285,508,333 while the Athletics have the lowest at $32,548,334. Moneyball is a great movie and what Billy Beane did with the meager payroll is impressive; but, as was shown in the movie, the Red Sox just implemented the same strategy with more money.
The thing is, I'm old enough to remember the players union going on strike when the MLB tried to implement a salary cap. I would argue that the union was being short sighted.
Baseball is losing revenue for a lot of reasons, not the least of which that it's about as exciting as watching a Stan Brakhage movie. But, the lack of real competitiveness makes it even more dull and hopeless for fans of smaller teams.
The players clearly opposed the salary cap because they figured they'd make less money, which was probably true in the early 90s and might be true for a few top players today; but, making seven to eight figures a year is nothing to scoff at. Baseball's viewership may be dwarfed by the NFL; but, baseball teams only have to pay for half the players that football teams do.
Also, the push to maintain the status quo in Baseball is pushing athletes who play both sports at a high level into football which will inevitably hurt the quality of gameplay. There are nine players in the NFL who make more money themselves than the entire Athletics' budget for players salaries. Kyler Murray was drafted by the A's in the first round - choosing football must have been a no-brainer. That wasn't always the case. If players salaries were handled in baseball the way they are in football, the opportunity to make a similar salary in a significantly less violent sport and to have a longer career would be much more enticing.
Baseball is imploding for a lot of reasons; but, the decision of the union to dig in and fight against moves to make the game more fair isn't helping matters.
---
---