The reports are mostly indicating Deshaun Watson is getting suspended for at least a year.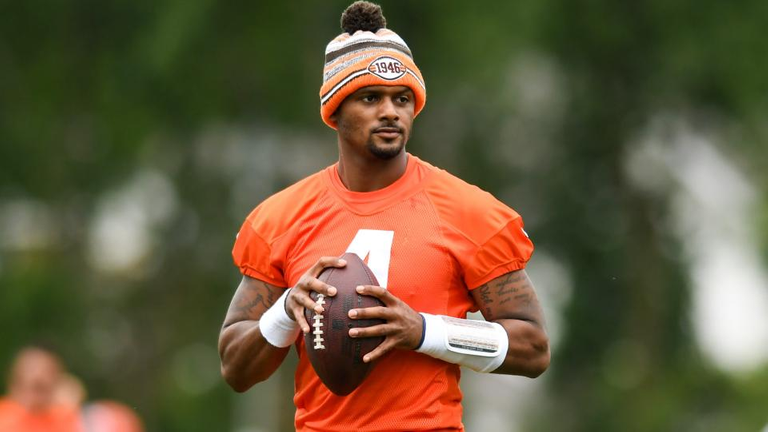 Most people, including me, has kinda jumped to the conclusion that the relationship between Baker Mayfield and the Cleveland Browns is too damaged for him to play for them again.
Now, the thing is, let's be real, Mayfield isn't as good as Watson; but, Brissett isn't as good as Mayfield. The Watson's cap hit is going to be more than $40 million higher than his $10 million this year; so, this is the year where the Browns really want to make a run.
Mayfield would easily be the best shot the Browns' to make a run with Watson out. Mayfield is rightfully pissed; but, after this season, he doesn't have a contract with anybody. He's coming off of a poor season last year. If Watson is legitimately going to be out this season and it's confirmed, I don't think the Browns are trading him at this point and don't think they're cutting him. They probably were never all that interesting in cutting him because they'd still have to pay him $18 million with the added problem that they couldn't control where he goes. Teams have been exploiting the clearly desperate situation that the Browns are in to push the compensation down to a minimum. The Browns aren't going to make their team worse and another team better for a seventh round pick.
So, this is Mayfield's last audition before he hits free agency. The worst thing that he could do to himself is not play. If he wins a playoff game or two, he could easily get a $200 million contract with somebody. If he enters free agency with a bad season followed by no season, I don't see any offers above what he's getting now.
So, the Browns made themselves look bad this entire off-season; but, keeping Mayfield and counting on him sucking it up and playing may make them viable this season.
---
---