Where we go from here?
As many Steemians I also jumped both feet first into the sea of tribes and their tokens.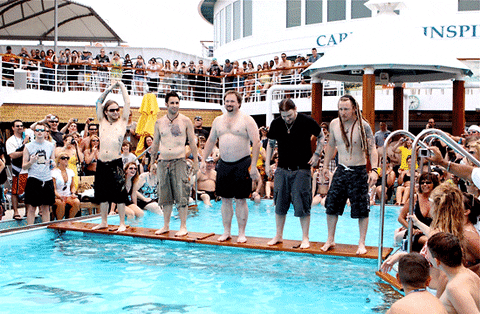 source
While I have still some "issues" seeing the sense in some they are exciting for investing and building communities.
On the other hand they remind me a bit of the ICO craziness we had 2 years ago where people thought everything needs to be tokenized.
Still I am willing to take bets in form of buying some of those tokens and build my stack.
The tribe I have been the most involved is by far sportstalksocial.com, while I have a not been posting very regular there I am up and downvoting there pretty much everyday.
I have still a good chunk of my Steempower delegated to the sportsvoter bot.
I have read that some posts got downvoted which were using the bot though and while it was a very profitable investment, I think I should remove my delegation in the spirit of #newsteem.
I liked the idea of burning tokens and help out the tribe but I like the idea of a pretty much bot free Steem even more and I see the tribes complementary to the whole Steem ecosystem and not instead so we should move in a direction which is not hurting Steem.
We don`t allow bots in our tribe but we send them of to our Motherbase....
I am trying to at least curate daily on Steemit.com and maybe I even pump out a shitpost.
I read posts from people thinking about going all in on certain tribes and while I would love to see tribes succeed I think that is just freaking insane.
In my opinion tribes will be tied to Steem for a long long time if not ever. So Steem will be to those tokens what BTC is for the whole crypto space at the moment.
In addition the liquidity is not really given so if you would need to cash out and you build up a bigger stake, there is a good chance you will crash the market.
---
After saying all that I bought a bit more Pal and Leo tokens and I just stumbled across Dblog and had to buy some of those as well.
I still have a huge bag of Epic Token and I earn some QuratorToken through a delegation while I think I might remove that delegation again also in the spirit of #newsteem.
Which tokens/tribes are you involved in? Do you think delegating to bots is still fine? Especially a question to the Sportstalk people should we maybe close the bot?
---
---