[EN-TR] European Match Results of Turkish Teams-Türk Takımlarının Avrupa Maç Sonuçları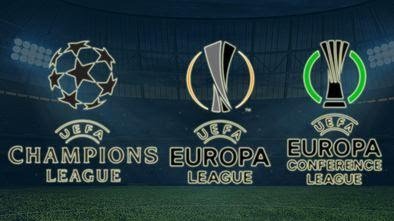 imagesource
The excitement started in the European Cups. This year, 5 teams will represent our country in the UEFA Champions League, UEFA Europa League and UEFA Conference League. Among these teams, Fenerbahçe and Trabzonspor are in the Champions League; Sivasspor in the UEFA Europa League; Başakşehir and Konyaspor will compete in the UEFA Conference League. Trabzonspor will play their first match in the off round in order to stay in the Champions League groups. Fenerbahce, on the other hand, started the UEFA Champions League in the second qualifying round with the match against Dynamo Kyiv on Wednesday. Playing its first match away in Poland due to the war in Ukraine, Fenerbahce left the match in a goalless draw and gained the advantage for the tour in Istanbul.
Sivasspor, the only team that will compete in the second biggest cup of Europe, will start in the play-off round. In the play-off round, he will be able to stay in the groups if he eliminates his yet undetermined opponent. We have two teams that will compete in the UEFA Conference League. Konyaspor, which finished the last season in the 3rd place in the Turkish Super League, and Medipol Başakşehir, which finished in the 4th place, are football teams. they were included in the tournament with the second qualifying round matches played yesterday. While Başakşehir faced Maccabi Natenya team at home, even though he fell back with a goal conceded in the second minute of the match, he managed to equalize the match by finding the draw goal. The return leg of the match, which ended in a 1-1 draw, will be played away on July 28. Konyaspor, Belarus team BATE managed to beat Borisov 3-0. Konyaspor fans provided a great advantage for the match in front of them.
Avrupa Kupalarında heyecan başladı. UEFA Şampiyonlar ligi, UEFA Avrupa Ligi ve UEFA Konferans Ligi'nde bu sene ülkemizi 5 takım temsil edecek.
Bu takımlardan Fenerbahçe ve Trabzonspor Şampiyonlar liginde; Sivasspor UEFA Avrupa Ligi'nde; Başakşehir ve Konyaspor ise Uefa Konferans Liginde mücadele edecekler.
Trabzonspor Şampiyonlar ligi gruplarına kalabilmek adına olay off turunda ilk maçını oynayacak. Fenerbahçe ise Uefa Şampiyonlar Ligi'ne Çarşamba günü Dinamo Kiev le oynadığı karşılaşma ile 2.ön eleme turunda başladı. Ukrayna'daki savaş nedeniyle ilk maçını Polonya'da deplasmanda oynayan Fenerbahçe karşılaşmadan golsüz berabere ayrılarak İstanbul'da ki tur için avantajı kaptı.
Avrupanın ikinci büyük kupasında mücadele edecek tek takımımız olan Sivasspor ise mücadelelerinde play off turunda başlayacak. Play off turunda henüz belli olmayan rakibini elemesi halinde gruplara kalmayı başaracak.
Uefa Konferans Liginde mücadele edecek iki takımımız bulunuyor. Türkiye Süper Ligi'nde geçtiğimiz sezonu 3. Sırada bitiren Konyaspor ve 4.sırada bitiren Medipol Başakşehir futbol takımları
dün oynanan ikinci ön eleme turu maçlarıyla turnuvaya dahil oldular. Başakşehir kendi evinde Maccabi Natenya takımıyla karşılaşırken maçın henüz 2. Dakikasında yediği golle geri düşssede beraberlik golünü bularak maçı eşitlemeyi bildi. 1-1 berabere biten karşılaşmanın rövanşı 28 temmuz'da deplasmanda oynanacak.
Konyaspor, Beyaz Rusya ekibi
BATE Borisov'u 3-0 yenmeyi bildi. Konyaspor taraftarı önünde çıkacağı maç için büyük avantaj sağladı.
---
---