Vision and Road Map of the Hive Football Club Community [ENG-ESP-ITA]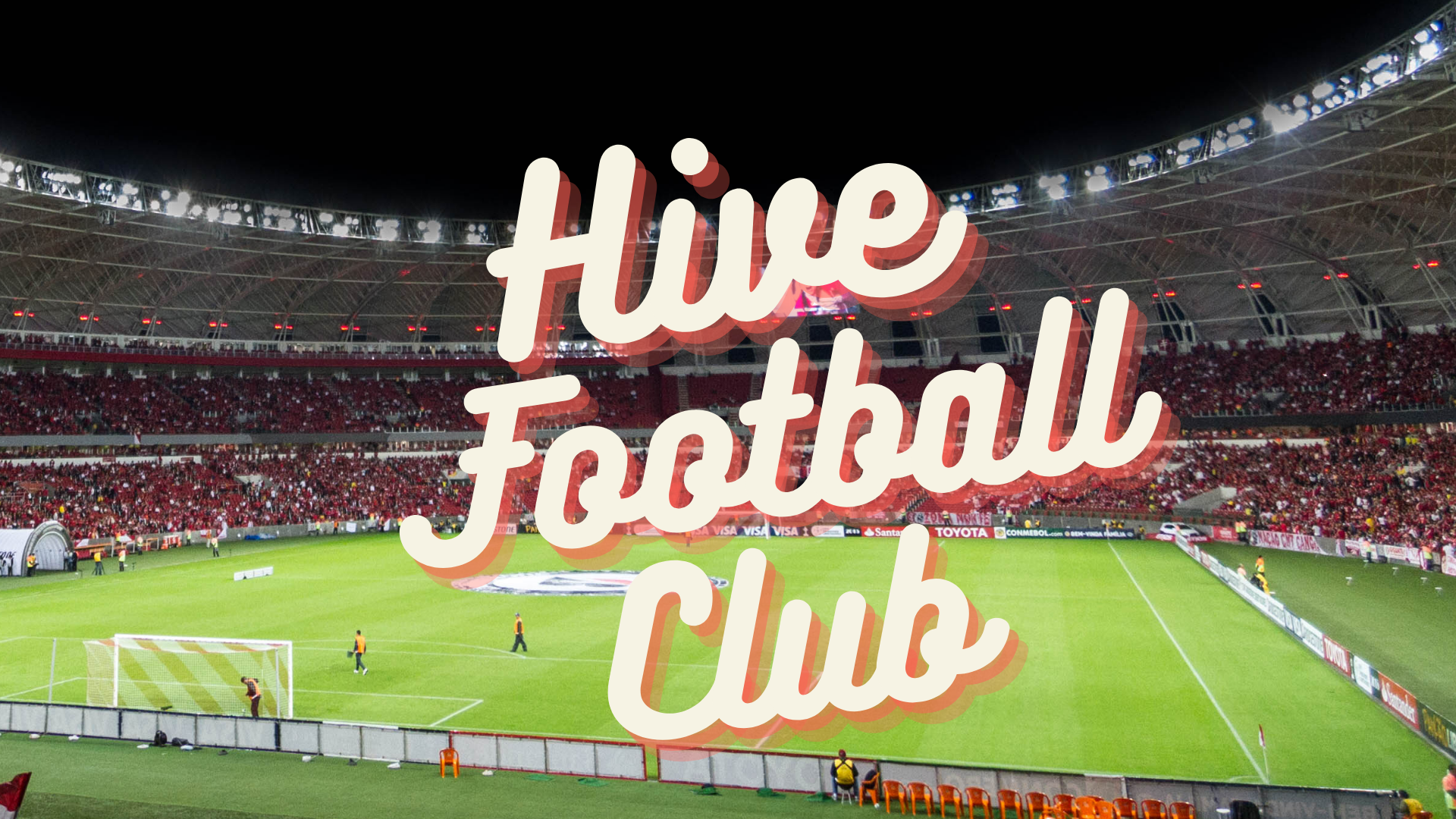 Image created on www.canva.com website. Free of copyright.
HIVE FOOTBALL CLUB: VISION & ROAD MAP
Projects, goals and future vision of the "House of Football Fans"
English version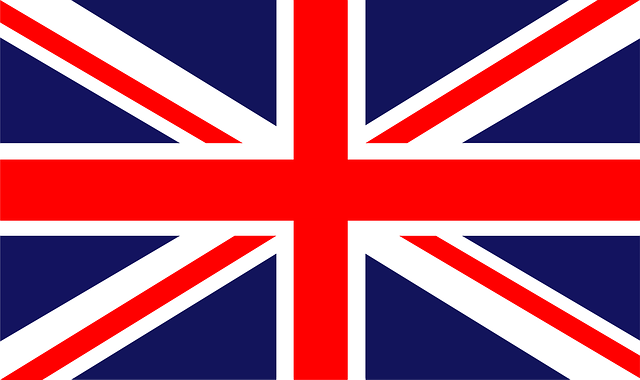 Introduction
Dear friend of Hive Football club,
if you are reading these words, it probably means that you, like me, have a great passion for football and that you are looking for a new home where you can share it with other fans. Maybe it happened to you too, before today, to feel a bit uncomfortable writing about this wonderful sport in other communities, noticing how often the other members seemed not very interested in the topic.
It' s useless to explain, to those who have never experienced them, the emotions of seeing a ball rolling into the net, or watching the performance of the great champions: "It's just eleven men in their underwear", you will hear the answer, from people who do not understand how the human species, since the Palaeolithic age, has been divided into clans or tribes, and that football today is basically just the continuation, on a green field and in the stands of a stadium, of those ancient rivalries.
So, welcome home! Have fun telling an audience of fans, destined to become bigger and bigger, everything you want, with the certainty of finally explaining it to people who "speak the same language as you".
Targets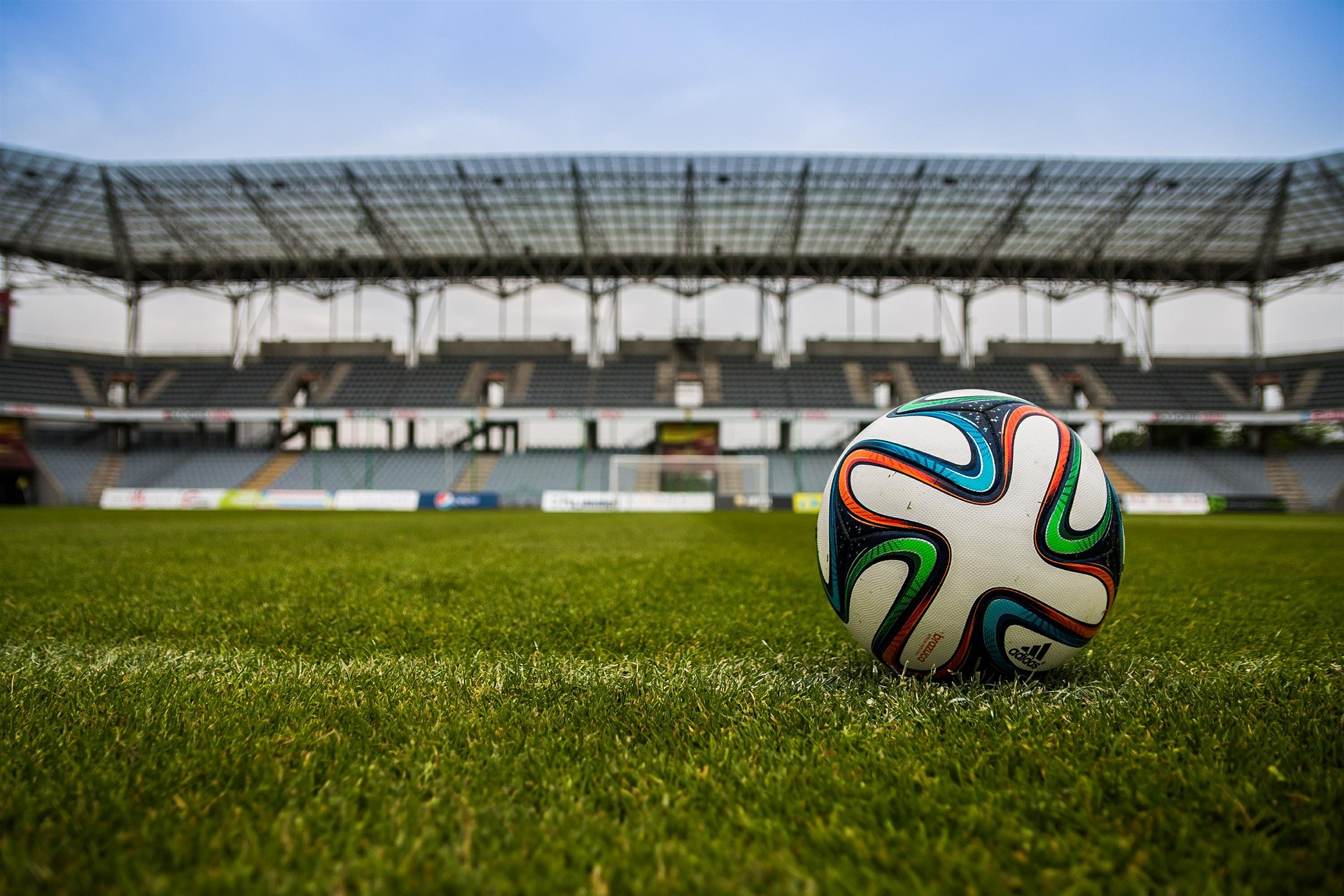 Photo by jarmoluk, free to use (Pixabay)
Although HFC is a newborn community, it doesn't mean that it doesn't have great ambitions to find an adequate space within the platform. In the beginning, passion, the desire to share with others and perhaps the wish to meet new friends will be, as in any newborn "company", the main engine of the Community, but I am sure that in a short time our team will be able to achieve important goals.
This is the road map that I have imagined for the development of HIVE FOOTBALL CLUB:
Increase the number of members - In this first phase we need to create a good base that will serve as the first support for the group's initiatives.
Increase the general HP of the group - Once a good number of users has been reached, the use of the Power UP practice will be encouraged, also thanks to special contests, in order to increase the general voting power of the community and start making the first interesting income.
Create contests - Contests are essential to increase the number of interactions and attract new members. A list of all upcoming contests can be found in the appropriate section.
Encourage the production of quality articles - Quality is the basis of every blog and as such should always be rewarded. Weekly prizes will be awarded for the best articles, which will be published by the official account or by the administrators.
Special attention will be paid to the so-called "tree articles", those contents that are valid, unlike those that are strictly actual, even at a distance of time (stories about championships or great players, anecdotes from the past...), which will lead the articles to obtain a good ranking even in traditional search engines.
Expand the range of the community - In addition to articles, the production of audio podcasts and videos will be encouraged, through the use of the 3speak platform. Here too, the aim is to produce content not only on current affairs, but also on topics that are always valid and available at any time. The official community account will produce audio and video entertainment transmissions in various languages.
Creation of an official community magazine - On a Weekly basis, the life of the community (exclusive articles, best posts of the week, competitions, exclusive prize games) will be collected in a special publication, which can also be downloaded in PDF format.
Creating an e-book of the best publications - The best content will be translated, optimized in style and format and included in an e-book, which will be sold through traditional channels. The revenue will be converted into HIVE tokens and redistributed within the community among those who have participated in the initiative or to fund other activities.
Scheduled contests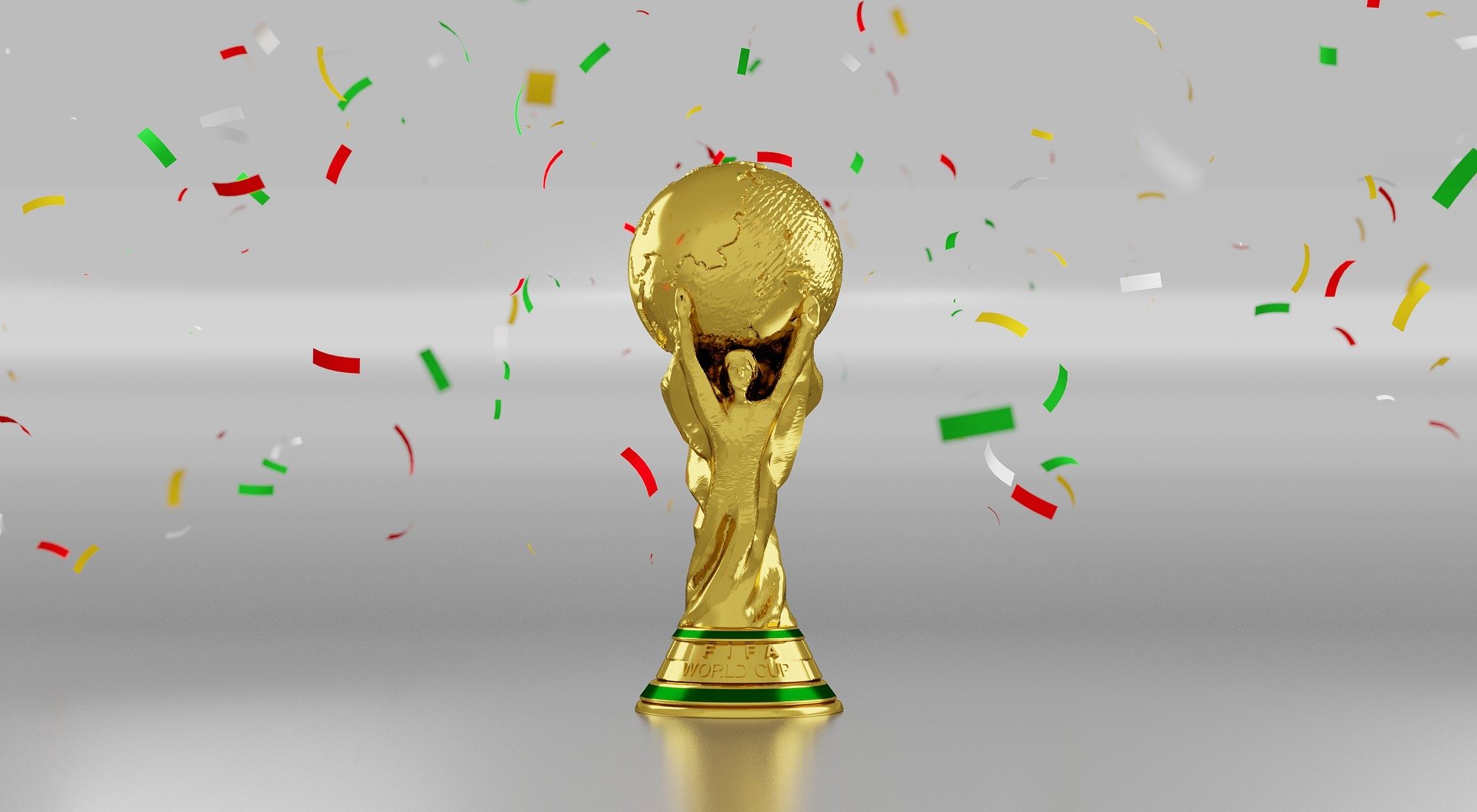 Photo by QuinceCreative, free to use (Pixabay)
As previously announced, contests are an essential part of the life of a community, even more so when its members make up a sports-minded group. Once a good number of users have been reached and a good base for the prizes is guaranteed, a series of recurring contests (to which user-designed ones can be added and supported as appropriate) is planned, as listed below:
Best Power Up of the Week - Users who achieve the best Power Up of the week will be set as beneficiaries, in varying percentages, of the weekly results post.

Guess the results - The classic prediction game, created on a weekly basis, by choosing some matches from the European and World Championships.

Hive Football Club League - A fantasy football-style game in which users create their own team by choosing players to field from the weekly selection. Users challenge each other in direct competitions, following a calendar that will compile a ranking on a weekly basis.

200 words - Using a football image as a starting point, users have to invent an original story, without exceeding the 200-word limit.

Duels - Which striker will score the most goals on the day, from the two proposed? Which goalkeeper will keep his goal inviolate in the one-on-one duel? Which team will receive the most yellow cards? Whoever guesses the result of the most duels wins the day and the weekly prizes and also advances to the grand final super prize table.

Goal of the Week - Recreate, through drawing, film, voice or whatever your imagination suggests, the goal that impressed you the most during the week.
Official publications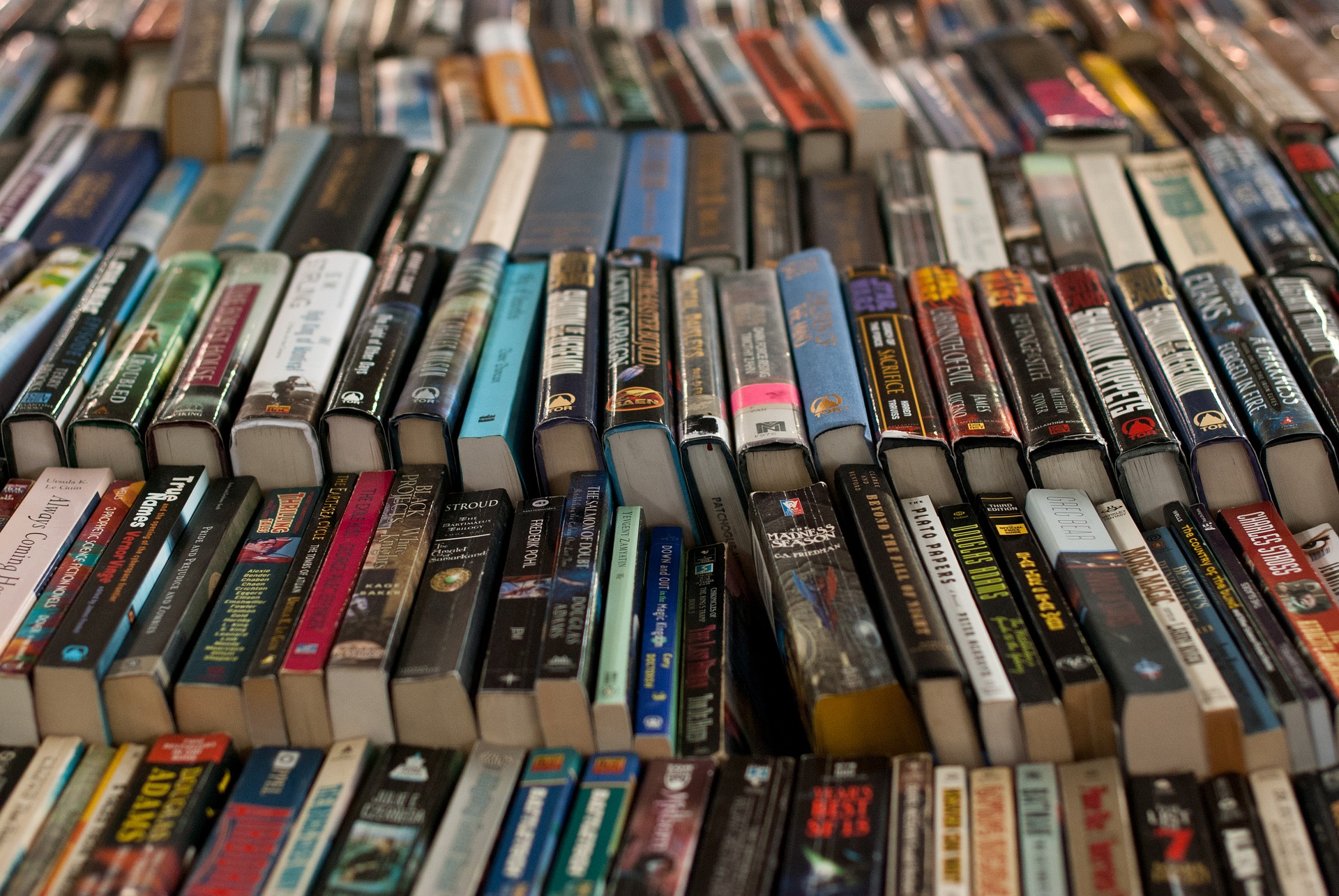 Photo by ClarissaBell, free to use (Pixabay)
The administrators will curate a series of official publications, which will reward users with higher votes:
Best Articles of the Week - Post containing three articles, chosen from all those written during the week, whose users will be rewarded by becoming beneficiaries of part of the rewards.

Best Trees of the Week - Award reserved for the best articles written during the week, among those with content that will remain valid over time.

Hive Football Club Official Magazine - The official magazine of the community, available in several languages and in PDF format, with in-depth articles on the topics of the week, interviews with users, mentions of the best posts, a summary of active contests and exclusive prize games.

Download area - A special post, always available, in which to insert and make immediately available, from time to time, all the links to articles useful to the life of the community.

Hive Football Club E-book - A book in digital format (and for those who wish, also in paper format), to be produced in various volumes every six months or annually, containing all the best of the community, with the intention of converting the earnings into HIVE tokens, to be distributed to participants or reinvested in future initiatives.
Final considerations
I strongly believe that, in a reasonable time, what is written in this road map will come true. On the other hand, it will require a lot of perseverance and patience from all those who will join the project, who should never lack, first of all, the passion to share their own contents and to read those of others.
Whatever happens, the journey is often more important than the destination, and I am sure that ours will be a beautiful one.
---
HIVE FOOTBALL CLUB: VISION & ROAD MAP
Proyectos, objetivos y visión de futuro de la "Casa de los aficionados"
VERSIÓN EN ESPAÑOL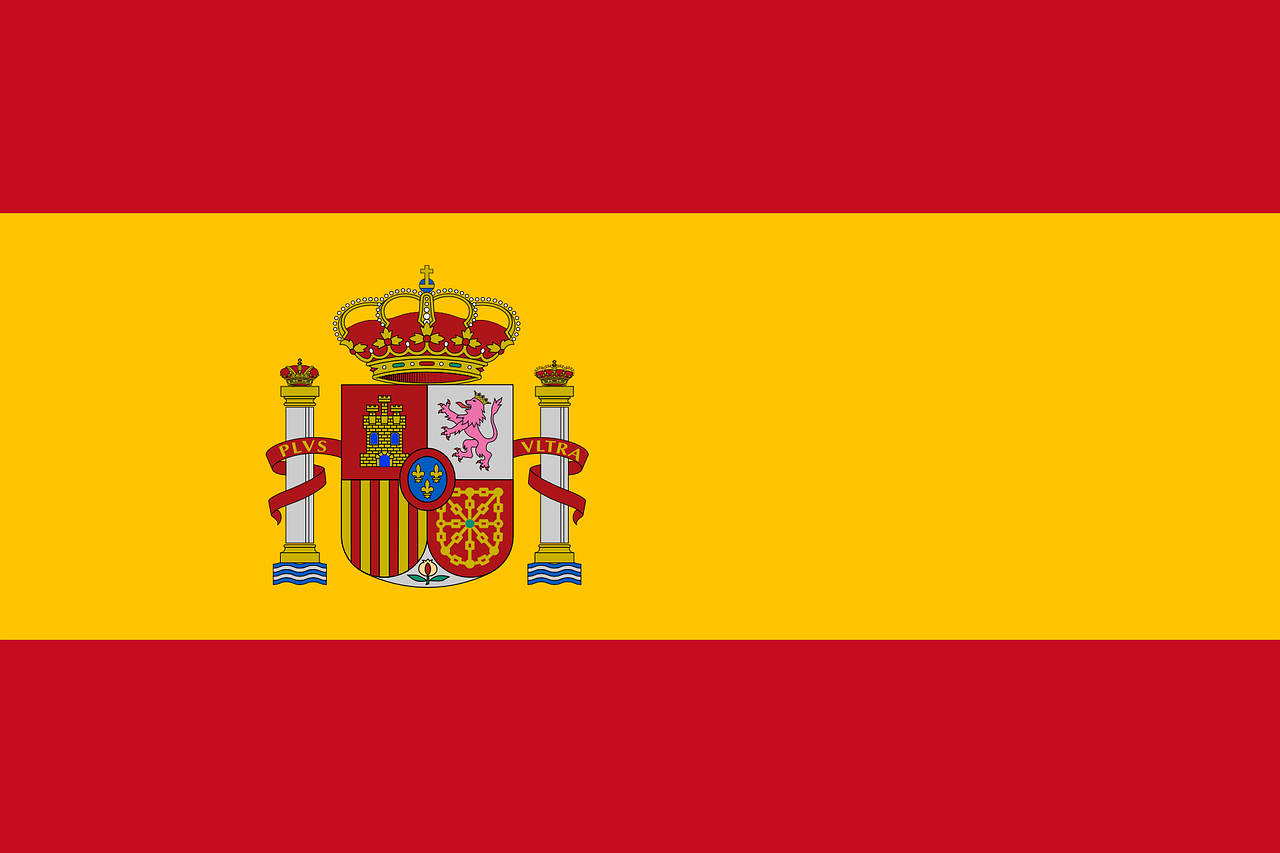 Introducción
Querido amigo del Hive Football club,
si estás leyendo estas líneas, probablemente significa que, como yo, tienes una gran pasión por el fútbol y que estás buscando un nuevo hogar, donde poder compartirla con otros aficionados. Tal vez a ti también te haya pasado, antes de hoy, sentirte un poco incómodo escribiendo sobre este maravilloso deporte en otras comunidades, al notar cómo muchas veces los demás miembros parecían no estar muy interesados en el tema.
Es inútil explicar, a quienes nunca las han vivido, las emociones de ver rodar un balón hacia la red, o de ver las jugadas de los grandes campeones: "Son sólo once hombres en calzoncillos", se oirá responder a quienes no entienden cómo el ser humano, desde el Paleolítico, se ha dividido en clanes o tribus, y que el fútbol de hoy no es, básicamente, más que la continuación, sobre un campo verde y en las gradas de un estadio, de aquellas antiguas rivalidades.
Así que, ¡bienvenidos a casa! Diviértete contándole a un público de fans, destinado a ser cada vez más grande, todo lo que quieres, con la certeza de explicárselo por fin a personas que "hablan el mismo idioma que tú".
Objetivos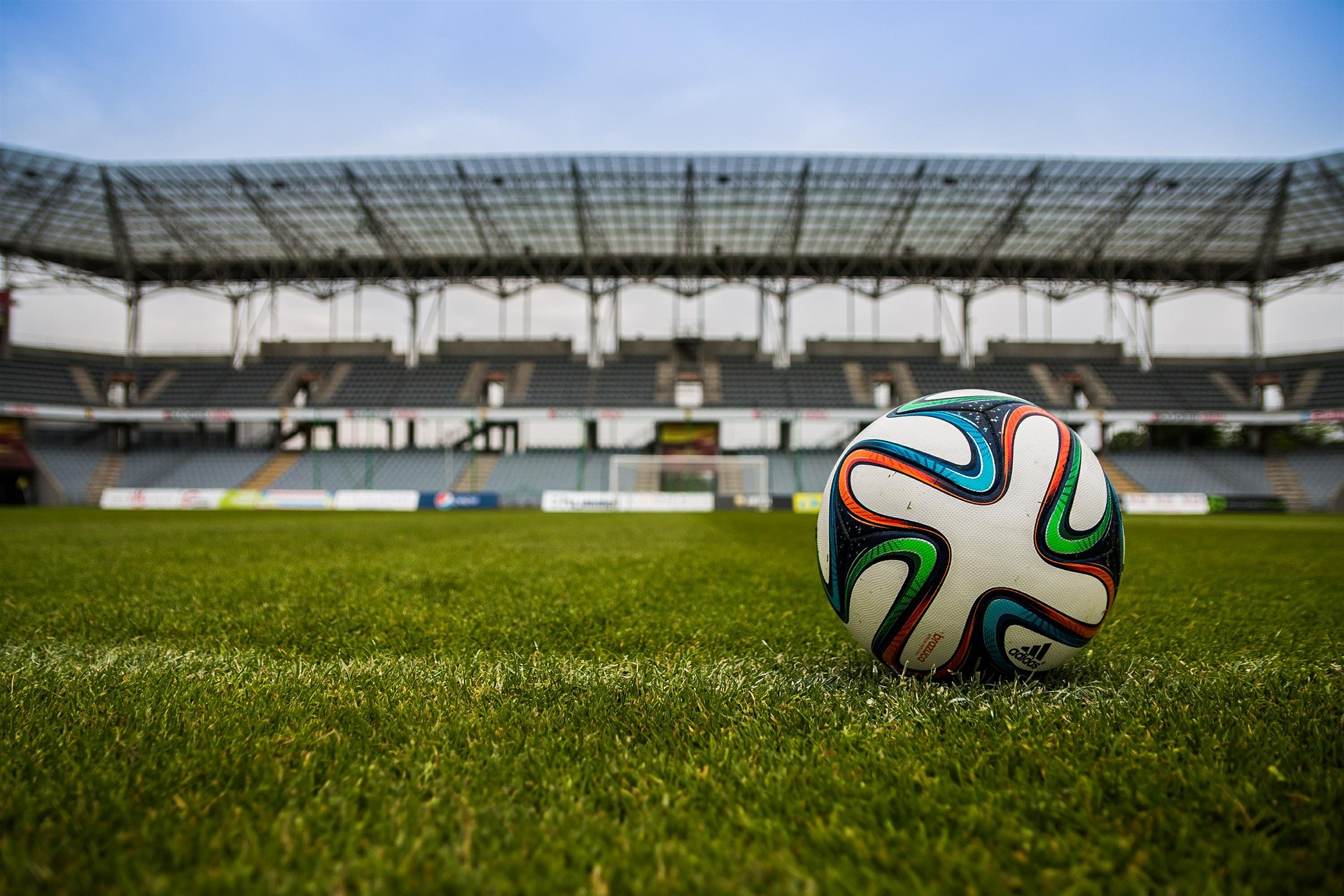 Photo by jarmoluk, free to use (Pixabay)
Aunque HFC es una nueva empresa, esto no significa que no tenga grandes ambiciones para hacerse un espacio adecuado dentro de la plataforma. Al principio, la pasión, las ganas de compartir con los demás y quizás el deseo de conocer nuevos amigos serán, como en cualquier " compañía " que acaba de nacer, el principal motor de la Comunidad, pero estoy seguro de que en poco tiempo nuestro equipo será capaz de alcanzar importantes objetivos.
Este es el mapa de ruta que he imaginado para el desarrollo de HIVE FOOTBALL CLUB:
Aumentar el número de miembros - En esta primera fase necesitamos crear una buena base que sirva de primer apoyo a las iniciativas del grupo.

Aumentar el HP general del grupo - Una vez que se haya alcanzado un buen número de usuarios, se fomentará el uso de la práctica del Power UP, también gracias a los concursos especiales, con el fin de aumentar el poder de voto general de la comunidad y empezar a obtener las primeras ganancias interesantes.

Crear concursos - Los concursos son esenciales para aumentar el número de interacciones y atraer a nuevos miembros. La lista de todos los próximos concursos se encuentra en la sección correspondiente.
Fomentar la producción de artículos de calidad - La calidad es la base de todo blog y como tal debe ser siempre recompensada. Se concederán premios semanales a los mejores artículos, que serán publicados por la cuenta oficial o los administradores.
Se prestará especial atención a los llamados "artículos árbol", aquellos contenidos que son válidos, a diferencia de los estrictamente tópicos, incluso después de mucho tiempo (historias sobre campeonatos o grandes jugadores, anécdotas del pasado...), lo que llevará a los artículos a conseguir un buen posicionamiento incluso en los buscadores tradicionales.
Ampliar el alcance de la comunidad - Además de los artículos, se fomentará la producción de podcasts de audio y vídeos, mediante el uso de la plataforma 3speak. También en este caso se trata de producir contenidos no sólo de actualidad, sino también de temas siempre válidos y disponibles en cualquier momento. La cuenta oficial de la comunidad producirá programas de entretenimiento de audio y vídeo en varios idiomas.
Creación de una revista oficial de la comunidad - Semanalmente, la vida de la comunidad (artículos exclusivos, mejores posts de la semana, concursos, juegos con premios exclusivos) se resumirá en una publicación especial, que también podrá descargarse en formato PDF.
Realizzare un e-book delle migliori pubblicazioni - I migliori contenuti verranno tradotti, ottimizzati in stile e formato ed inseriti all'interno di un e-book, che verrà messo in vendita all'interno dei canali tradizionali. Il ricavato verrà convertito in token HIVE e ridistribuito all'interno della community tra coloro i quali avranno partecipato all'iniziativa o per finanziare altre iniziative.
Concursos programados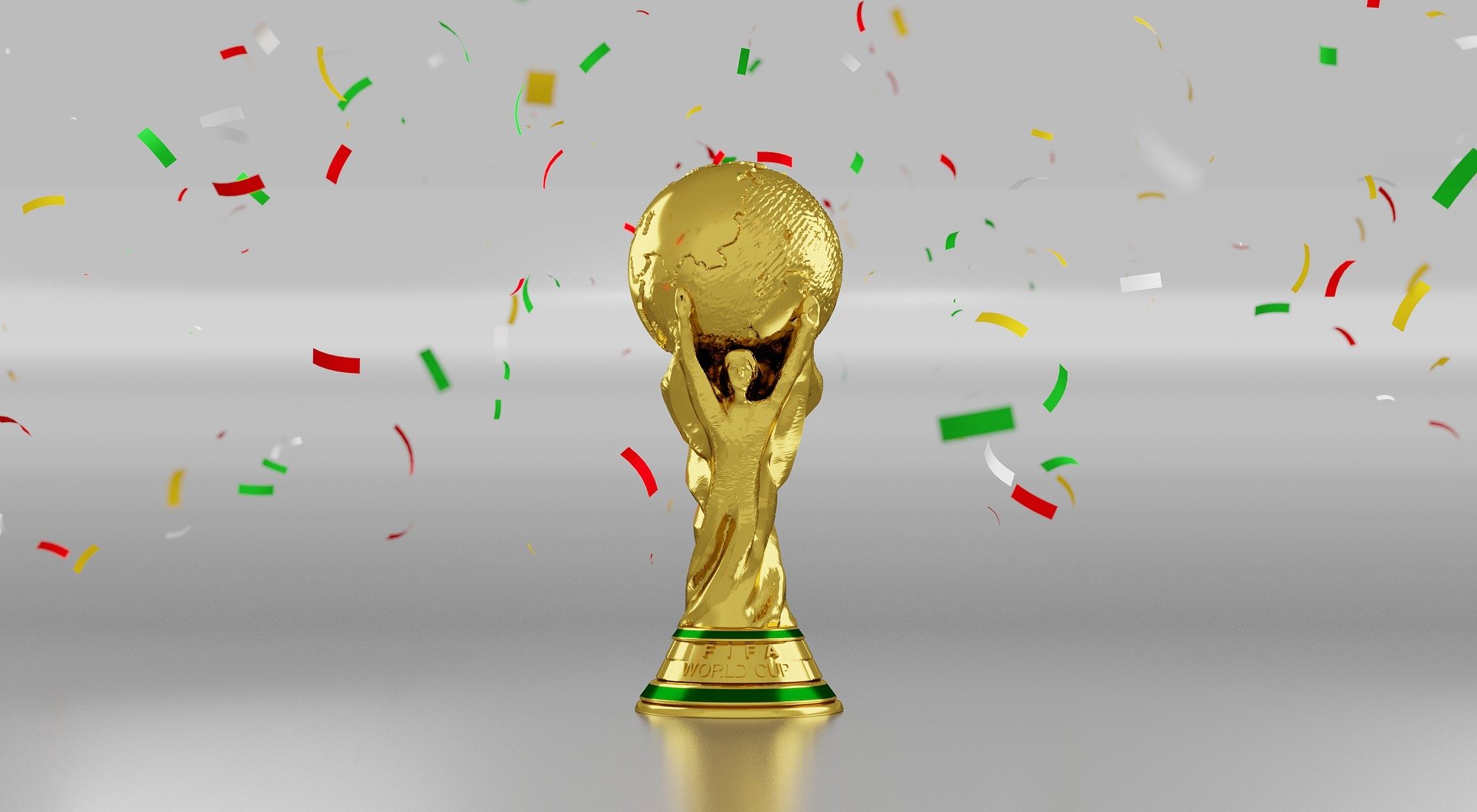 Photo by QuinceCreative, free to use (Pixabay)
Como ya se ha anunciado, los concursos son una parte esencial de la vida de una comunidad, más aún cuando sus miembros conforman un grupo con vocación deportiva. Una vez que se haya alcanzado un buen número de usuarios y se garantice una buena base para los premios, se planea una serie de concursos recurrentes (a los que se pueden añadir otros diseñados por los usuarios y apoyados si es necesario), como se indica a continuación:
Mejor Power Up de la semana - Los usuarios que consigan el mejor Power Up de la semana serán establecidos como beneficiarios, en porcentajes variables, del puesto de resultados semanal.

Adivina los resultados - El clásico juego de predicción, creado semanalmente, eligiendo algunos partidos de las Ligas Europeas y el Mundial.

HIVE FOOTBALL CLUB LEAGUE - Un juego de estilo de fantasy football en el que los usuarios crean su propio equipo eligiendo a los jugadores de la selección semanal. Se compite en competiciones directas, siguiendo un calendario que elaborará una clasificación semanal.

200 palabras - Utilizando una imagen de fútbol como punto de partida, los usuarios tienen que inventar una historia original, sin superar el límite de 200 palabras.

Duelos - ¿Qué delantero marcará más goles en la jornada, de los dos propuestos? ¿Qué portero mantendrá su portería intacta en el duelo individual? ¿Qué equipo recibirá más tarjetas? Quien adivine el resultado de más duelos ganará el día y los premios semanales y también pasará a la lista de superpremios de la gran final.

Gol de la semana - Recrea, a través del dibujo, la película, la voz o lo que tu imaginación te sugiera, el gol que más te ha impresionado durante la semana.
Publicaciones oficiales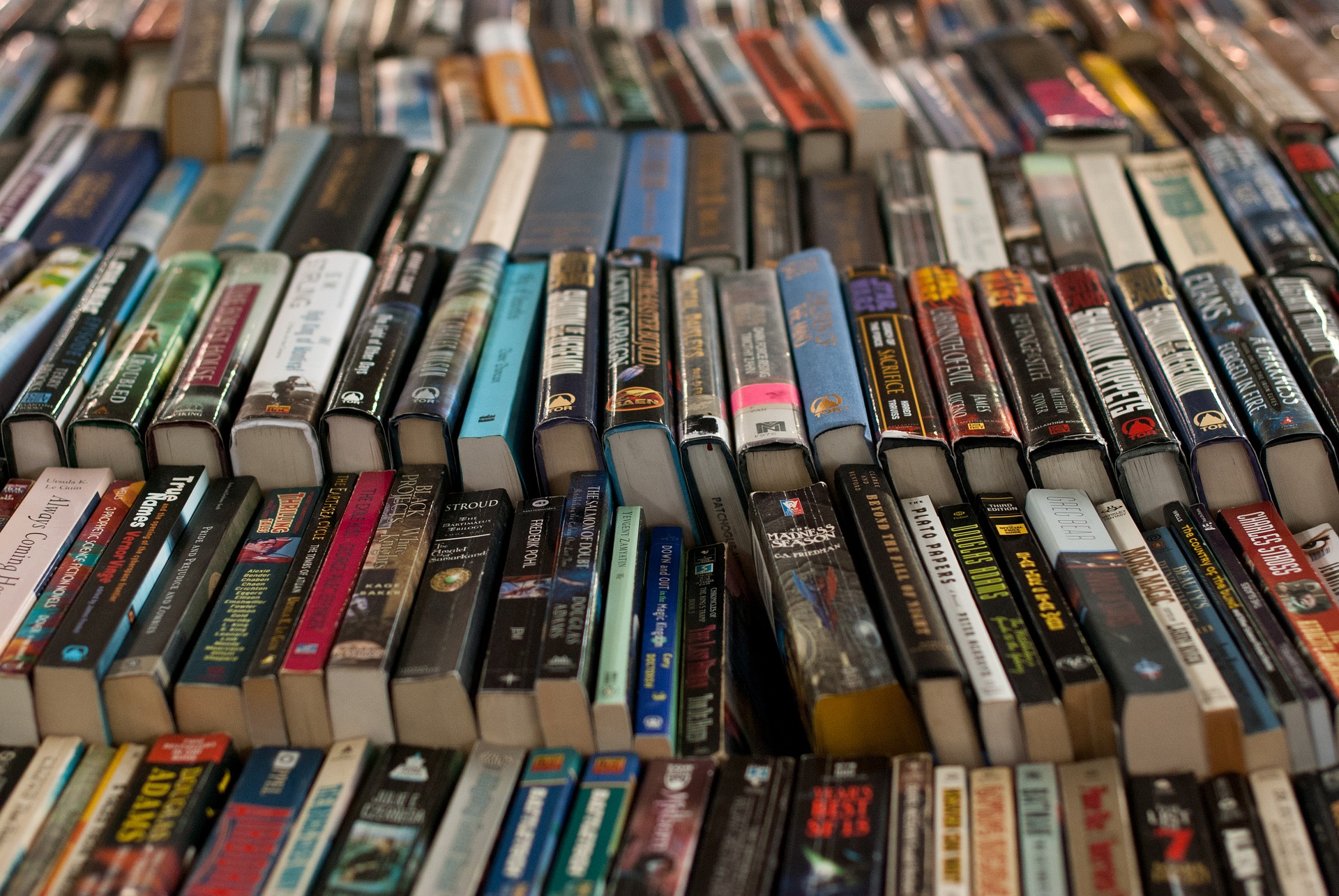 Photo by ClarissaBell, free to use (Pixabay)
Los administradores elaborarán una serie de publicaciones oficiales, que premiarán a los usuarios con más votos:
Mejores artículos de la semana - Post con tres artículos, elegidos entre todos los escritos durante la semana, cuyos usuarios serán recompensados convirtiéndose en beneficiarios de parte de las recompensas.

Mejores "árboles" de la semana - Premio reservado a los mejores artículos escritos durante la semana, entre los que se encuentran los de contenido que mantendrán su vigencia en el tiempo.

Revista oficial de Hive Football Club** - La revista oficial de la comunidad, disponible en varios idiomas y en formato PDF, con artículos en profundidad sobre los temas de la semana, entrevistas con usuarios, citas de los mejores posts, un resumen de los concursos activos y juegos con premios exclusivos.

Área de download** - Un puesto especial, siempre disponible, en el que insertar y poner a disposición inmediata, de vez en cuando, todos los enlaces a artículos útiles para la vida de la comunidad.

Libro electrónico del HIVE Football Club - Un libro en formato digital (y para los que lo deseen, también en formato papel), que se producirá en varios volúmenes cada seis meses o anualmente, y que contendrá todo lo mejor de la comunidad, con la intención de convertir las ganancias en tokens del HIVE, que se distribuirán entre los participantes o se reinvertirán en futuras iniciativas.
Reflexiones finales
Creo firmemente que, en un tiempo razonable, lo que está escrito en este mapa de carreteras se hará realidad. Por otro lado, requerirá mucha perseverancia y paciencia por parte de todos los que se sumen al proyecto, a los que nunca les debe faltar, en primer lugar, la pasión por compartir sus propios contenidos y por leer los de los demás.
Pase lo que pase, el viaje es a menudo más importante que el destino, y estoy seguro de que el nuestro será hermoso.
---
HIVE FOOTBALL CLUB: VISION & ROAD MAP
Progetti, obiettivi e visione futura della "Casa dei tifosi"
Versione italiana

Introduzione
Caro amico di Hive Football club,
se stai leggendo queste righe significa probabilmente che anche tu, come me, nutri una grande passione per il calcio e che sei alla ricerca di una nuova casa, in cui poterla condividere con altri tifosi. Magari è capitato anche a te, prima di oggi, di sentirti un po' a disagio nello scrivere di questo sport meraviglioso in altre communities, notando come spesso gli altri membri sembrassero poco interessati all'argomento.
Inutile spiegare, a chi non le ha mai provate, le emozioni di veder rotolare una palla in rete, o di assistere alle giocate dei grandi campioni: "Sono solo undici uomini in mutande", ti sentirai rispondere, da persone che non comprendono come l'essere umano, fin dal Paleolitico, si sia diviso in clan o tribù, e che il calcio oggi è in fondo solo la continuazione, su un prato verde e sugli spalti di uno stadio, di quelle antiche rivalità.
E allora, benvenuto a casa! Divertiti nel raccontare ad un pubblico di appassionati, destinato a diventare sempre più grande, tutto ciò che vuoi, con la certezza finalmente di spiegarlo a persone che "parlano la tua stessa lingua".
Obiettivi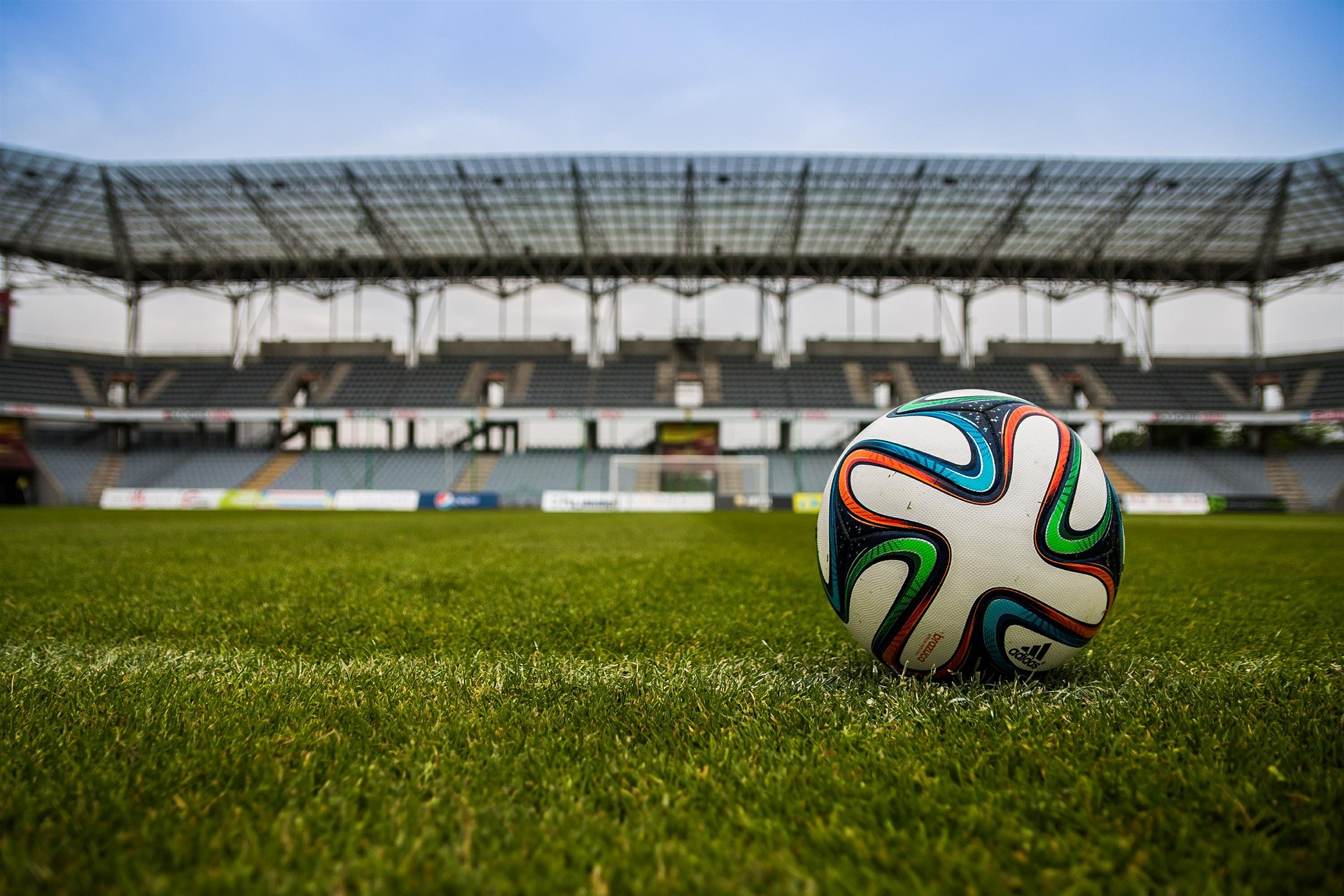 Photo by jarmoluk, free to use (Pixabay)
Pur essendo neonata, non significa che HFC non possegga grandi ambizioni di ritagliarsi un spazio adeguato all'interno della piattaforma. All'inizio la passione, la voglia di condividere con gli altri e magari il desiderio di conoscere nuovi amici, saranno, come in ogni "azienda" appena nata, il motore principale della Community, ma sono certo che in breve tempo la nostra squadra riuscirà a raggiungere importanti obiettivi.
Questa è la road map che ho immaginato per lo sviluppo di HIVE FOOTBALL CLUB:
Aumentare il numero degli iscritti - In questa prima fase occorre creare una buona base che serva da primo supporto alle iniziative del gruppo.
Aumentare l'HP generale del gruppo - Una volta raggiunto un discreto numero di utenti, verrà incentivato, anche grazie ad appositi contest, l'uso della pratica del Power UP, in modo da aumentare il potere di voto generale della community e cominciare a realizzare i primi guadagni interessanti.
Creare dei contest - I contest sono fondamentali per aumentare il numero delle interazioni e attirare nuovi iscritti. Nella sezione apposita l'elenco di tutti i concorsi in programma.
Incentivare la produzione di articoli di qualità - La qualità è alla base di ogni blog e come tale va sempre premiata. Appositi premi settimanali saranno previsti per gli articoli migliori, raggruppati all'interno di un pubblicazione curata dall'account ufficiale o dagli amministratori.
Un occhio speciale verrà riservato ai cosiddetti "articoli albero", quei contenuti validi, a differenza di quelli di strettissima attualità, anche a distanza di tempo (storie di campionati o grandi giocatori, aneddoti del passato...), che porteranno gli articoli ad ottenere un buon posizionamento anche nei motori di ricerca tradizionali.
Espandere il raggio d'azione della community - Oltre agli articoli, verrà incentivata la produzione di audio podcast e video, attraverso l'uso della piattaforma 3speak. Anche in questo caso si cercherà di produrre contenuti non solo legati all'attualità, ma anche riguardanti argomenti sempre validi e fruibili in qualsiasi momento. L'account ufficiale della community realizzerà, in varie lingue, trasmissioni di intrattenimento audio e video.
Creare una rivista ufficiale della community - A cadenza settimanale, la vita della community (articoli esclusivi, migliori post della settimana, concorsi, giochi a premi esclusivi) verrà riassunta all'interno di una speciale pubblicazione, scaricabile anche in formato PDF.
Realizzare un e-book delle migliori pubblicazioni - I migliori contenuti verranno tradotti, ottimizzati in stile e formato ed inseriti all'interno di un e-book, che verrà messo in vendita all'interno dei canali tradizionali. Il ricavato verrà convertito in token HIVE e ridistribuito all'interno della community tra coloro i quali avranno partecipato all'iniziativa o per finanziare altre iniziative.
Contest in programma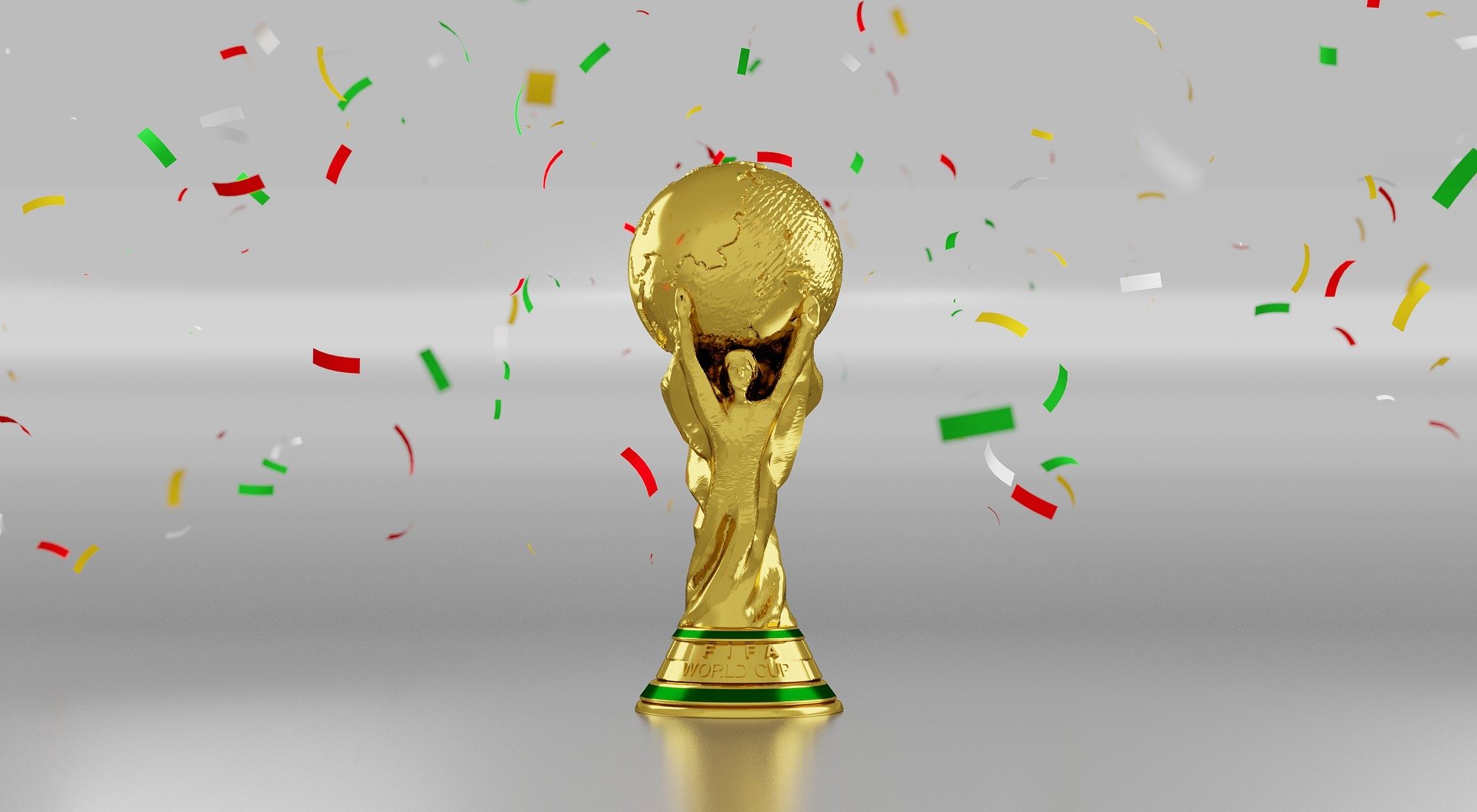 Photo by QuinceCreative, free to use (Pixabay)
Come annunciato in precedenza, i contest sono una parte essenziale della vita di una community, ancor di più quando i suoi membri compongono un gruppo animato dallo spirito sportivo. Una volta raggiunto un discreto numero di utenti e garantita una buona base per i premi, è in programma una serie di concorsi ricorrenti (ai quali potranno essere aggiunti e nel caso supportati quelli ideati dagli utenti), come da elenco seguente:
Miglior Power Up della settimana - Gli utenti che realizzeranno i migliori Power Up della settimana verranno impostati come beneficiari, in percentuali variabili, del post settimanale sui risultati.

Indovina i risultati - Il classico gioco dei pronostici, creato su base settimanale, scegliendo alcune partite dei campionati europei e mondiali.

Hive Football Club League - Un gioco in stile fantasy football, all'interno del quale gli utenti creano la propria squadra scegliendo i giocatori da mandare in campo tra quelli proposti settimanalmente. Ci si sfida in competizioni dirette, seguendo un calendario che compilerà una classifica su base settimanale.

200 parole - Partendo da un'immagine calcistica, occorre inventare una storia originale, senza superare il limite tassativo delle 200 parole.

Duels - Quale attaccante segnerà più goal nella giornata di campionato, tra i due proposti? Quale portiere manterrà la propria porta inviolata nel duello uno contro uno? Quale squadra riceverà più cartellini? Chi indovina il risultato di più duelli vince la giornata e i premi settimanali, avanzando anche nella grande classifica del super premio finale.

Il goal della settimana - Ricrea, attraverso un disegno, un filmato, la voce o l'uso di tutto ciò che ti suggerisce la fantasia, il goal che più ti ha colpito durante la settimana.
Pubblicazioni ufficiali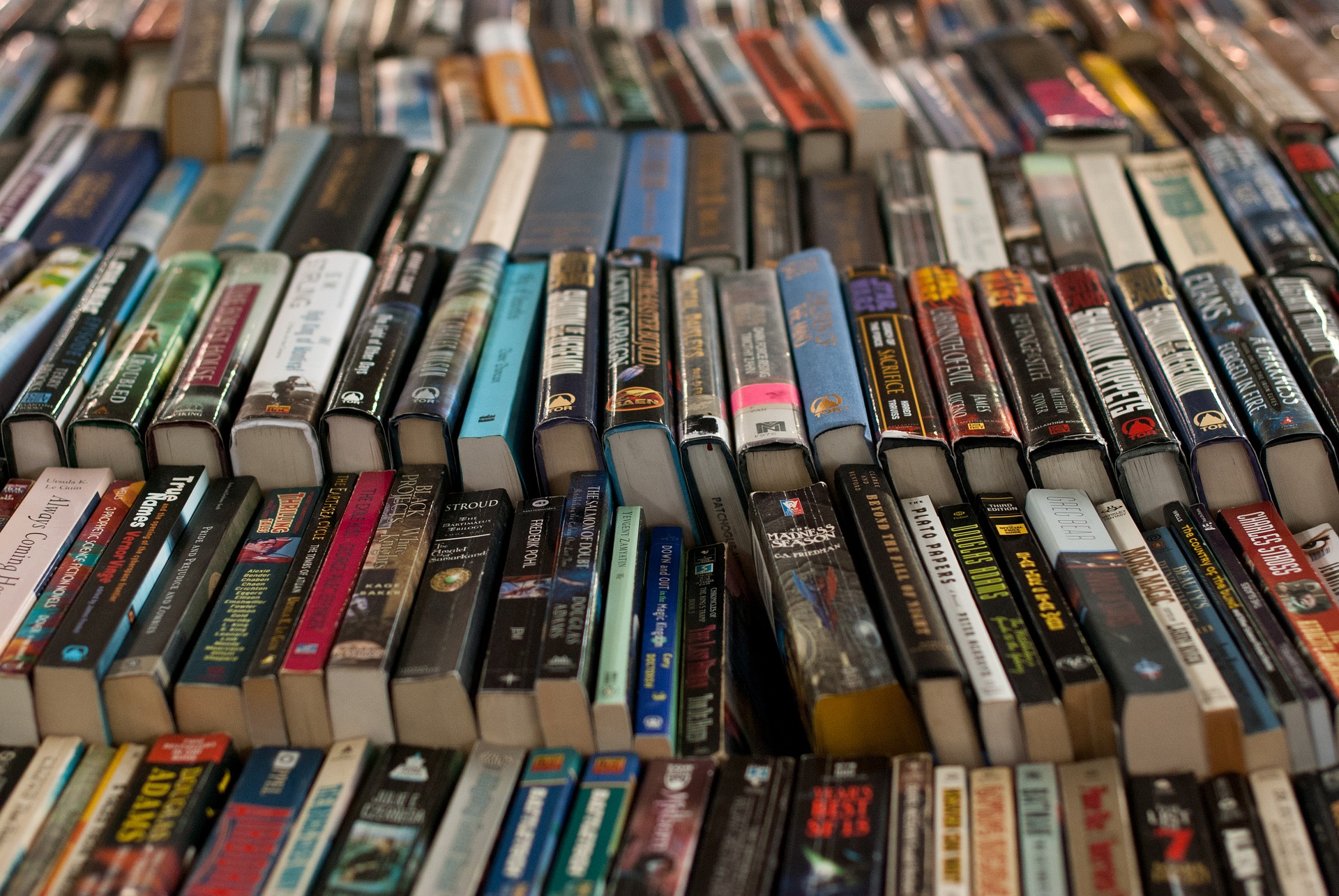 Photo by ClarissaBell, free to use (Pixabay)
Gli amministratori cureranno una serie di pubblicazioni ufficiali, in grado di premiare gli utenti con voti maggiori:
I migliori articoli dela settimana - Post contenente tre articoli, scelti tra tutti quelli scritti in settimana, i cui utenti verranno premiati diventando beneficiari di parte delle rewards.

I migliori "alberi" della settimana - Premio riservato ai migliori articoli scritti in settimana, tra quelli con contenuti destinati a rimanere validi nel tempo.

Hive Football Club Official Magazine - La rivista ufficiale della community, fruibile in diverse lingue e in formato PDF, al cui interno si potranno trovare approfondimenti sui temi della settimana, interviste agli utenti, citazioni ai migliori post, riepilogo dei concorsi attivi e giochi a premi esclusivi.

Area download - Uno speciale post, sempre disponibile, nel quale inserire e rendere immediatamente consultabili, di volta in volta, tutti i collegamenti ad articoli utili alla vita della community.

Hive Football Club E-book - Libro in formato digitale (e per chi desidera anche cartaceo), da realizzare in vari volumi a cadenza semestrale o annuale, contenente tutto il meglio della community, con l'intento di convertire i guadagni in Token HIVE, da distribuire ai partecipanti o reinvestire nelle future iniziative.
Considerazioni finali
Credo fortemente che, in un tempo ragionevole, quanto scritto nella presente road map si realizzerà. D'altra parte, sarà necessaria molta costanza e pazienza da parte di tutti coloro che aderiranno al progetto, ai quali non dovrà mai mancare innanzitutto la passione nel condividere i propri contenuti e nel leggere quelli degli altri.
Comunque vada, il viaggio è spesso più importante della meta, e sono certo che il nostro sarà bellissimo.
---
---